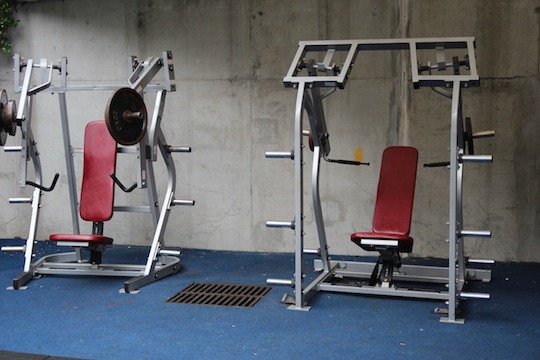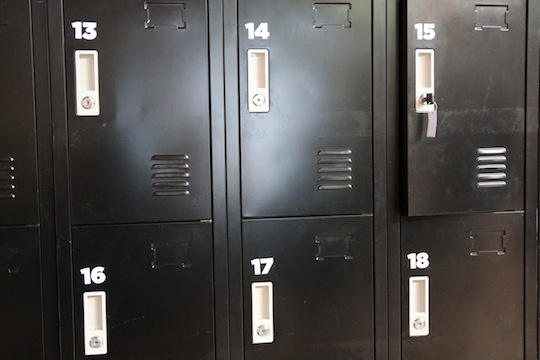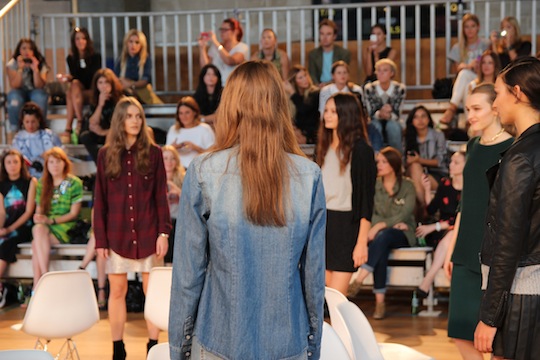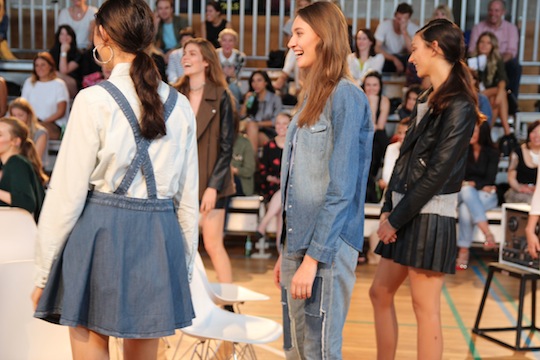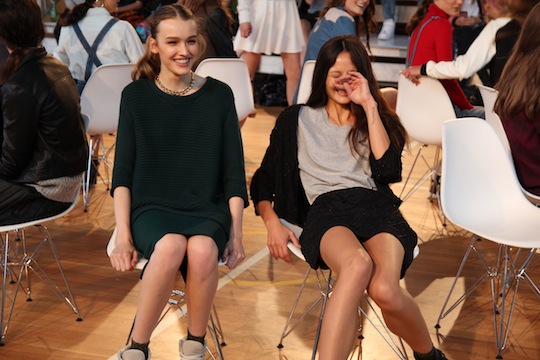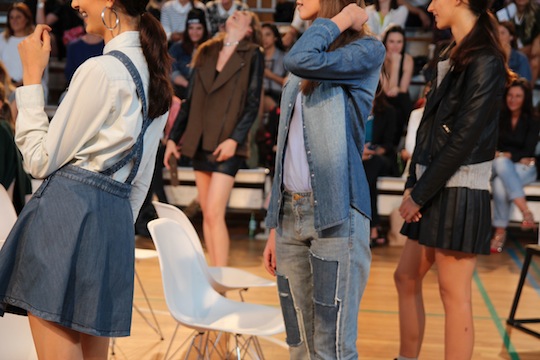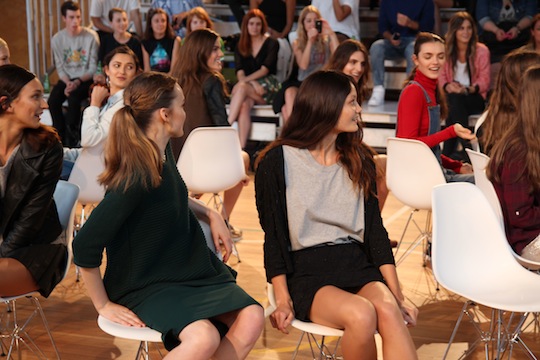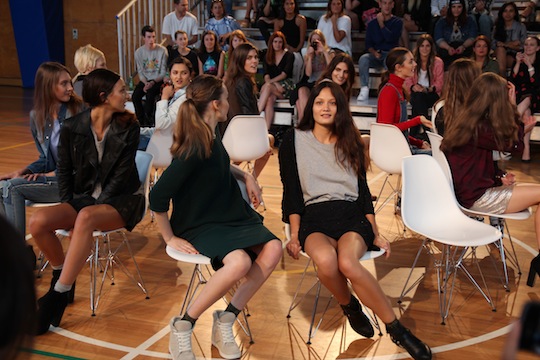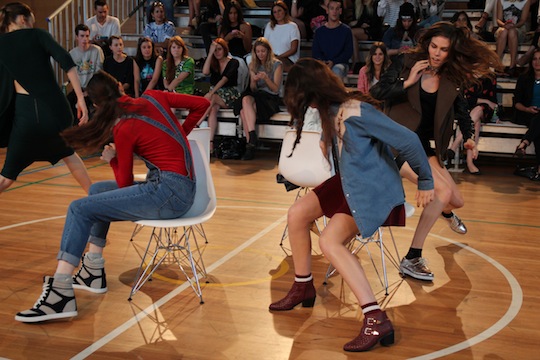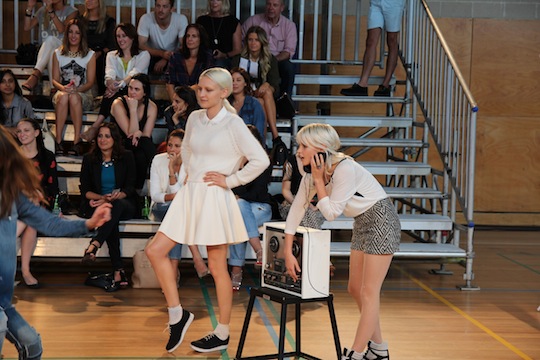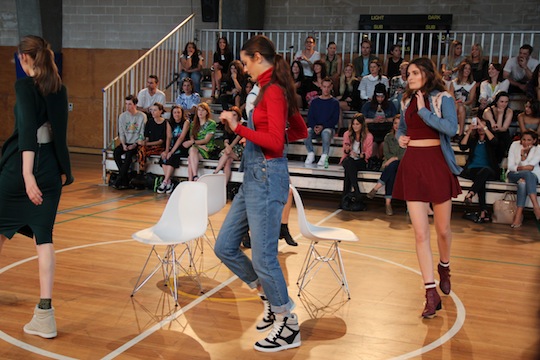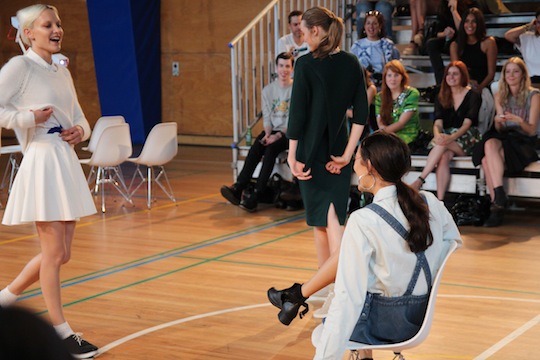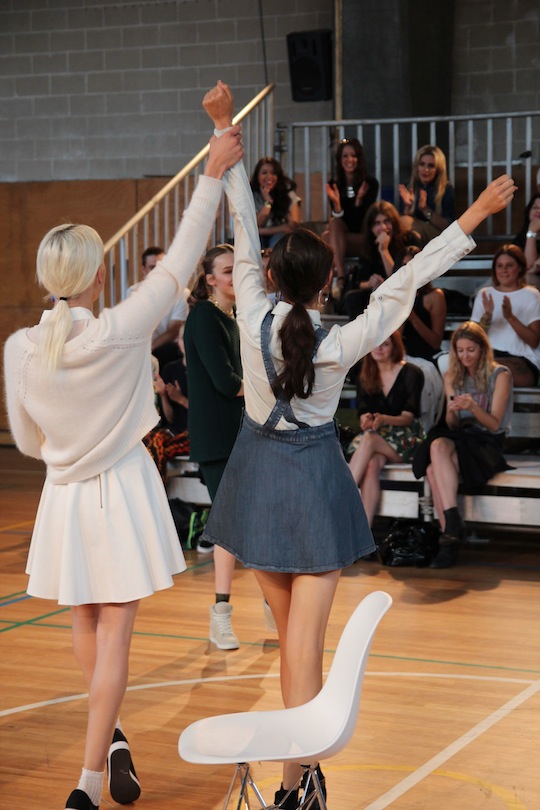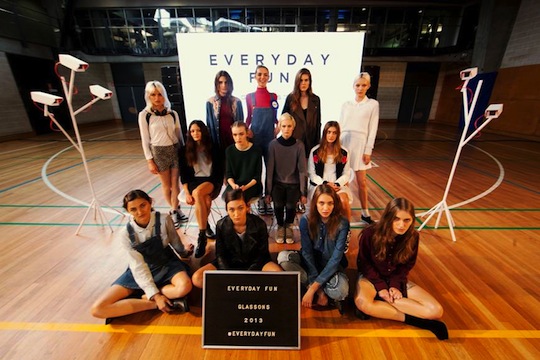 On Friday I was whisked away to Sydney, with locker key in hand and full of excitement of what the day would behold for me at the Glassons runway. What would I find in my mysterious locker?
The scene was set in a basketball stadium in Sydney's CBD, guests arrived and were greeted with Santa Vittoria refreshments before entering the stadium to open their lockers. We matched our key number with our locker and opened them to find limited-edition sporty-chic tees and caps with a 90′s style smiley face on them, especially printed for the show. So cool!
Everyday fun is the name of the campaign and this best described the vibe of the show. When I say show, it was no catwalk for the 13 show models – instead they played musical chairs in all the best Glassons has to offer for Winter 2013 from must-have merino and cool denim to super covetable statement pieces and accessories. My view from the bleachers made me feel like I was back in high school, watching the cool girls rock the room. The models were having a blast playing the game, skipping around the chairs to the DJ's music and fighting over the chairs when the music stopped. The best girl won and the guests experienced a fun new way to previewing a collection.
I have my eyes on the winners denim dress!