September 19, 2010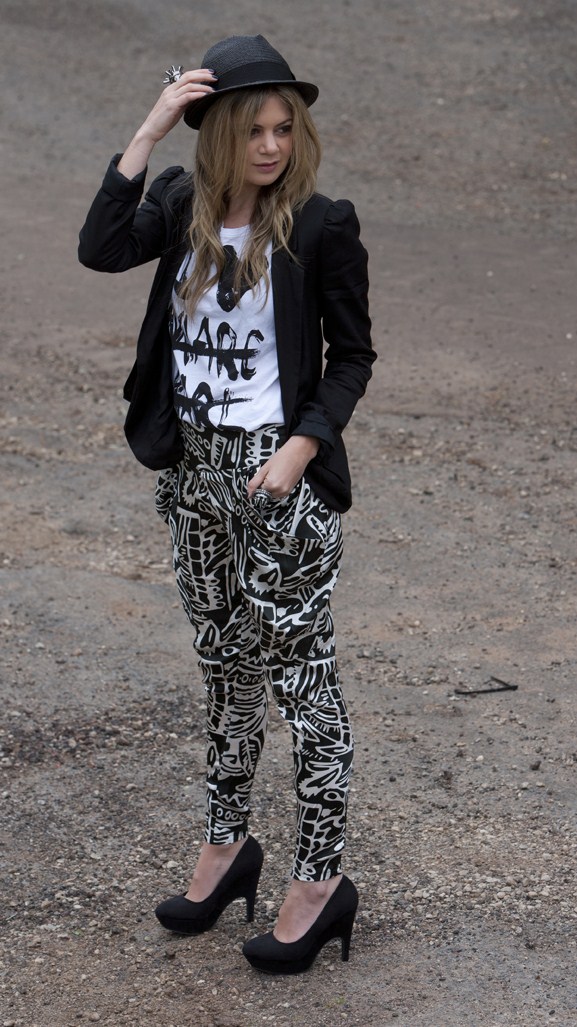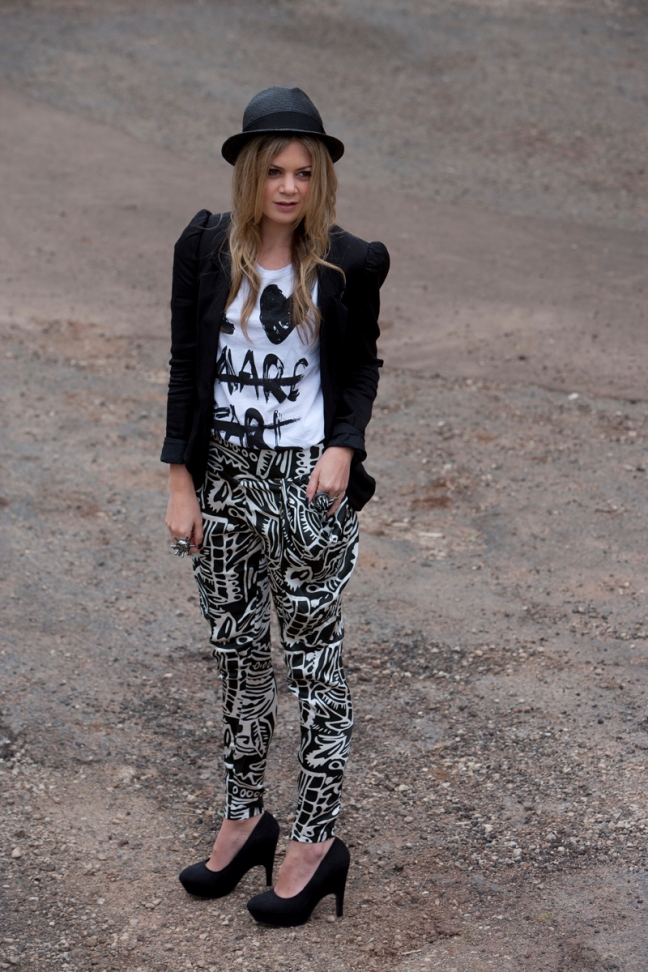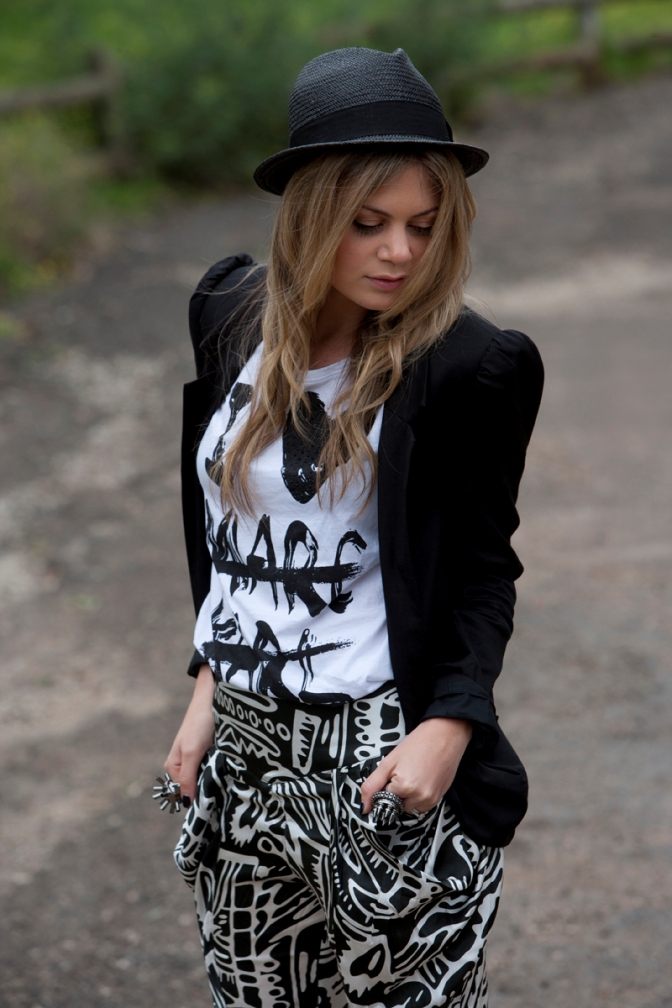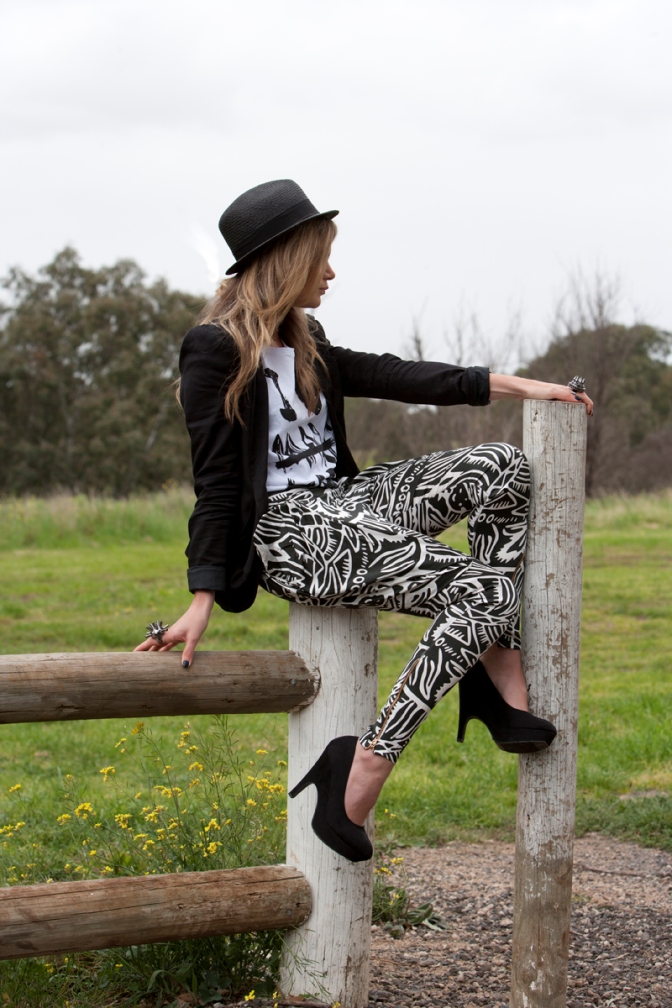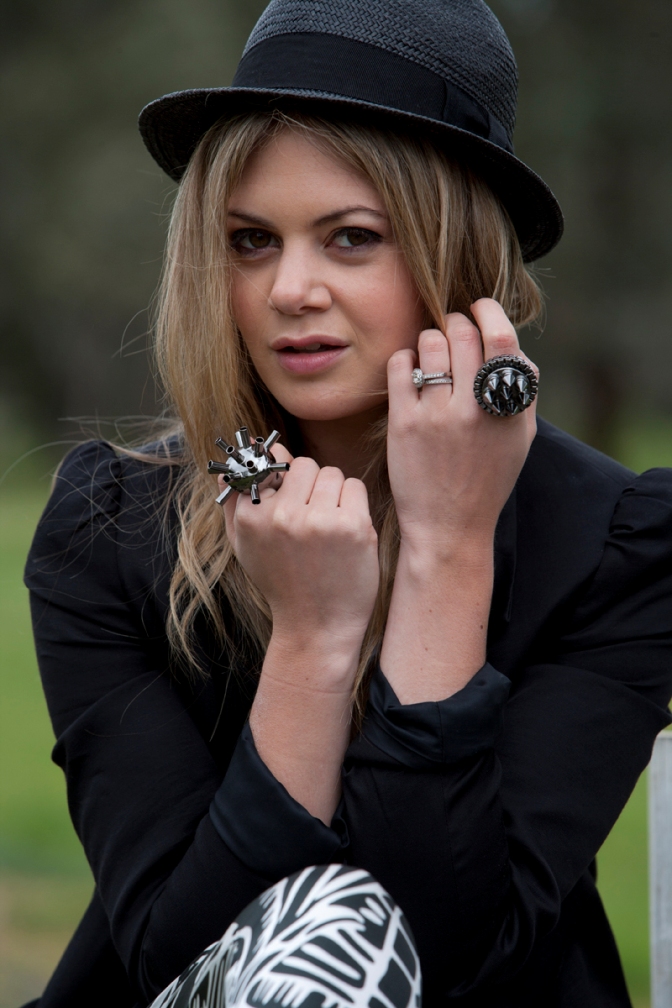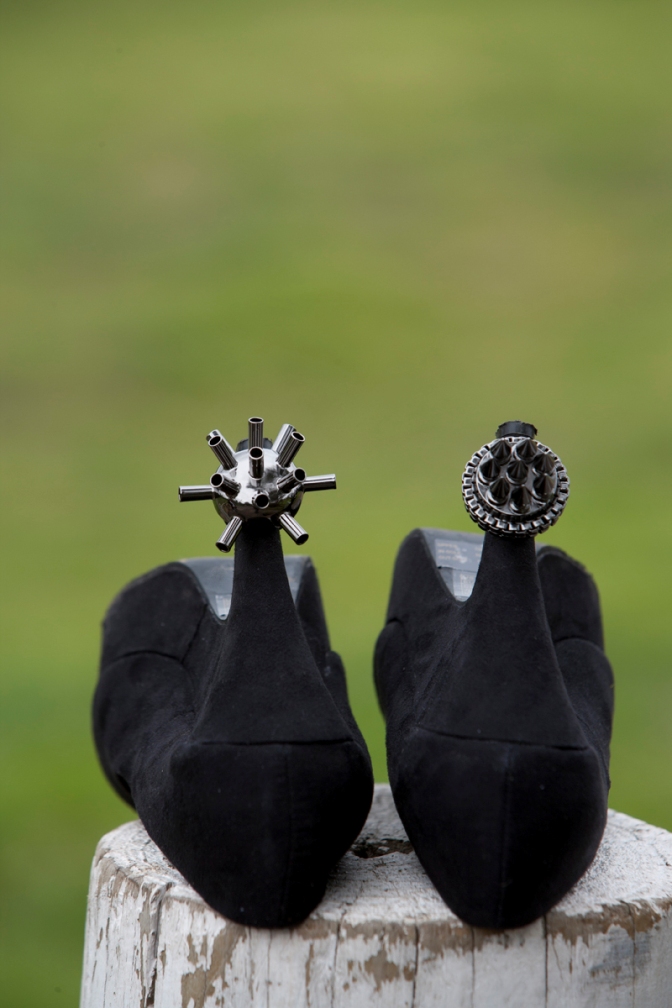 Black and White- the classic outfit, hmmm with a bit of a twist! I thought I would mix it up a bit with the pattern pants and t-shirt, sort of a messy yet tailored look thanks to the blazer. A few weeks ago I was sent an email from one of my lovely followers Ellis who made me aware of a t-shirt at River Island I HAD TO HAVE!!! So… here it is, my Karl Marc Coco R.I t-shirt!! So, thanks for the tip Ellis, I have worn this t-shirt a million times so far! Oh and can I just say these Mawi rings are unbelieveable! what a statement!!! thanks to my friend Cecylia who stocks them in Australia.
Well, from all the lovely comments about my Miu Miu's it seems they were a great purchase! cant wait to wear them!
Congratulations to the Louise, the winner of the Clover Leopard belt Giveaway!!! xxx
River Island t-shirt, Vera Moda Blazer, Asos hat, Elliatt pants, Forever 21 heels, Mawi Rings avail from Cecylia boutique- international shipping avail!
Photographer: Matthew Wren

Related Posts