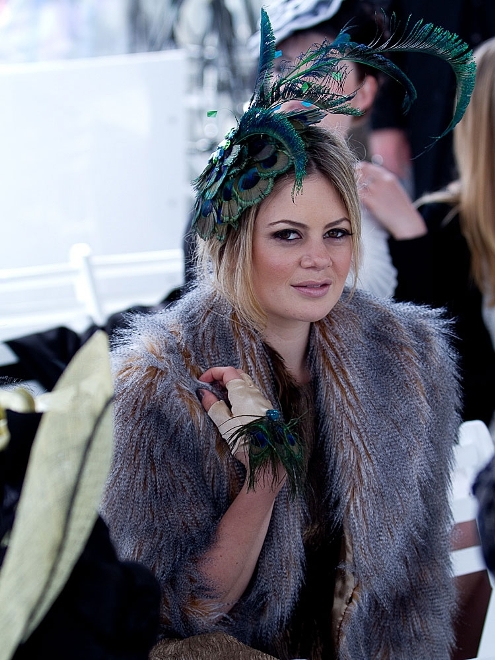 Tis' the season to be fashionable!
Caulfield Cup 2010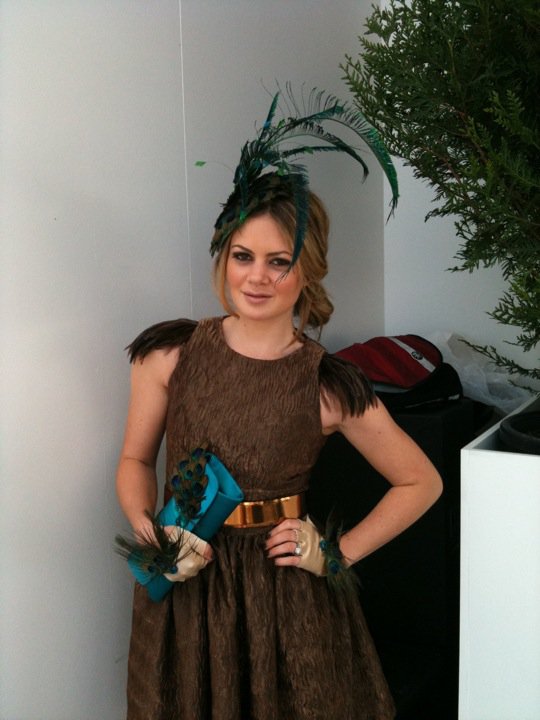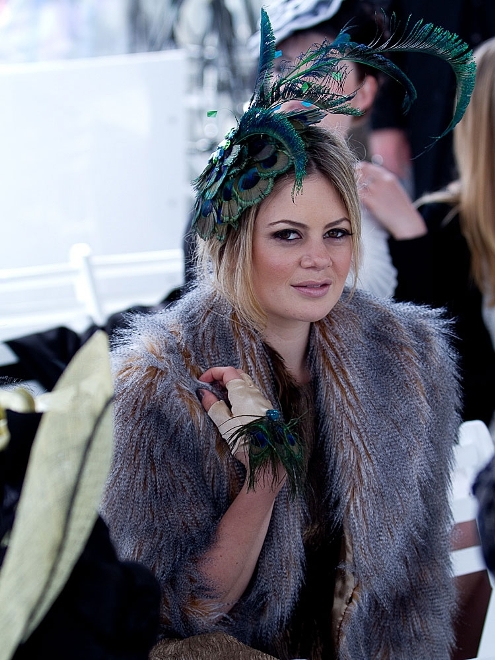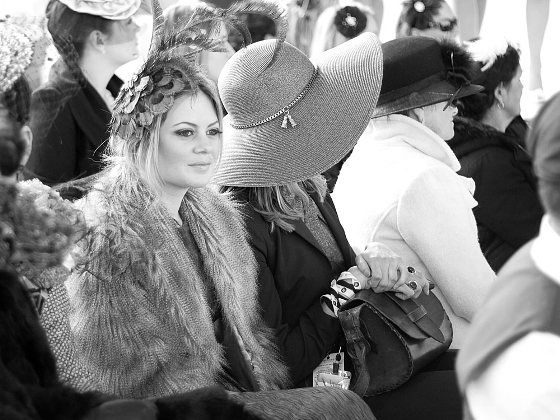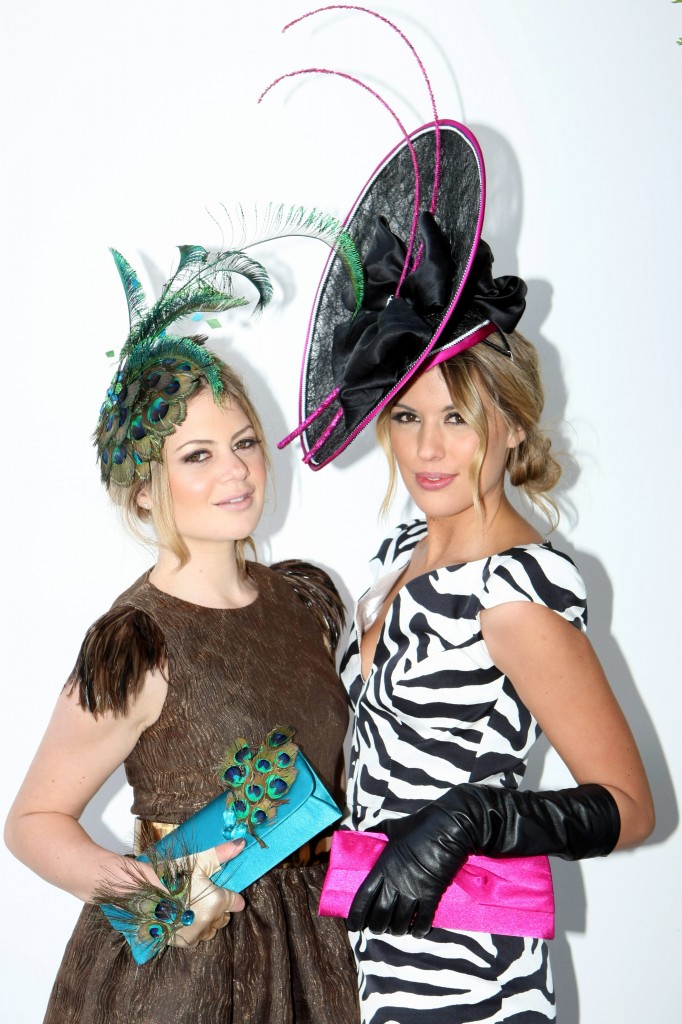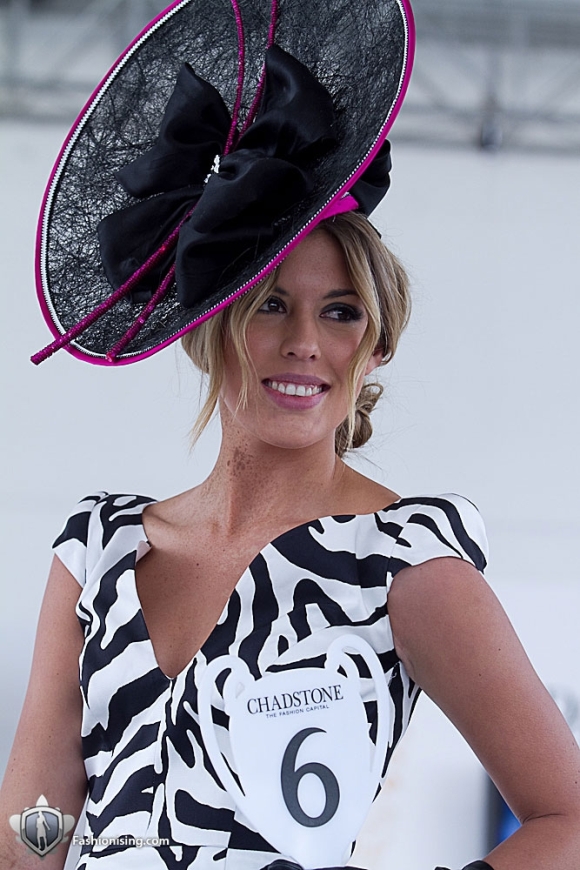 Georgina Dempsey in Alex Perry and Karen Hamilton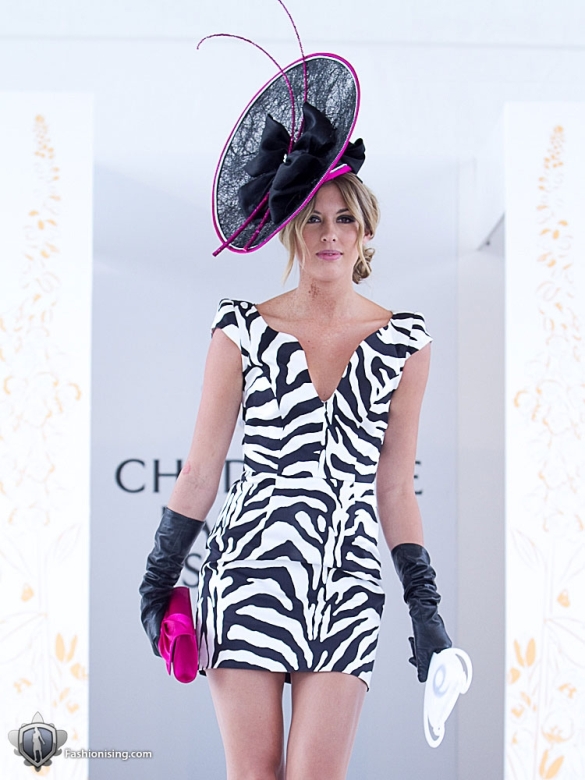 Firtstly, I have one thing to say…I HAVE 100 FOLLOWERS!!!! Wooooooooo Hooooooooo! Thanks so much and cheers to you my friends!!!
It has been a crazy week for me especially with the Melbourne Spring Racing Carnival. Yesterday was a rainy, 15 deg wintery day and it just so happened to be the 2010 BMW Caulfield Cup. My sister in law, Georgina Dempsey and I attended, despite the terrible weather influencing our second thoughts, but with our effort to perfect our outfits and money spent, we were going to go, rain, hail or shine (and yes, as Melbourne weather is known, it did all three) We entered fashion on the fields- Chadstone Fashion Stakes, I didn't make it far, however Georgie got through to the final but just missed out- despite looking a million dollars in her Alex Perry zebra dress, Karen Hamilton headpiece and her pop of fuschia colouring with accessories. I wore a Jayson Brunsdon dress in bronze, Karen Hamilton peacock feather headpiece, Gucci belt and some stunning Bally heels. I D.I.Yed my gloves and clutch and added feathered shoulder pads to my dress and I thank God that I made a last minute decision to bring along my asos fur coat. I had an amazing day catching up with fellow blogger friends Sarah fromStyleMelbourne, Anthony Capon and Tania and Allan from fashionising.com (whom I can thank for the pics)  The Chadstone Fashion Stakes tent was all a flurry with superb and sophisticated race wear, I was quite impressed with the effort that some women went to. Although I did not make the papers with my feathered ensemble, I did discover this article from a lady that interviewed Georgie and I when I got home and kicked my heels off. I am looking forward to the up coming race meets and I will be sure to report back to you on what I wore and what other Melbourne fashionistas wear.
Til then, thanks again to my followers, and if you are reading this, I would love you to follow me too!
Kisses and enjoy your week!
Thanks to Melissa Colosimo for doing my make up
Fashionising.com for the snaps