BTS Spring cover for Makeup With Me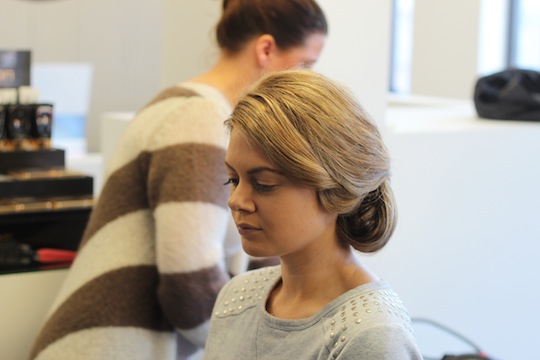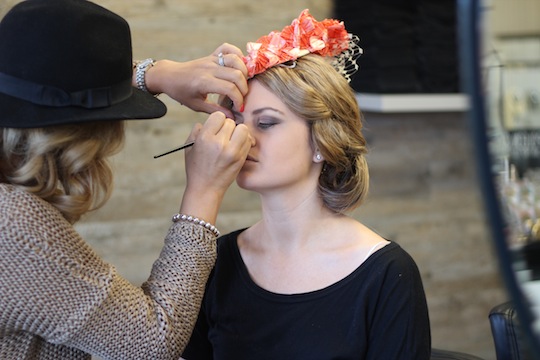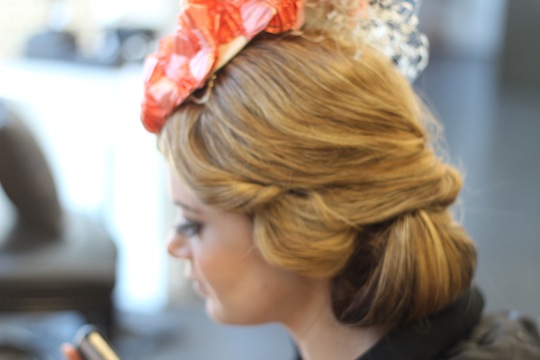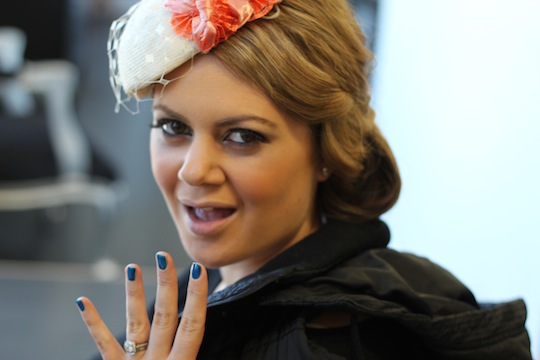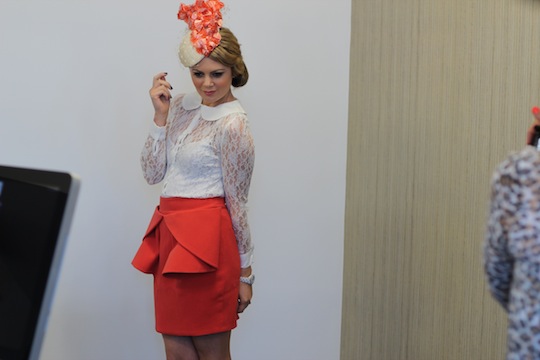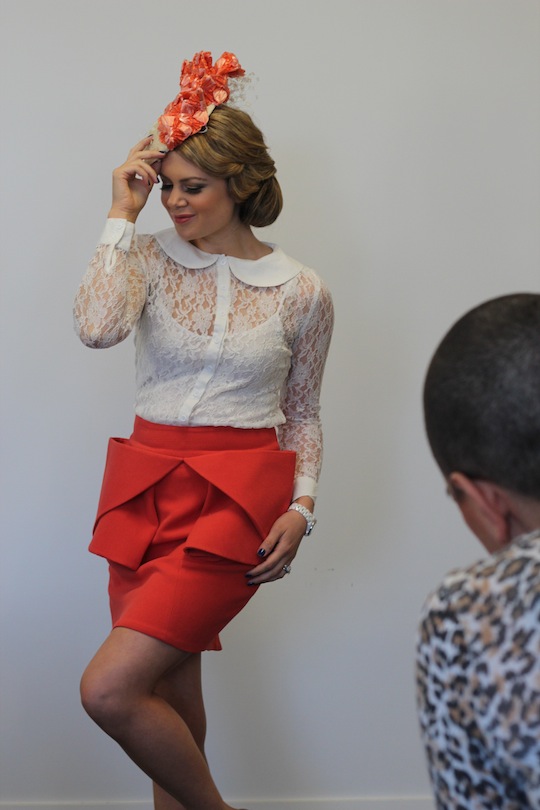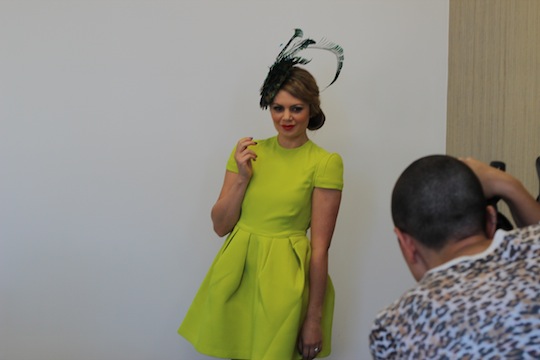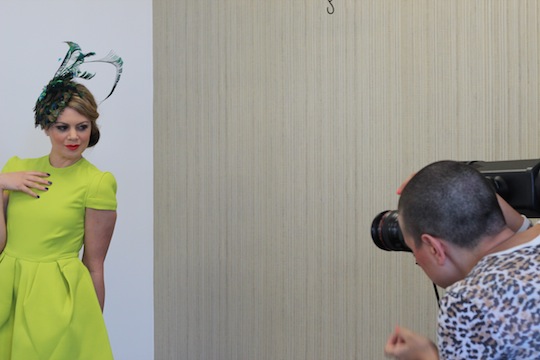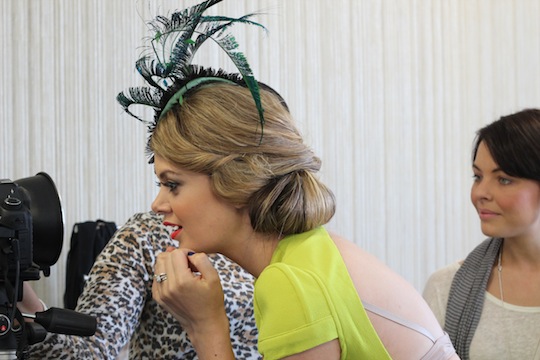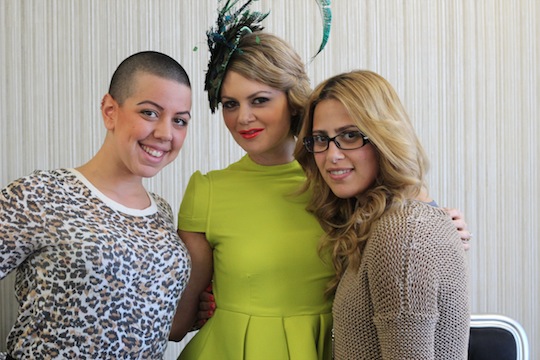 The wrap photo with Emma the photographer, myself and Mel from Makeup With Me. Please note Andrea the other half to MUWM in the image above this one.
Sometimes good opportunities come your way and for me, this is another to add to my credentials. My gorgeous gal pals at Makeup With Me have chosen me to be their Spring Cover Girl for their online Magazine/website. Yesterday I went along to the Makeup With Me studio bright and early for the shoot. With coffee and a scroll in hand I was getting the complete makeover from hair, makeup through to gel nails inspired by the Spring Racing Carnival.
It was such a fun shoot, with a great team and I love the elegant hair by Tracey Watson adorned with a Karen Hamilton head piece and my fresh make up that was accompanied by two looks, one orange and one neon pop both Aqua by Aqua garments from ASOS. How creative are these girls to incorporate a dramatic navy nail with the neon dress and an ultra pop orange lip?
I can't wait to show you the final images and the mag cover! stay tuned x