#LoveHS Spring Collection Launch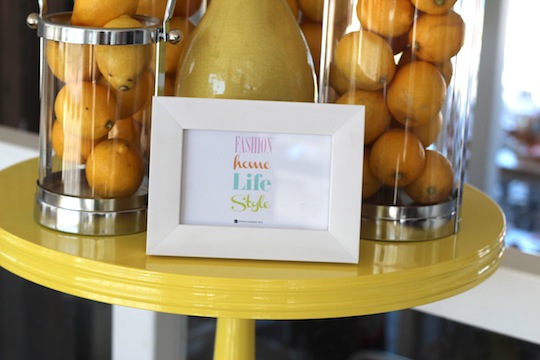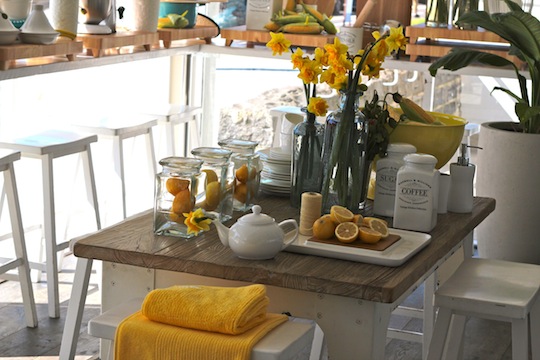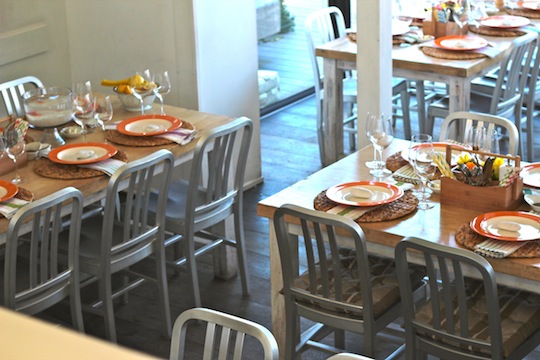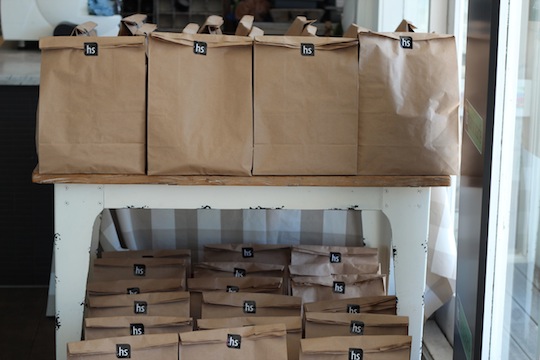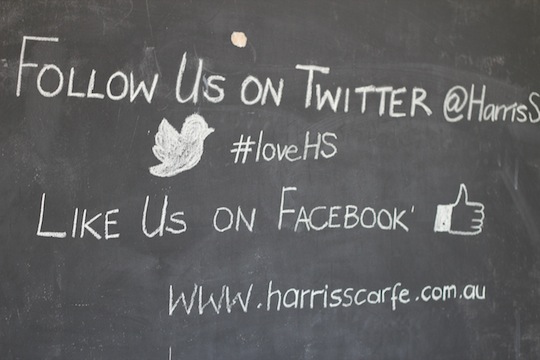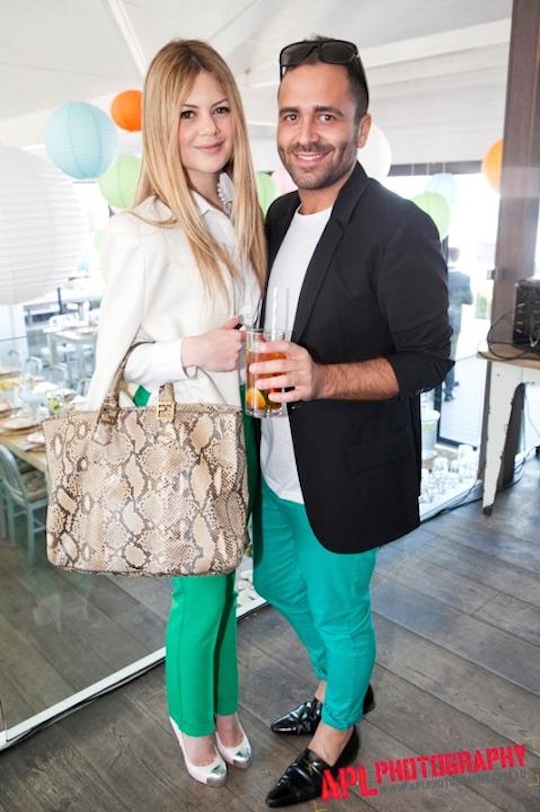 Me and Chris Kontos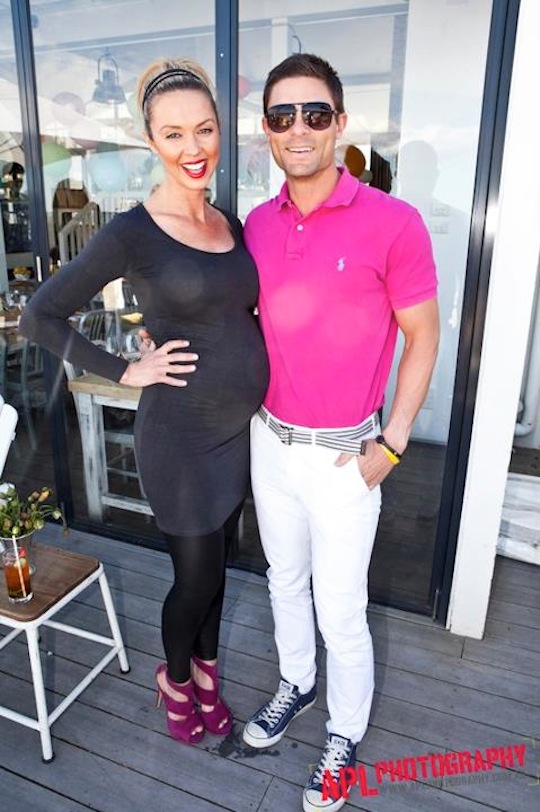 Brodie Harper and Heath Meldrum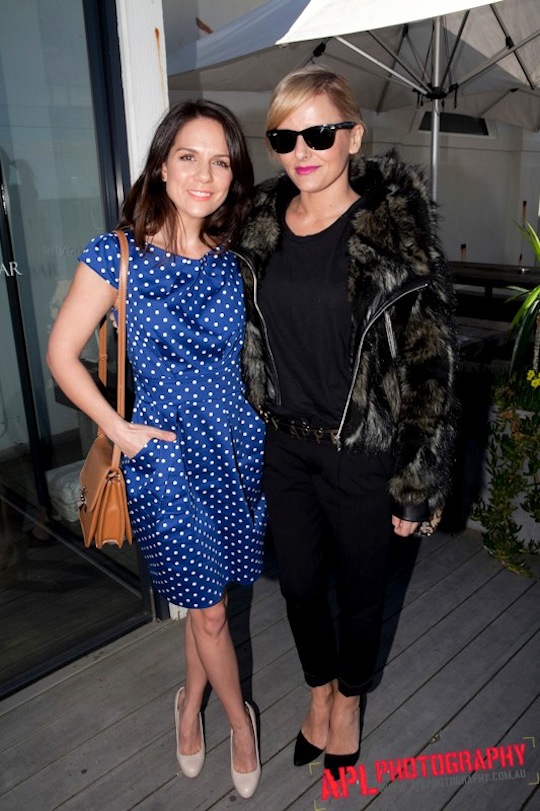 Michala Banas and Zoë Badwi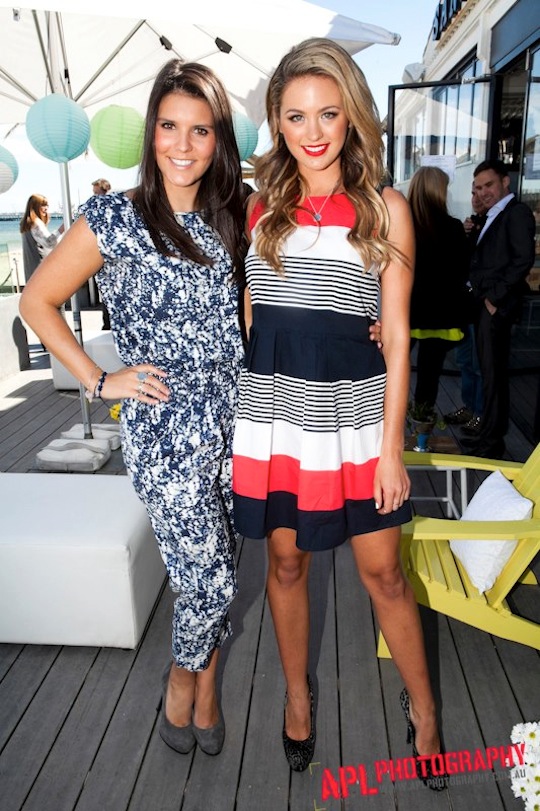 Lucy Nettlefold and Jesinta Campbell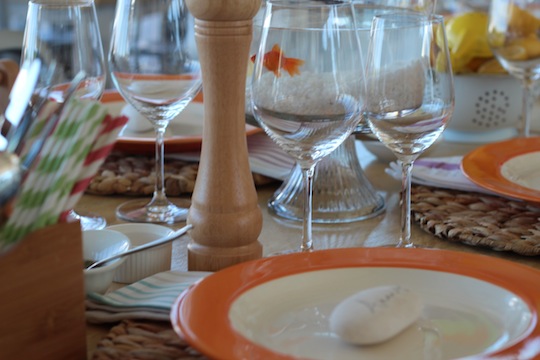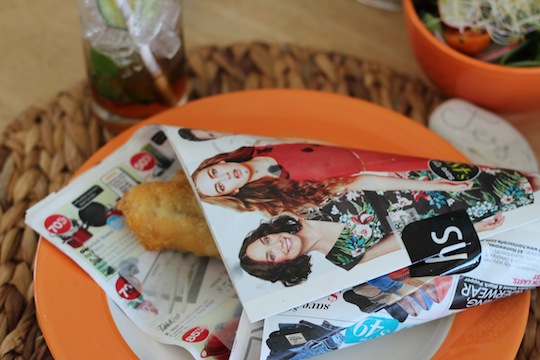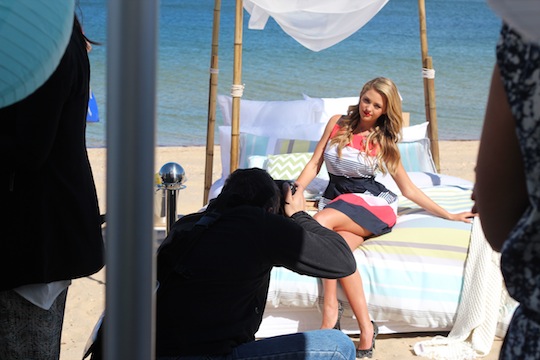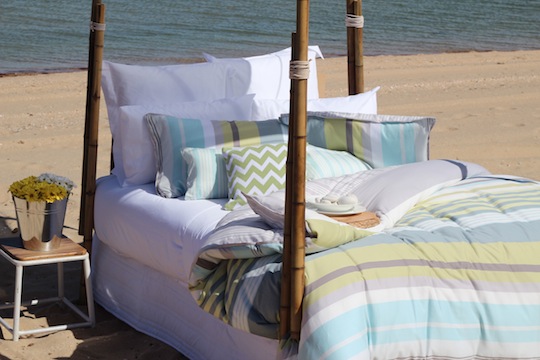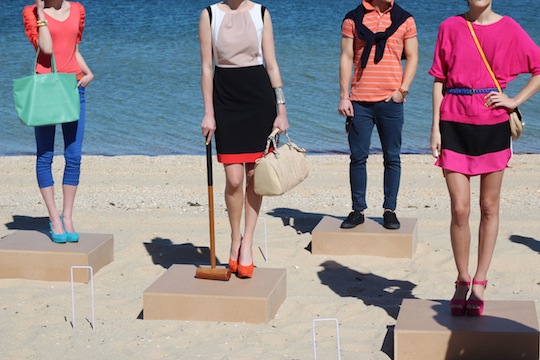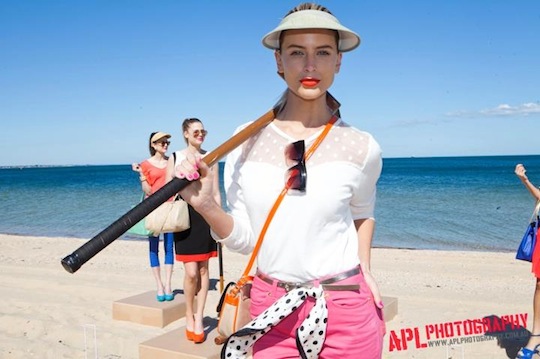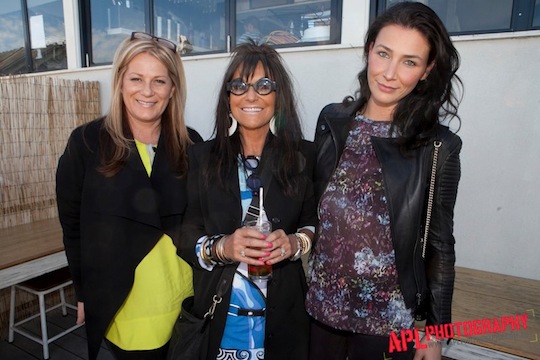 The events Queen Bee herself, Judy Romano (left)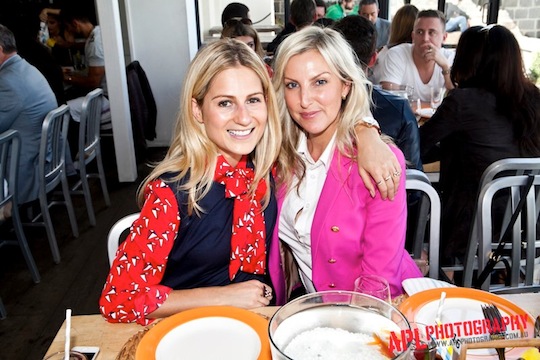 Lil Romano and Tania Buckley
It was summer in the Hamptons today at Melbourne's most beach side café, the Sandbar, where Melbourne's social, fashion and celebrity elite came to celebrate the Harris Scarfe Spring Collection. As though I had stepped into Emily Thorn's beach house, this humble café overlooking Port Philip was adorned with fresh yet rustic styling of the HS home-wares giving a warm, homley touch to it, something that I could re-create for myself in my home (minus the view of the Grayson manor of course) Walking passed the creative and quirky table arrangements where I found my name written on a white stone placed in front of a fish bowl, I placed my cape down and headed for the beach.
I continue to tell you that this 160-year-old retailer has evolved and is continuing to do so moving forward leading the way as the 'persons retailer'.
"Oh excuse me.." as I brush passed Melbourne's who's who to witness the fun live models on the beach, playing croquet accompanied by a heavenly bamboo four poster bed (that I may or may not be tempted to jump on after a few more Pimms). It was all about the power of colour with the HS clothes styling. Pink, blue and red pieces clashed with white and black with a hint of polka dot, inspiring outfits that will rival any UK high street chain.
I can go on and on about how fabulous my day was, but I think the images speak for themselves. If I went away with just one thing from todays event, it's that you can count your bottom dollar that I will be looking in my own back yard for affordable and on trend fashion/home-wares, proving that good style does not come with a high price tag, just good taste!
#LOVE HS
Photographs: taken by myself and APL