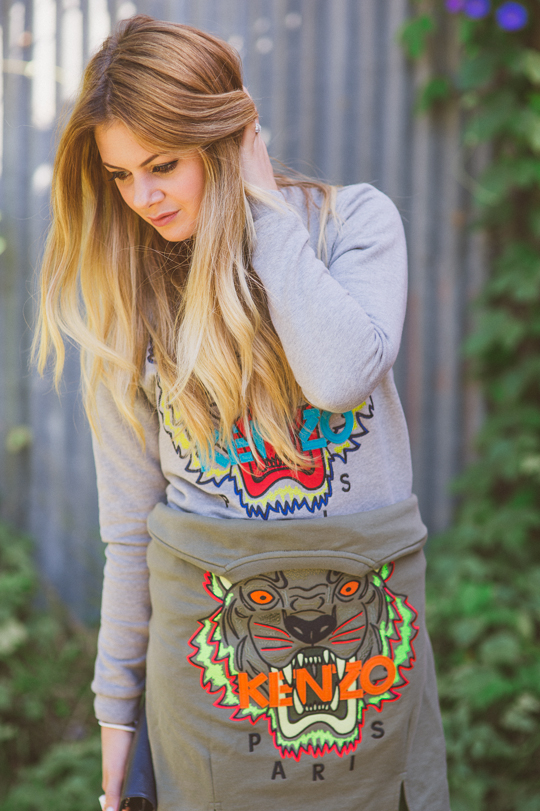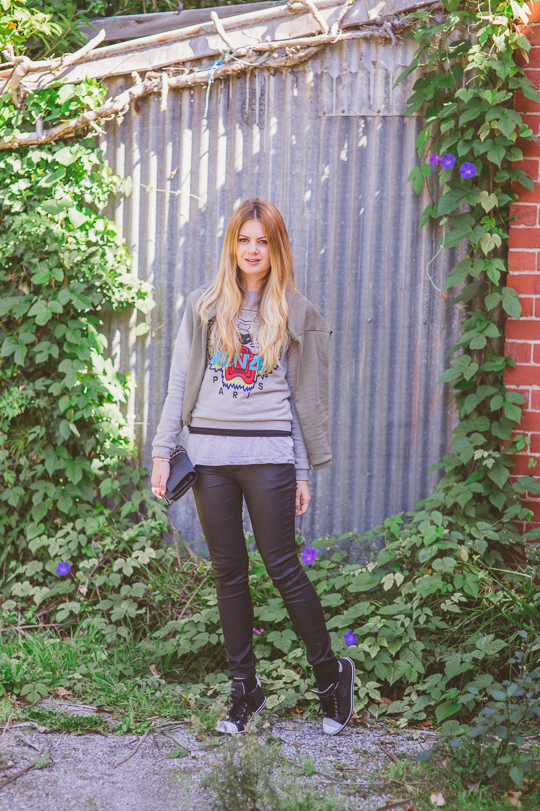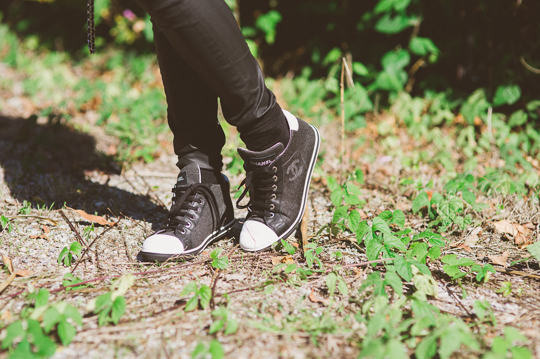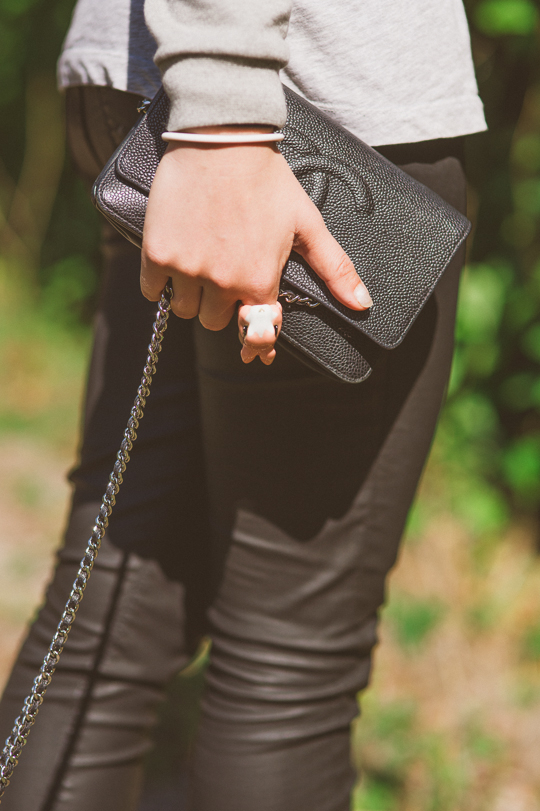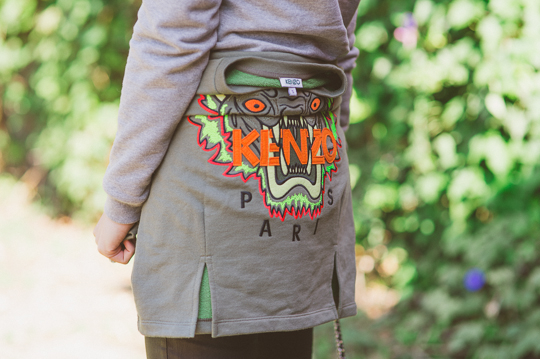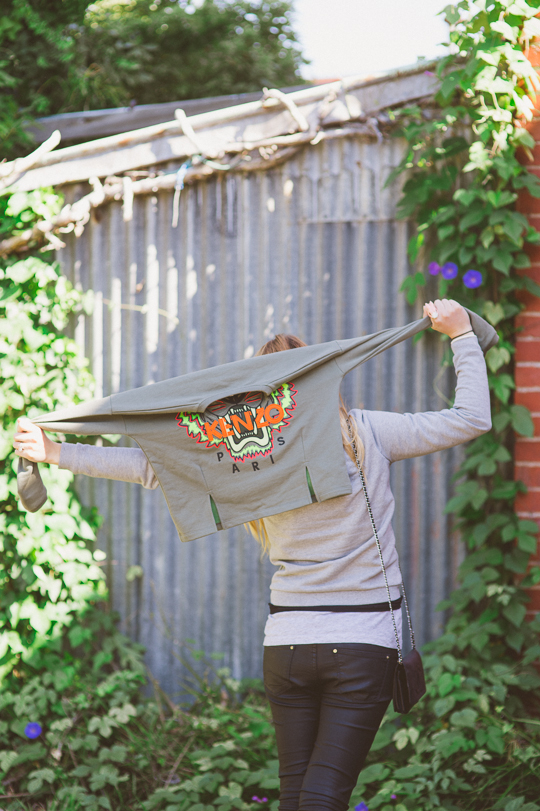 Yes, I have two Kenzo sweaters, but just like an M&M, you can't stop at one! Look, it doesn't have to be Kenzo, but if you get yourself a sweater for next season there is so much you can do with it. Choose one that has details, embroidery and lots of colours in it, this will help with styling it into many looks. Wear it as is, throw it over your shoulders Hamptons style and let the graphic pop from behind, tie it around your waist (this is cool now) again, this will add colour and layering into your look.
Who needs accessories when you can just pull a piece from your wardrobe in a different colour to add pop to your look!
Sweaters: Kenzo (similar here), Pants: Zara (similar here), Chanel Sneakers and Chanel wallet bag.
Photographer: Karen Woo