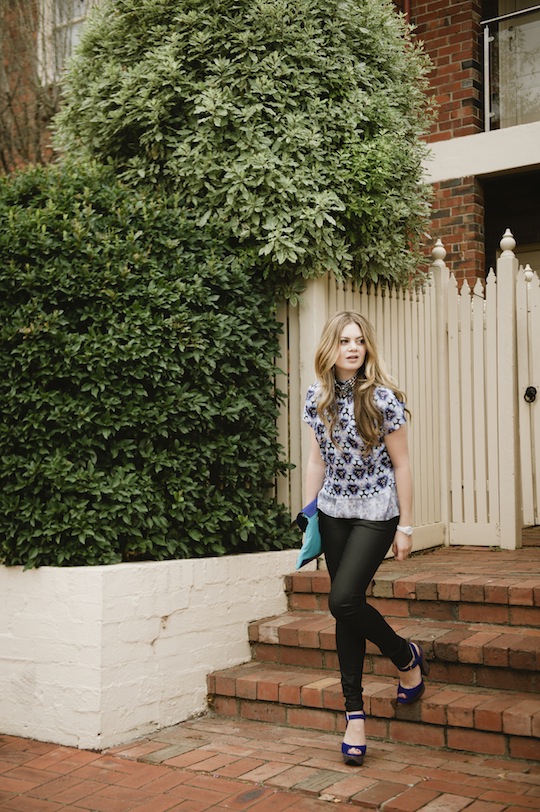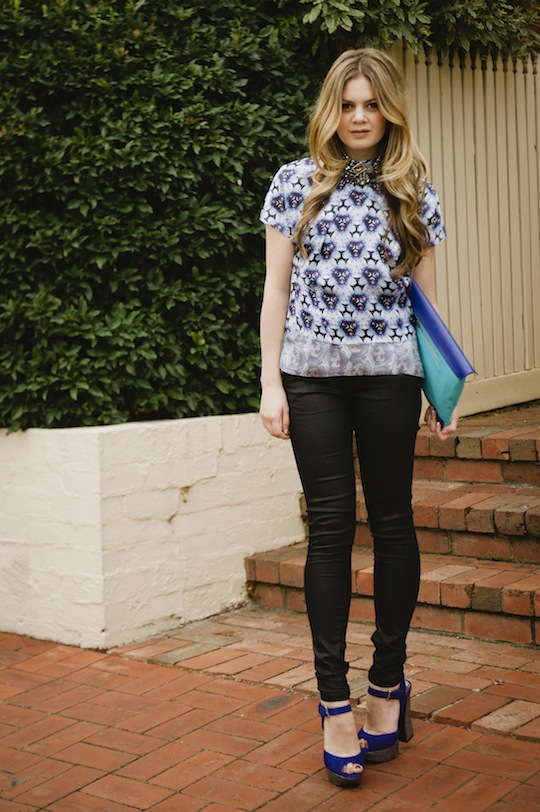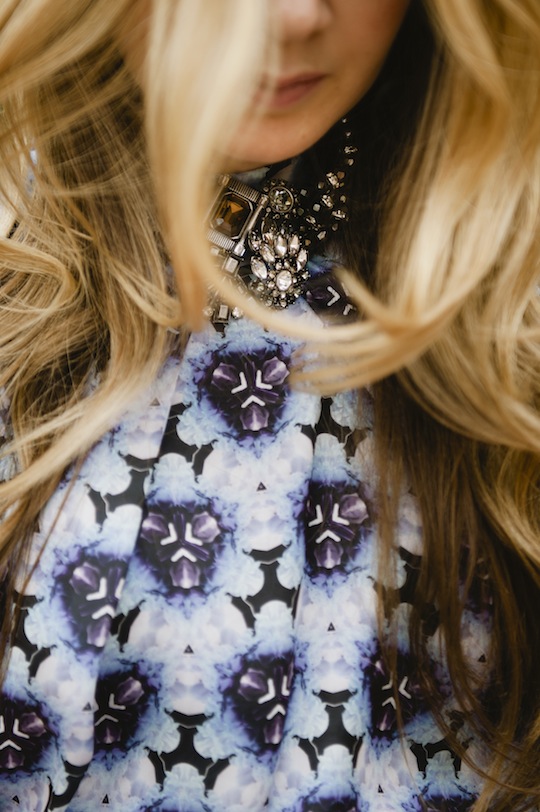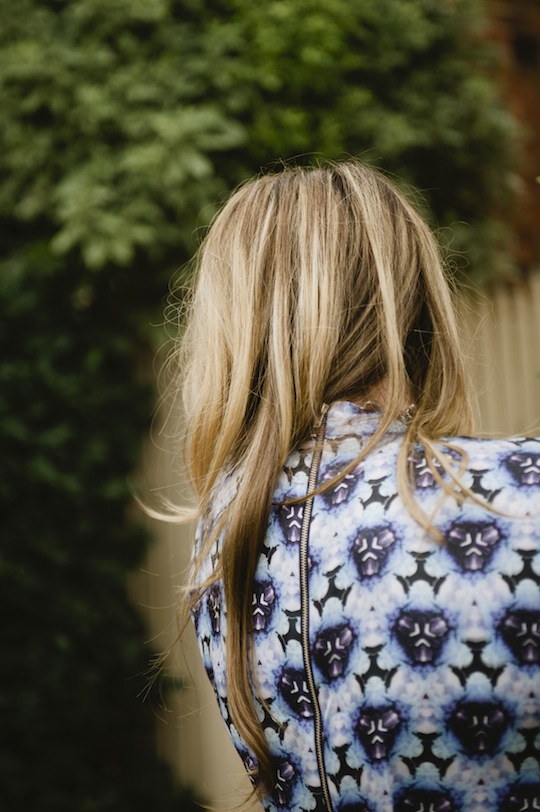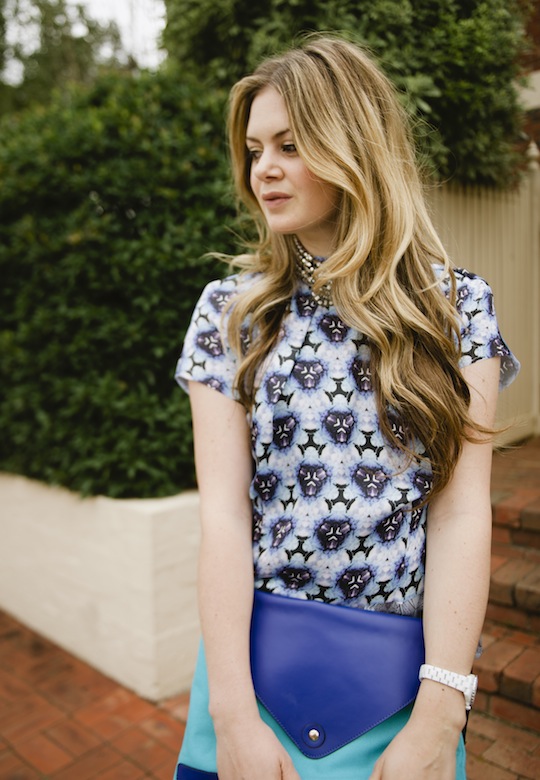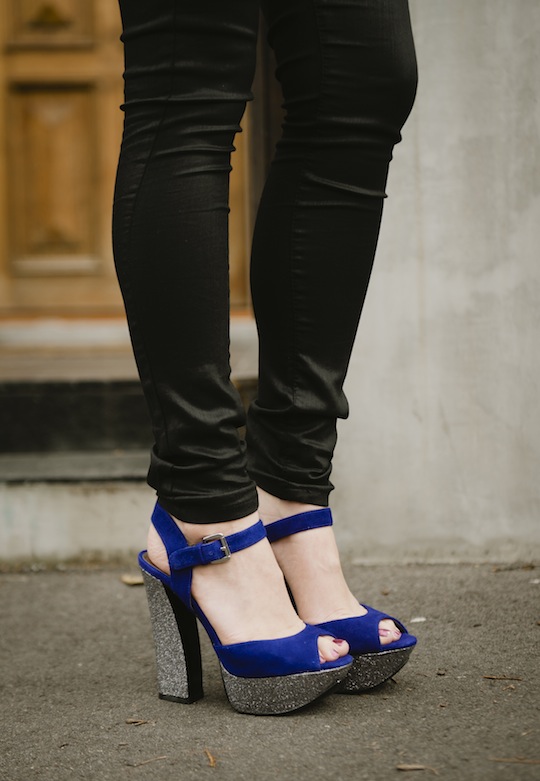 T-shirt sleeve, T-shirt sleeve, T-SHIRT SLEEVE! Is the most flattering style top for me and when I saw this blouse at Acne I knew it was mine! Knowing what style, shapes, fit and colour clothing suits you makes it so easy when shopping and I always have my eye out for anything with a capped or t-shirt sleeve, be it a dress or top.
Anyways on a more fun note it is the Logies on Sunday and those of you that stalk me on twitter (and those that don't I suggest you do

) would have seen the tweets about prepping for the event. I am dressing Jordy Lucas and Ashleigh Brewer again, Ash won best dressed by the Herald Sun last year in her Pamela Usanto dress so we are out to top that dress this year and Jordy will be dressed by Craig Braybrook from Project Runway. Both girls from the TV soap Neighbours and I am lucky enough to dress one more Neighbours starlet- Gemma Pranita who will wear Cristina Tridente an amazing emerging designer who I met through my blog actually- she won the Mimco comp and I noticed in her email that she was a designer.
Be sure to stay tuned and I will tell you all about the night and show pics of  my clients.
big love xoxox FOLLOW ME ON BLOGLOVIN'
Blouse: Acne, Pants: Topshop, Shoes and Clutch: Nasty Gal, Choker: Mimco
Photographer: Lisa Frieling (visit her blog)