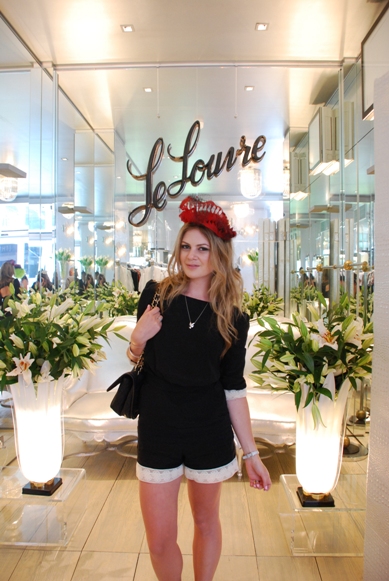 Amelia Coote and I
Stephen Jones and Georgina Weir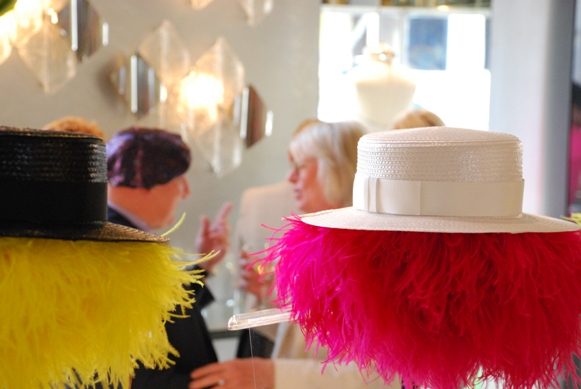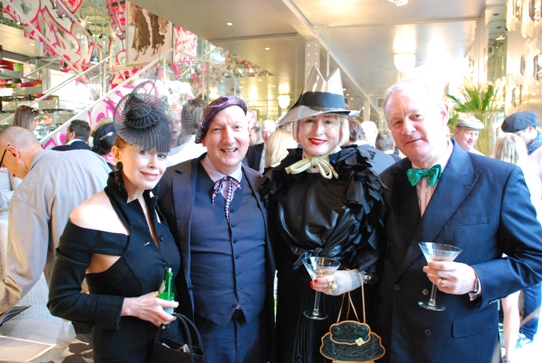 Alison Waters, Stephen Jones, Deborah Quinn & John Quinn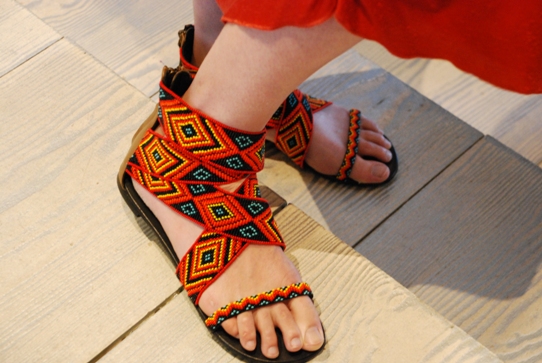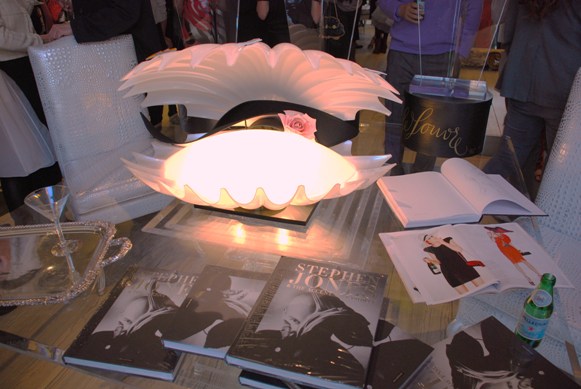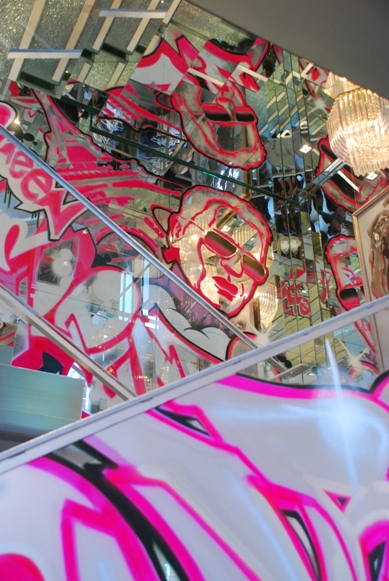 When the owner of Le Louvre, Georgina Weir, invites you to attend an event in her boutique which is Melbourne's finest and original house of luxury, you know you are in for an evening of high fashion, elite socialising and a genuinely fabulous night out. I was lucky enough to receive such an invitation to help welcome to Australia iconic milliner and friend of Georgina, Stephen Jones. I just hat to be there!
Upon my arrival, my sister-in-law Georgina Dempsey and I were escorted up stairs by the stylish and sophisticated Le Louvre buyer Amelia Coote. We then passed the first floor salon and on up to the second floor where an array of exquisite headpieces sat on a table, just waiting for the guests to bring them to life. The piece chosen for me was a red vintage Stephen Jones, once owned by a special Le Louvre customer and Stephen Jones Collector.
French Champagne was flowing, decadent macaroons in bright colours were served, matching the radiant atmosphere in this up-beat space with good old Karl Lagerfeld looking down from beyond the mirrored staircase. Unique headwear in eccentric shapes, colours, scale and designs from a career spanning over 30 years were applauded during Melbourne's favourite time of the year – our Spring Racing Carnival. What a fitting way to welcome Stephen Jones, the man who the world sees as today's most iconic and original milliner, and then to greet him with a sea of fashionable women wearing headpieces recognizable by him as his own creations. Crowned with a purple shimmering baret, this man who creates for the who's who of celebrity, royalty and fashion world, Stephen's friendly and somewhat cheeky smile made it very easy to approach him and congratulate him on his success.
I must say that Melbourne ladies (and I am sure it is thanks to Le Louvre) are extremely fashionable and fashionably daring! It was fabulous to see colour, creativity and a mix of high end and high street labels. My favourite fashion spotting was a pair of Balmain sandals and a Miu Miu neck collar bow that I wish I had purchased before they sold out!
Well, what an evening it was, just as expected, a great time with great people of fashion. Now it's time to prepare our outfits, style our headwear and attend the Melbourne Spring Racing Carnival!