MBFWA has arrived and so have I, well, a day late but better late than never. My biggest challenge so far was only packing garments that I had purely chosen for my four looks for four events. I had to restrain myself from tossing in another pair (or ten) of heels and maybe an extra cheeky dress for the road. Although jam packed to the brink, my Samsonite Raspberry coloured Light and Bright was my hero.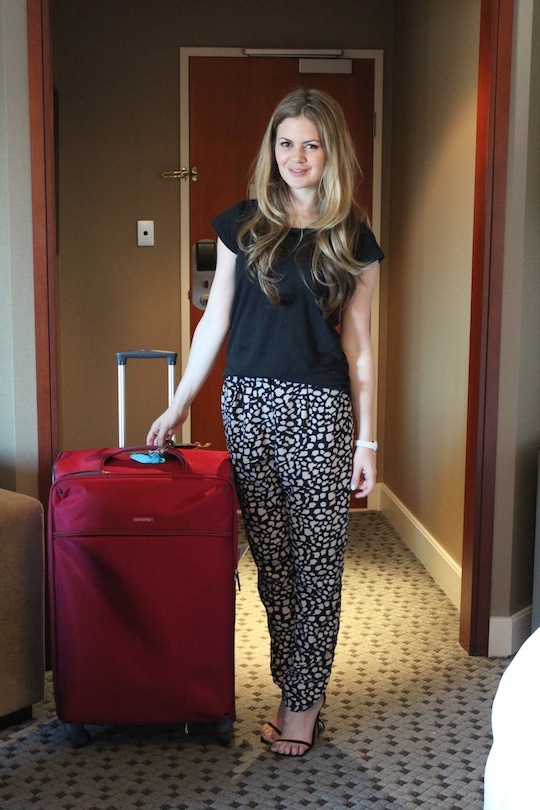 DAY 2 MBFWA (My 1st day)
As the guest blogger for ghd Australia, it was an early start for me to be dressed, ready and at the MBFWA HQ at 8:45am in time to go back stage at the Toni Maticevski show and get amongst the hustle and bustle on all things pre show. Make-up artists, hair stylists, nail technicians, models, media, me! oh my! It was a world of coordinated mayhem back stage with ghd teams a-go-go styling the model's hair to beehive perfection. Lead by head hair stylist Jayne Wild, the team created a look influenced by an alien-esque or cone head feel embodied with an overall abundance of elegance. This hair creation giving another dimension to the sensational Spring Summer 12/13 collection that Toni Maticevski showcased today.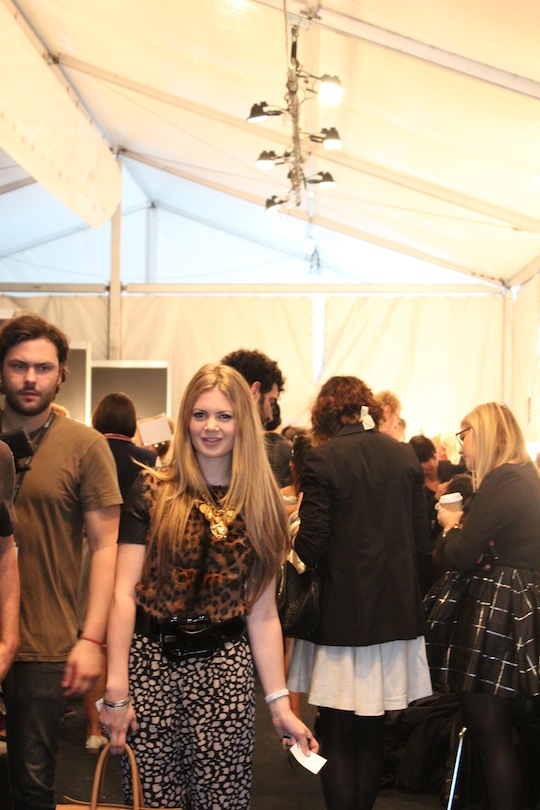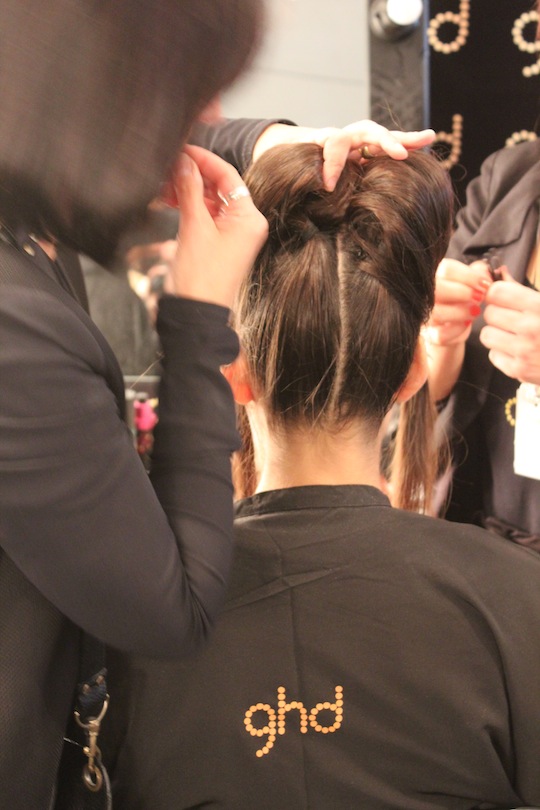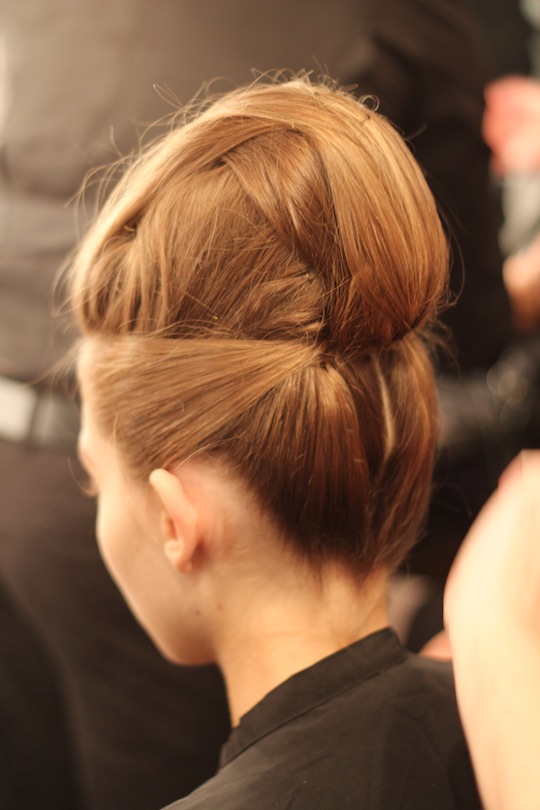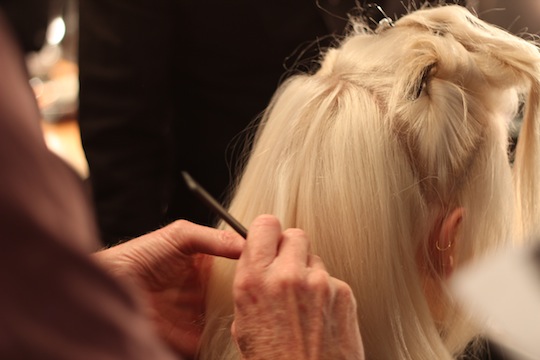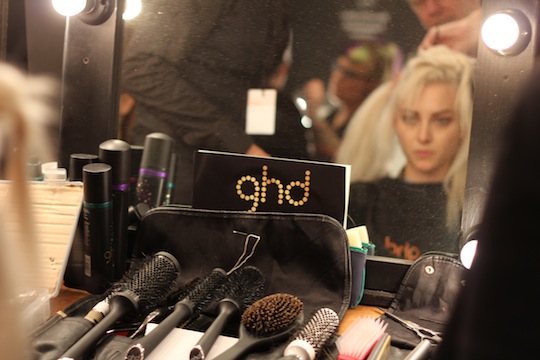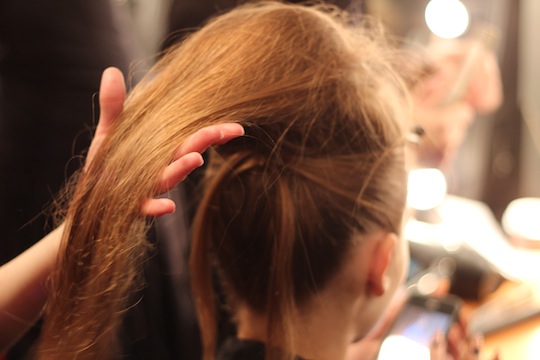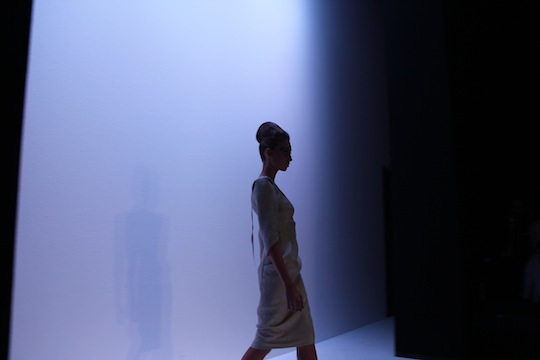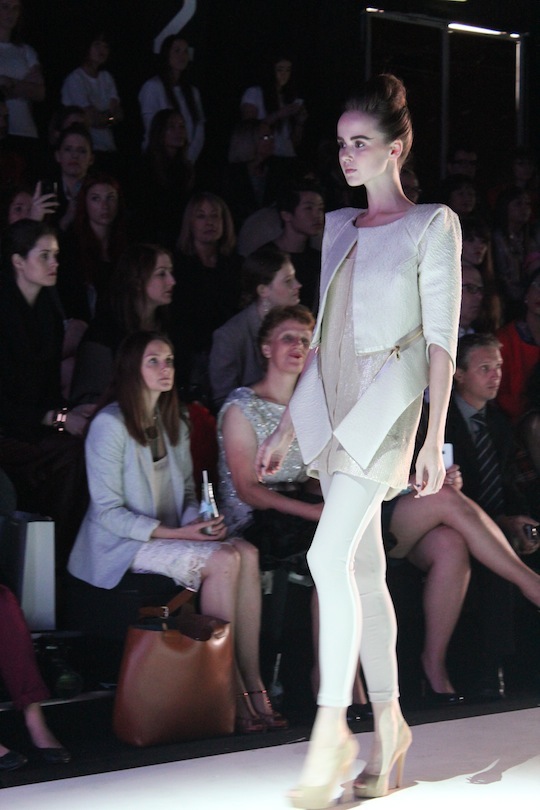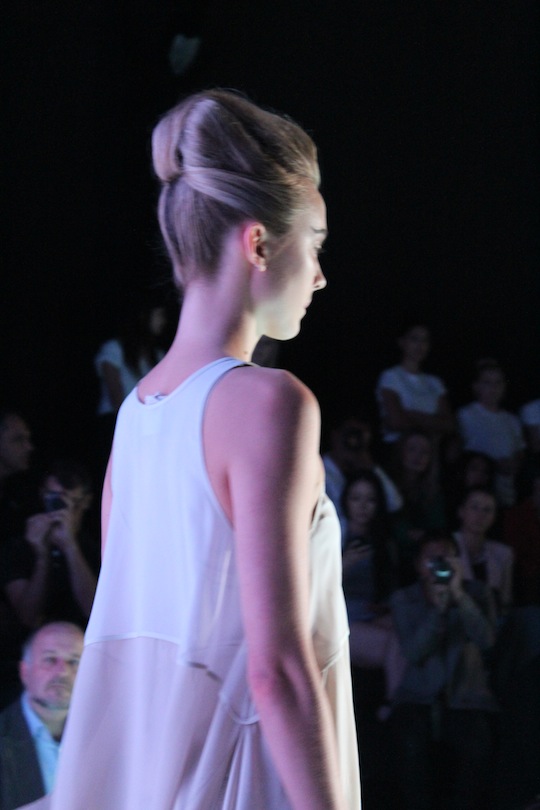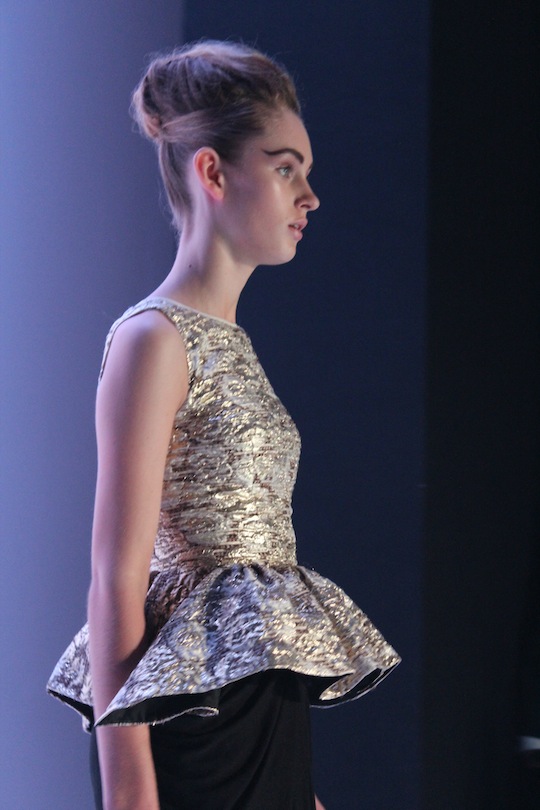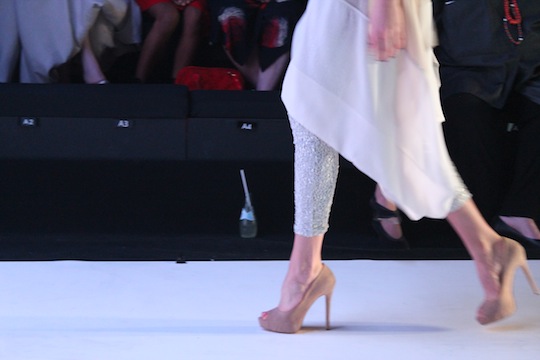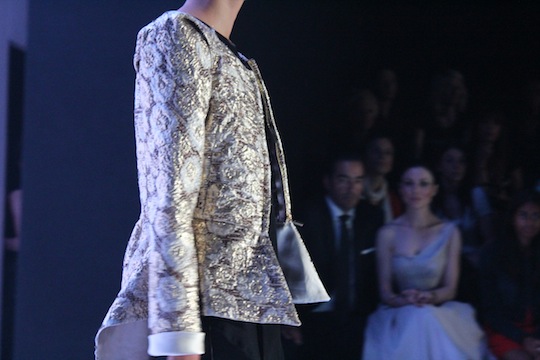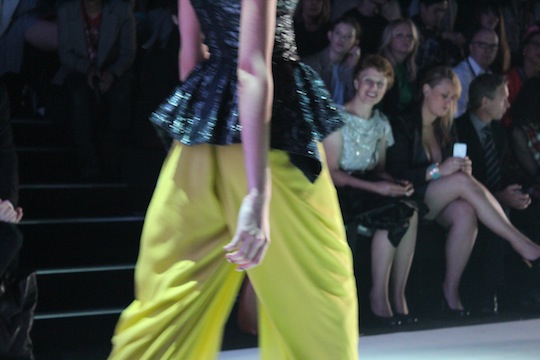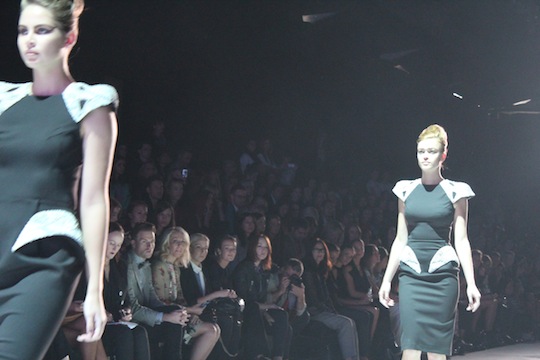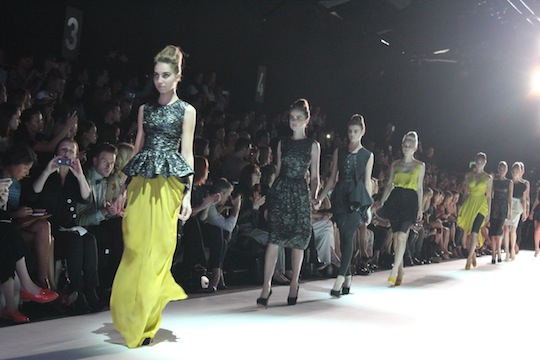 Combining a opulent softness with an elegant and structured silhouette, this collection was a fashion lovers dream. Each piece that slowly drifted down the runway to the beat of Lana del Rey's 'video games' was not only beautiful but wearable. I loved the peplums, the structure, the dash of yellow and a strong fresh presence.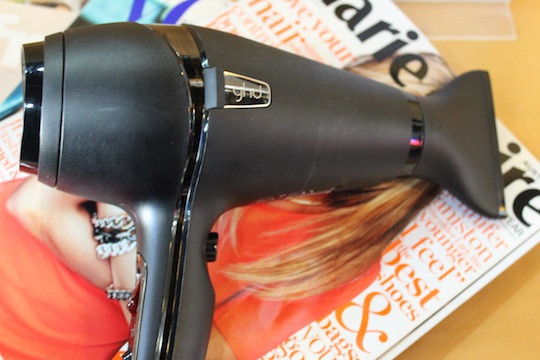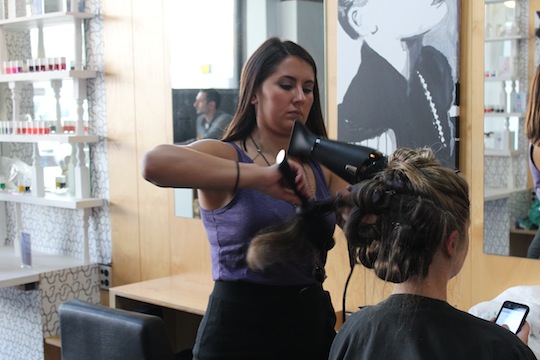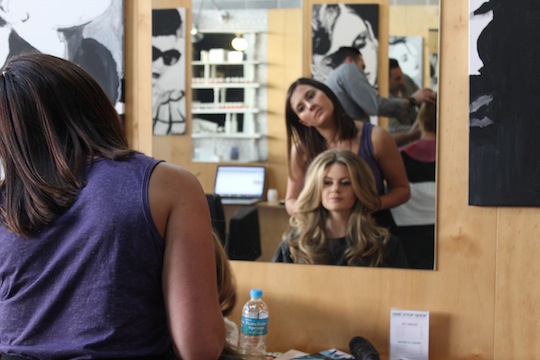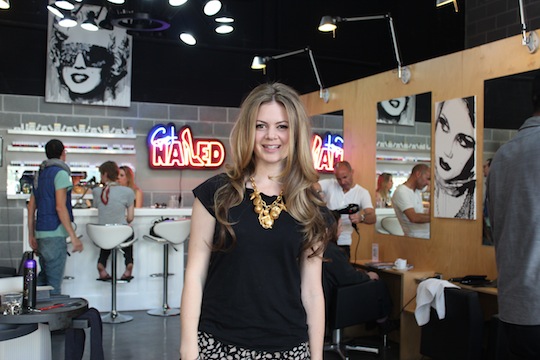 Lucky me had a wash and style from a leading ghd salon and THE coolest salon I have even been in might I add: People Hair Dressing in Surry Hills. My stylist Morena wizzed away with the super powerful ghd air hairdryer and tamed my ridiculously thick head of hair with finishing products for a bouncy, fresh and wavy fashion week look. Thanks Morena and GHD!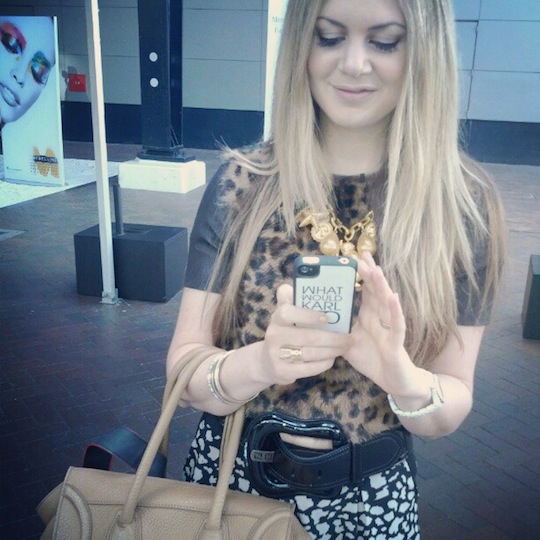 Thanks Cecylia.com for the above snap of me x
What I wore: Scanlan & Theodore top, Oasis pants, Fendi B Belt, Asos ring, Celine Shopper, Paris Street Society necklace and Tony Bianco Karissa heels.