WHAT WOULD KARL DO? T-SHIRT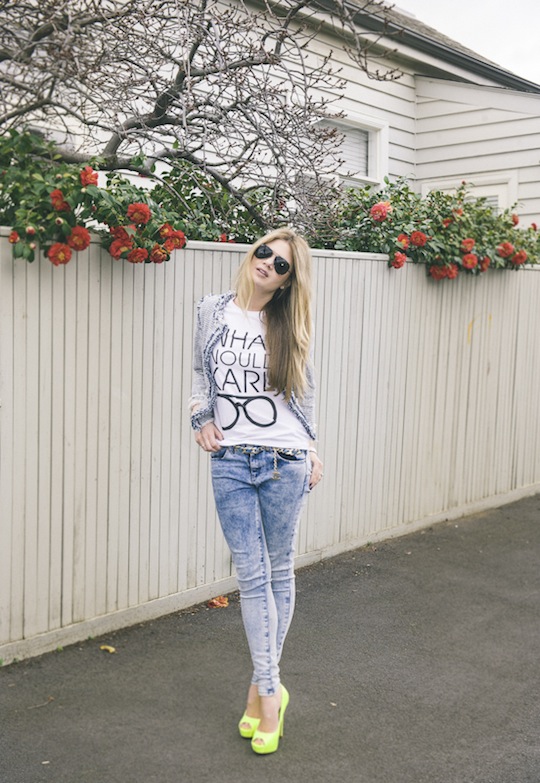 Hoorah! I am finally selling my What Would Karl Do? t-shirts!
I have only produced 100 so be quick.
$30
Including free shipping in Australia (International shipping is welcome)
They are a looser fitting t-shirt so I would wear a Small or Medium depending on your style (see my instagram for pics of me wearing the S and M)
If you would like to snap one up please do the following:
email me at shop@whatwouldkarldo.com
let me know your size SMALL, MEDIUM, LARGE or EXTRA LARGE
Thanks so much for your support and be sure to hash tag #WWKDtshirt so I can see how you style yourself in it! I will re-post my favs!