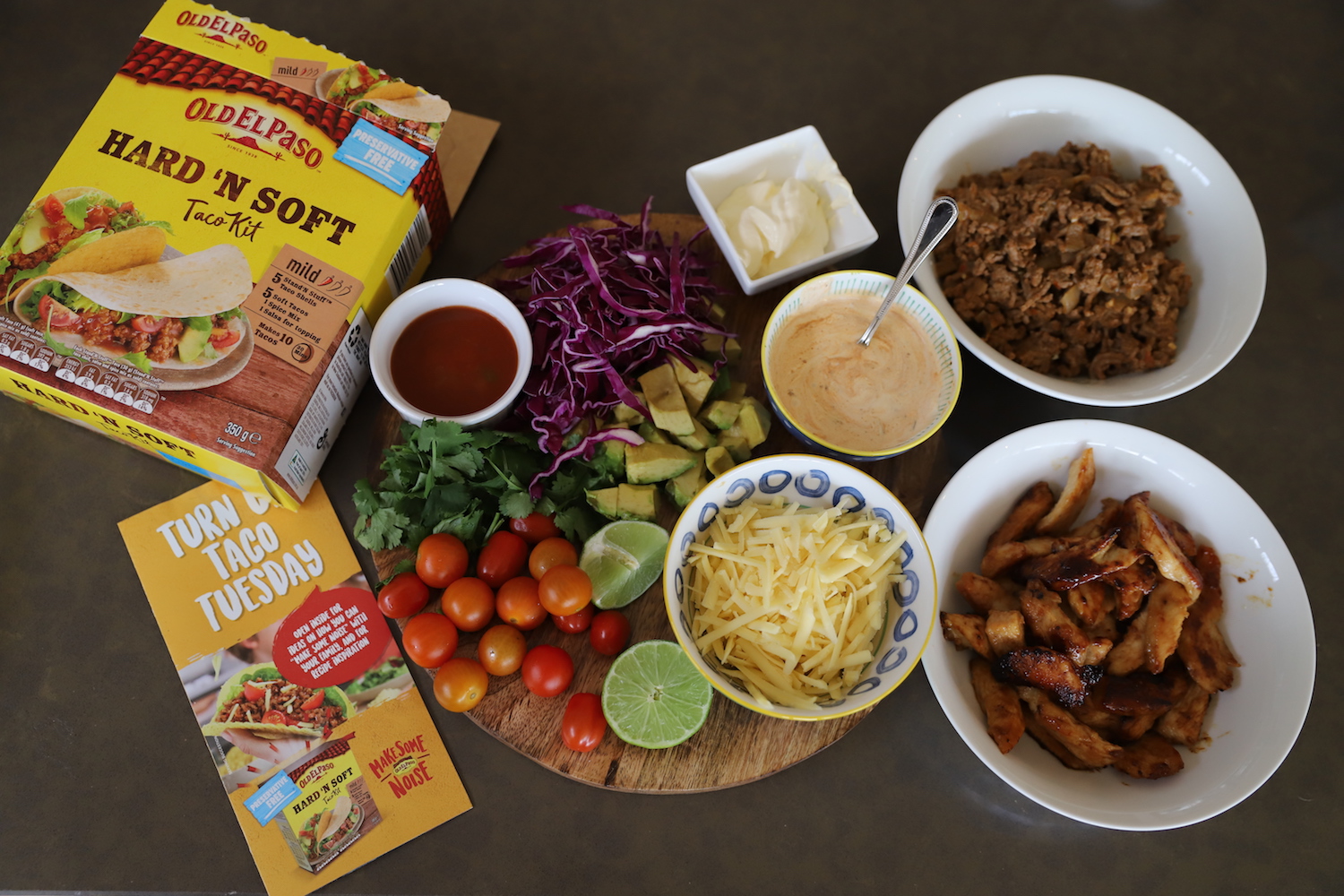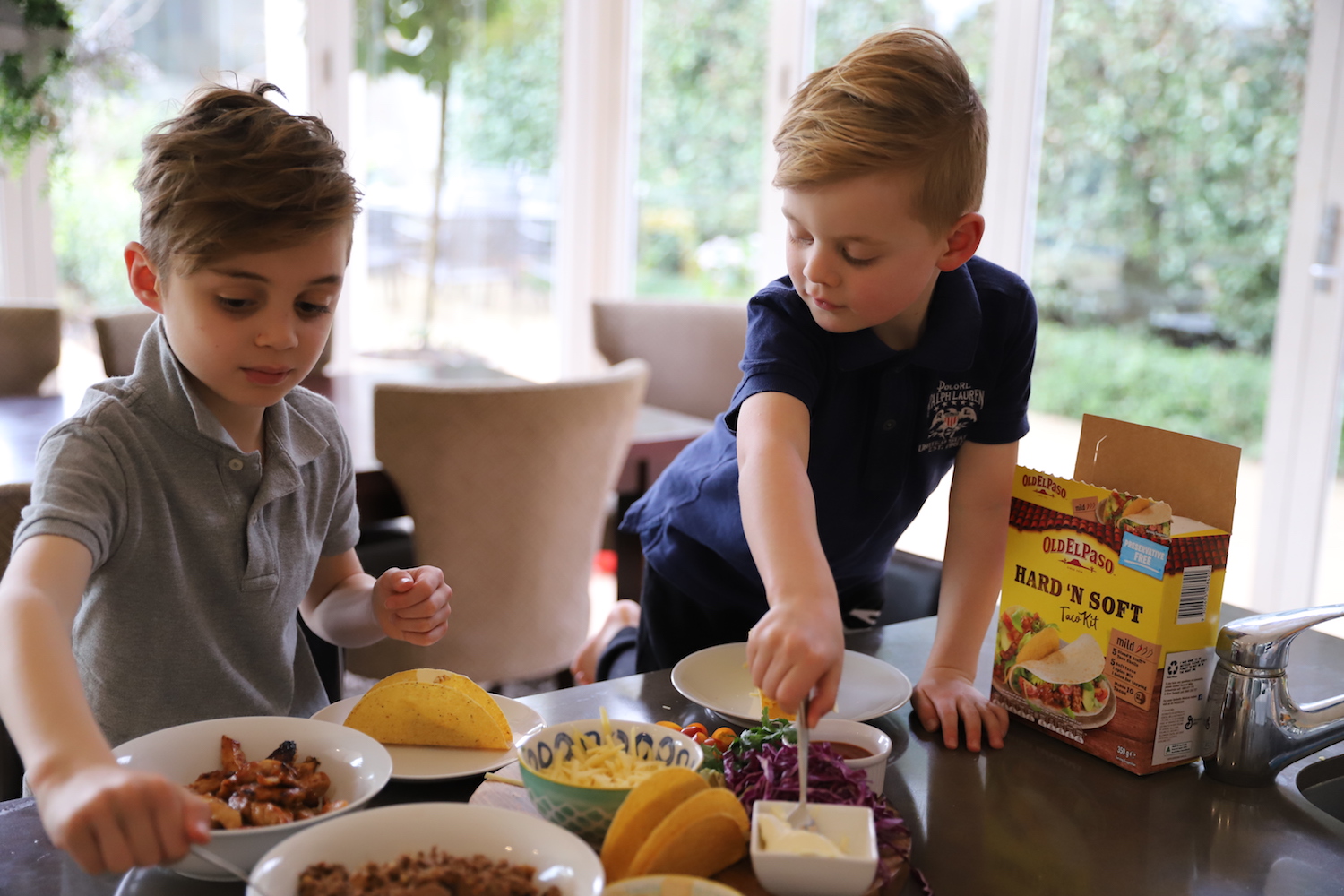 I am pretty sure I have told you, that once a week, non-negotiable, we have Taco's and Burritos! It has been a weekly dinner since Aston (8yo) was tiny and I discovered that it was a great and healthy way for him to eat more veg all at once.
Now, eight years on, my three boys beg for Taco night more than once a week and I think its because it is a relaxed and fun dinner, especially after long days at school. We each have our own favourite toppings:
Aston- mince meat or chicken with cheese, tomato, sour cream
Will- Mince, cheese, sour cream, avocado, lettuce
Me- chicken, cabbage and chipotle sauce, avocado, coriander and lime
Josh- meat, tomato, cheese, lettuce, avocado and sour cream with salsa.
Freddie- a mix of everything on his high chair table.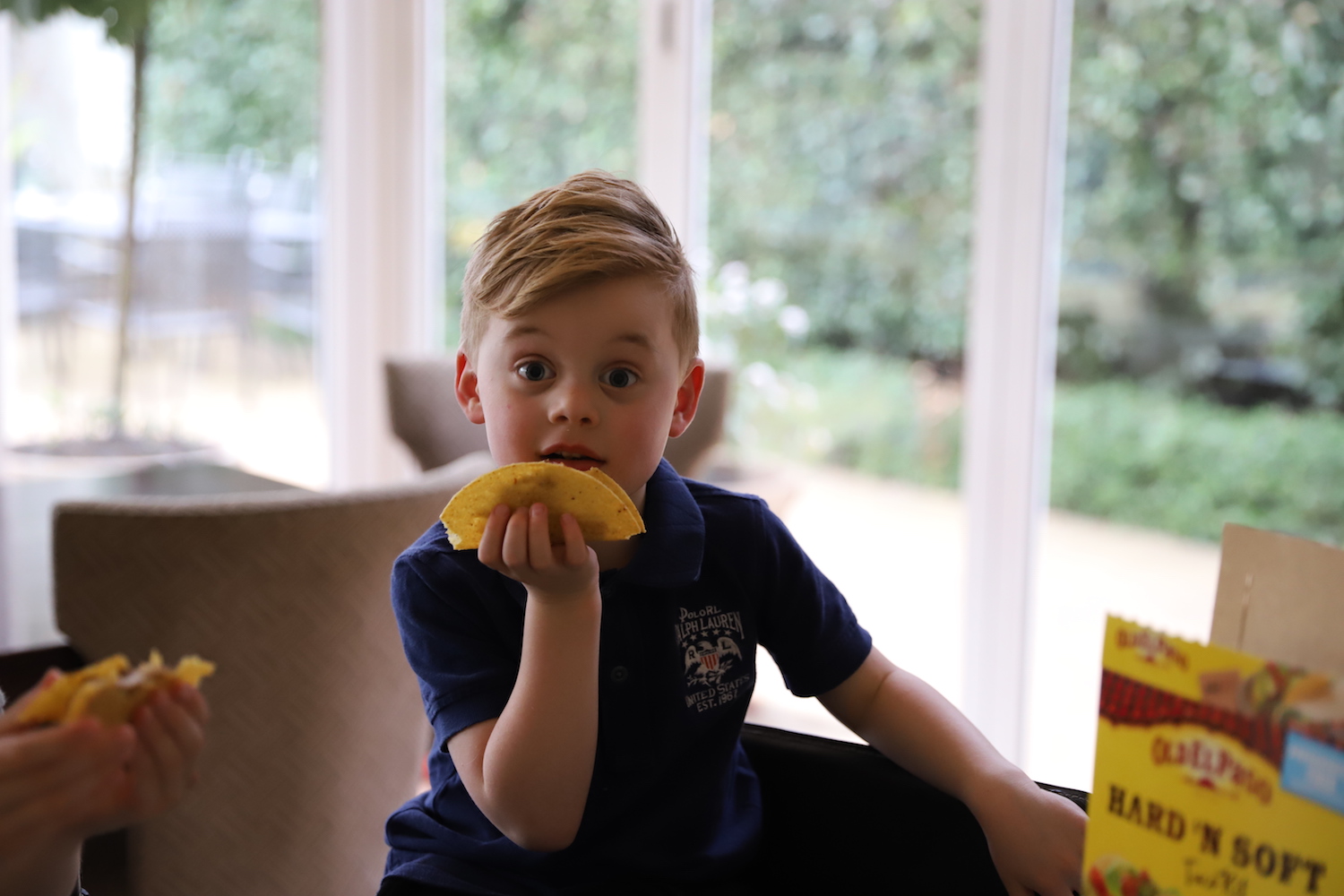 I am so lucky to be working with Old El Paso, an authentic collaboration I chose to take on as they have been apart of my family for so many years and we genuinely love them.
Check out our video from our Taco Tuesday and hopefully you will be inspired from our recipe ideas!