It is time to talk fashion ladies! I am such a jeans and t-shirt girl, I know you know this, but I am trying super hard to do two things. The first, is to wear less denim and try different options as bottoms such as skirts and pants, especially because I need new jeans, but until I get back to my exact pre-baby weight, I wont be spending the dollars on jeans until then (skirts and pants are ok as I don't mind them being loose if I lose the weight and are easily altered- I don't like altered denim) The second is to make sure that I start to build a wardrobe with things that are quality and can last FOREVER in my wardrobe.
Since I fell pregnant with Freddie, I don't shop like I used to. Maaaann, I would shop all the time, I mean all the time! Oh, and before kids? Whoah! I had ASOS and Net-a-Porter deliveries every week, but now, I am super strict and unless it a cheap high-street brand (such as ASOS or NA-KD fashion) I wont by 'trend driven' prints or colours because, like I said, they wont last, I will be selling them off at the next market.
I decided I needed to write a list of things that I need to buy, that will be my building blocks to a lasting wardrobe and as time goes by, I will slowly collect these pieces. I say slowly, because these items will be quality and usually around the price point of $180-$600.
On my list:
A good quality black blazer (currenly I have a Zara one and a Chanel one, two extremes but I need a good classic every day one)
A white shirt
A variety of mid length or maxi skirts (these can we worn dressed up or down and make me look more age appropriate compared to my wardrobe full of minis)
Knitted jumpers
A black turtle neck
Tailored pants
Some blouses
A great coat
Classic black dress that is in between dressy and casual.
If I can work on collecting the above, I will be able to mix and match these pieces and I would simply just purchase some highlight/seasonal items to mix in with them.
In the above images, I wear one of my new favourite Australian designed and made designers, Diida. It was one of those situations, when I walked into their store on Chapel Street, that I couldn't believe I hadn't been in there before, because I pretty much wanted every single thing in the shop. It is funny, because across the road from them is one of the well known Australian stores (with a hefty price tag on every item that I refuse to even walk into their stores) and here is Diida, absolute stunning quality and actually designed for real and every women but at a much better price point and exceptional fit, feel, quality and style.
As you can see, I am not wearing jeans in these images and it was intentional, because I could have easily styled the black top or white blouse with denim. I made a conscious effort to pair the tops back with a skirt and a pair of tailed trousers to show that it is achievable to wear something that you can take from day-time and then wear it at night time, by simply changing your shoes!
I mentioned that the tops could go easily with jeans, but the skirt and the trousers could both easily work well with a simple white t-shirt!
I found some more of my favourite Diida items below for you to take a snoop at. This label definitely deserved its own blog post, because when I am passionate about a brand, it is my duty to share it with you and to of course support them!
Enjoy ladies xox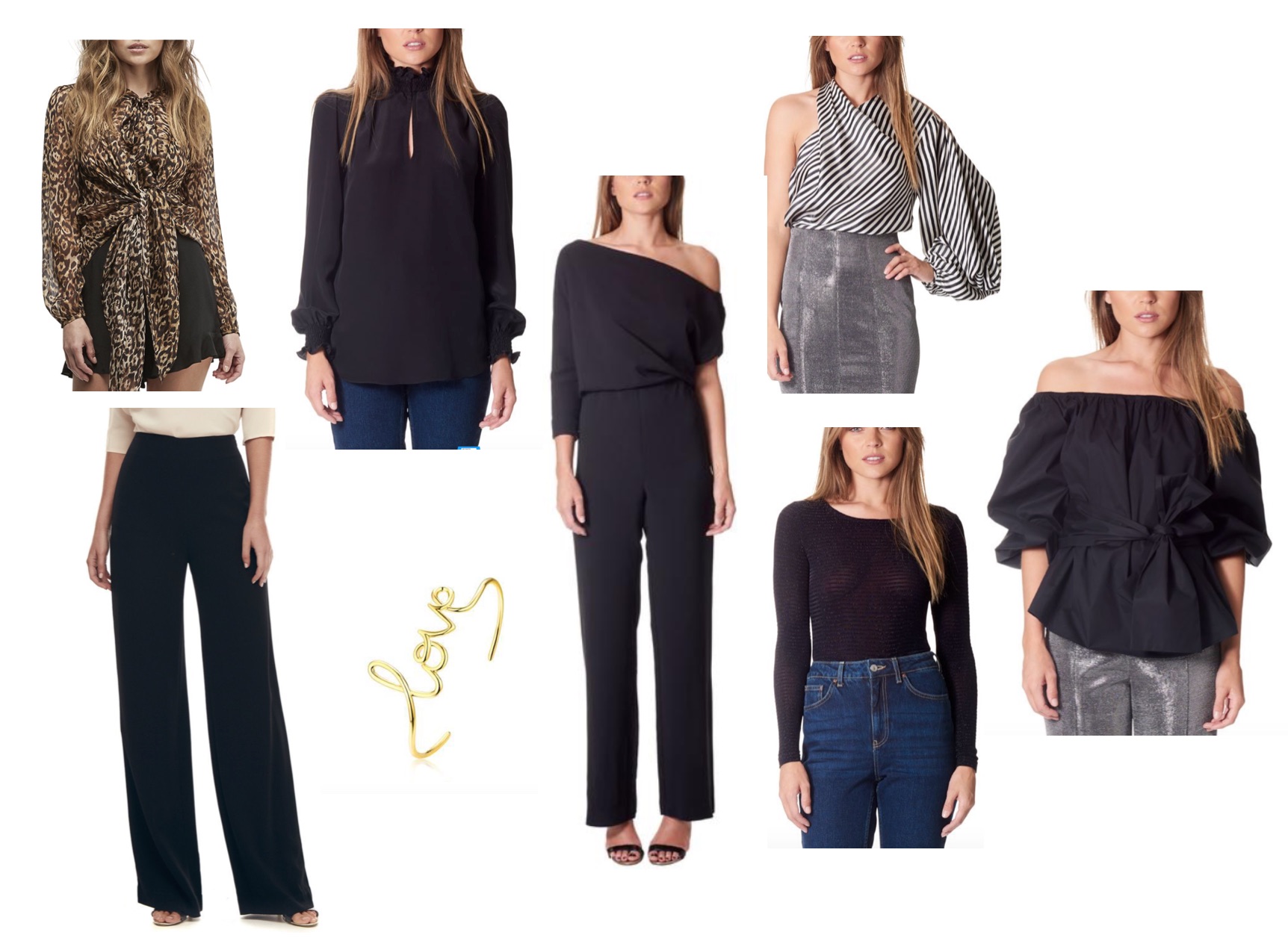 PS- I met the owner/ designer, Dimitria, and she is absolutely amazing! Her vision, her creativity and her passion is so strong, it radiates through the collections!