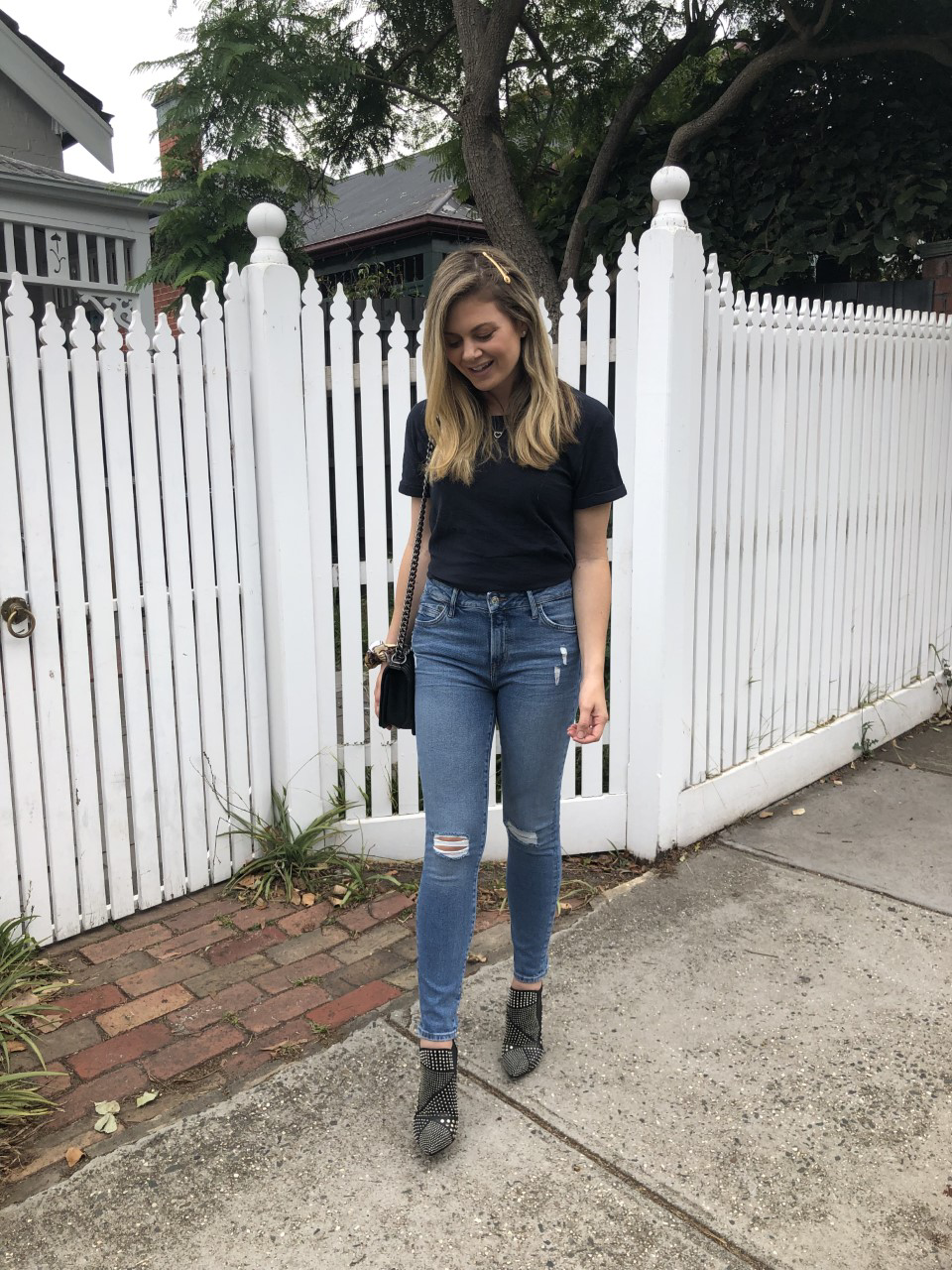 I thought I would dedicate a blog post to a single outfit as I used to do from when I first started blogging. For a while there, I stopped wearing jeans because I was struggling to find the right pair- whether it was high waisted, skinny or mum style jeans. I am now starting to refresh my denim wardrobe and have said goodbye to my old styles and started a new collection. I have a few lower priced high street denim that I wear, but I was lacking in a good quality pair because I never want to spend too much on jeans, but I did want the quality.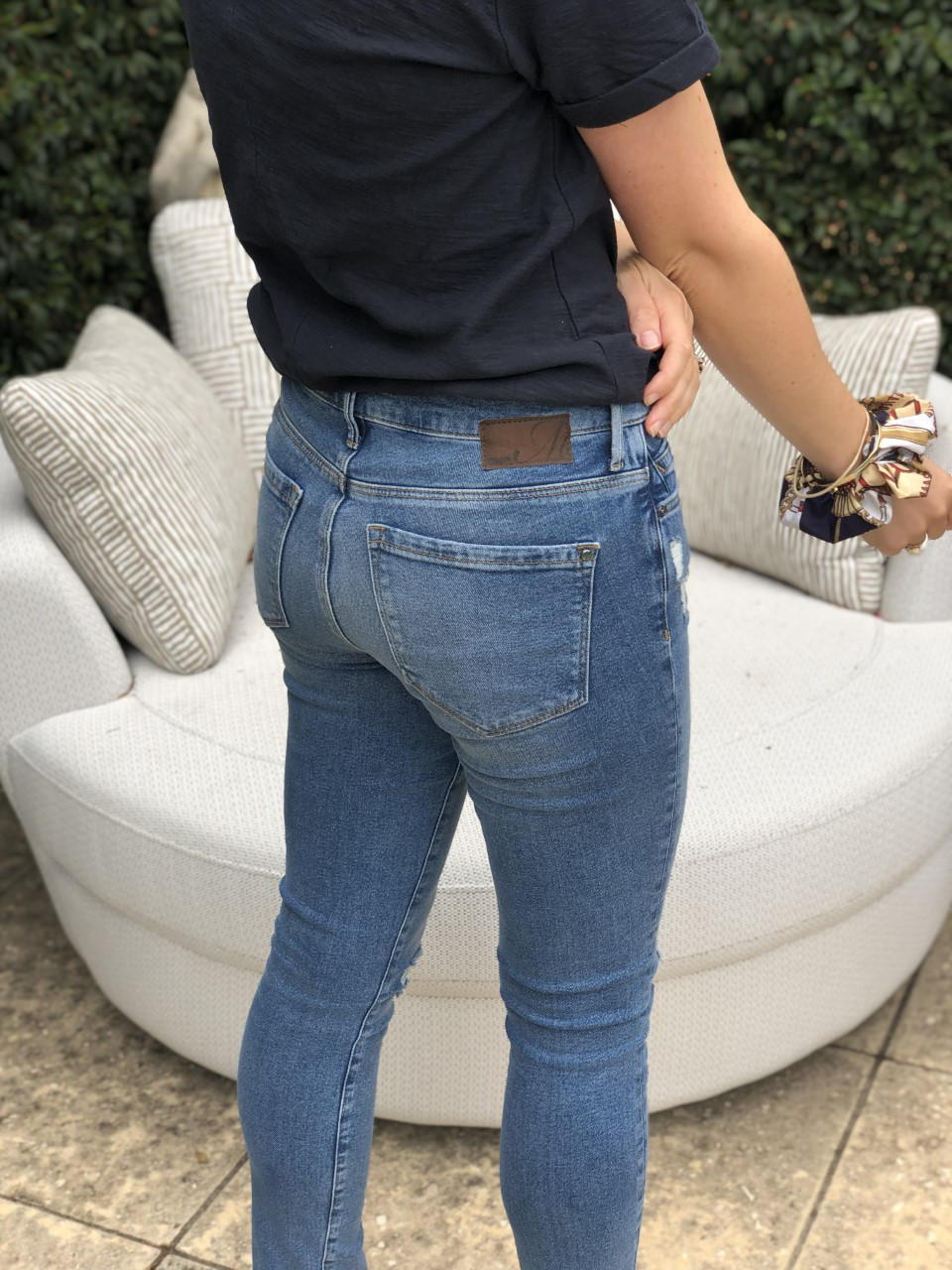 These Mavi jeans (the 'TESS' linked below) ticked all my boxes- high waisted (to suck my mum tum in) skinny (for a sexy more flattering silhouette) and the colour of the denim is a great everyday colour. I also love the length- it's not too long or short and this is a make-or-break for wearing sneakers with denim in my eyes, and these work perfectly.
Since losing my styling groove after having my first son in 2011, and then finding it again before my second son, my number one rule for getting dressed in the morning is to ensure everything you have in your wardrobe you actually wear. You should simply know that when you grab a bottom, there will be a top to go with it that you feel good in and for me, usually it is a t-shirt. I actually have this Mavi t-shirt (Evie tee linked below) in three colour ways (midnight, white and a deep reddish) and putting them with my jeans is a no brainer.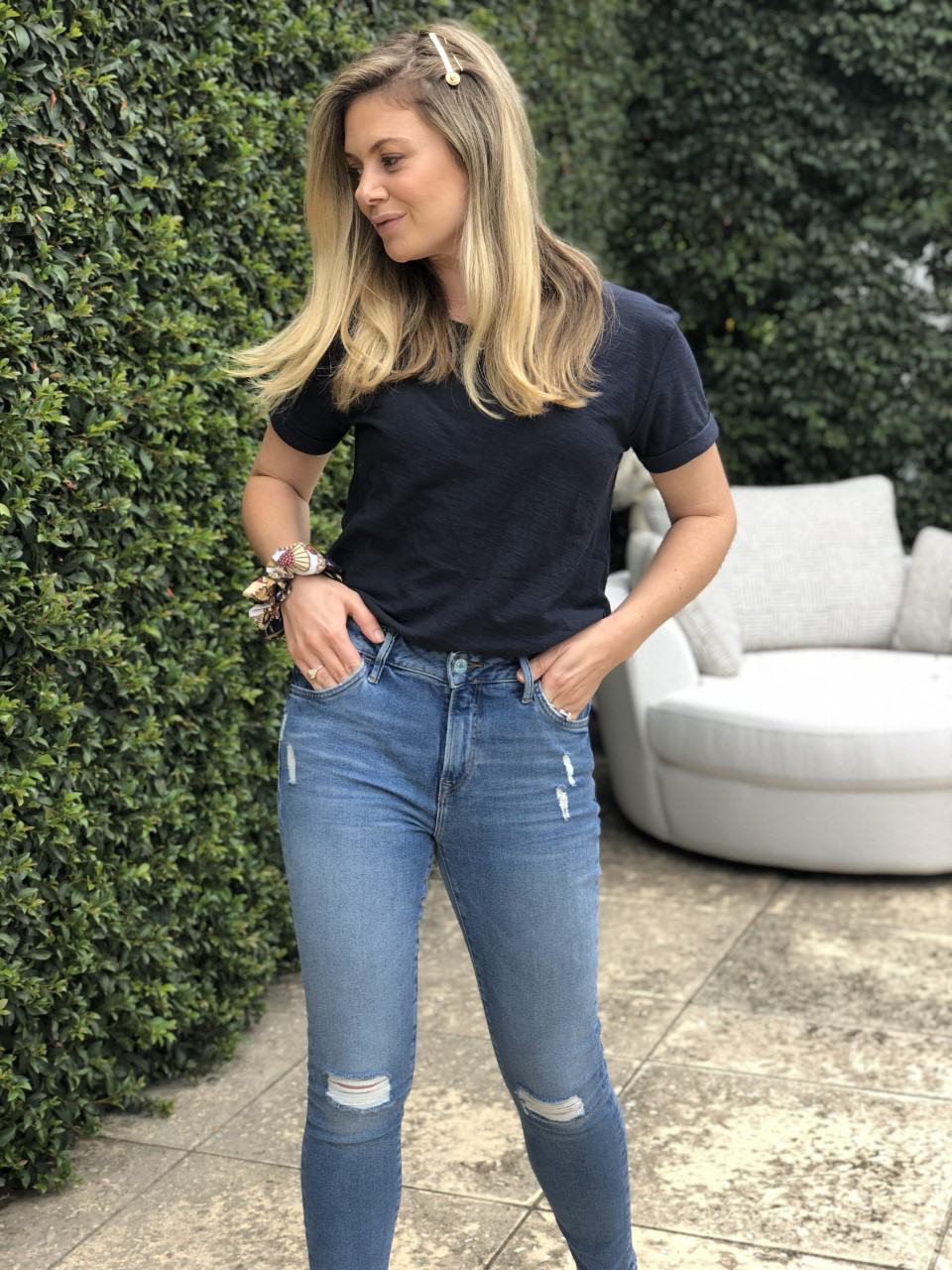 Your classic jeans and a tee look is probably your go-to like it is for me, and for an effortless style but a hint of effort, do a top knot hair style and add some cool sneakers.
MAVI have a lot more in their denim collection and I will be working with them over the coming months and I will be sure to find my favourites to show you! These jeans I looooove and I know you will too!!
I WEAR THE 'TESS' INDIGO 90'S VINTAGE JEANS– SHOP HERE
'EVIE' TSHIRT IN 'MIDNIGHT': SHOP HERE