I am feeling a little nervous now, well, not just now, but more now than ever about the fact I will be a mother of three children. When I first found out I was pregnant, I totally freaked out when I saw the positive pregnancy test, despite intentionally trying to conceive this baby. I freaked because reality set in and I was getting promoted from mum-of-two to mum-of-three, no turning back.
Today, with only seven weeks to go until the baby arrives, my mind if filled with plans, schedules, days, times and lists of people who can help me, during, what I think will be the most challenging time in my life. As you know, I am having a cesarean, my husband owns his own business and I have my eldest child in grade prep. How will I juggle it all you ask? Great question! I actually don't really have an answer for this, so I am putting the call out to all the mum's of three or more children. What is your best advice when it comes to having dinners for the husband and kids, lunches, school runs, homework, activities, when I am feeding the baby, when I am tired etc etc!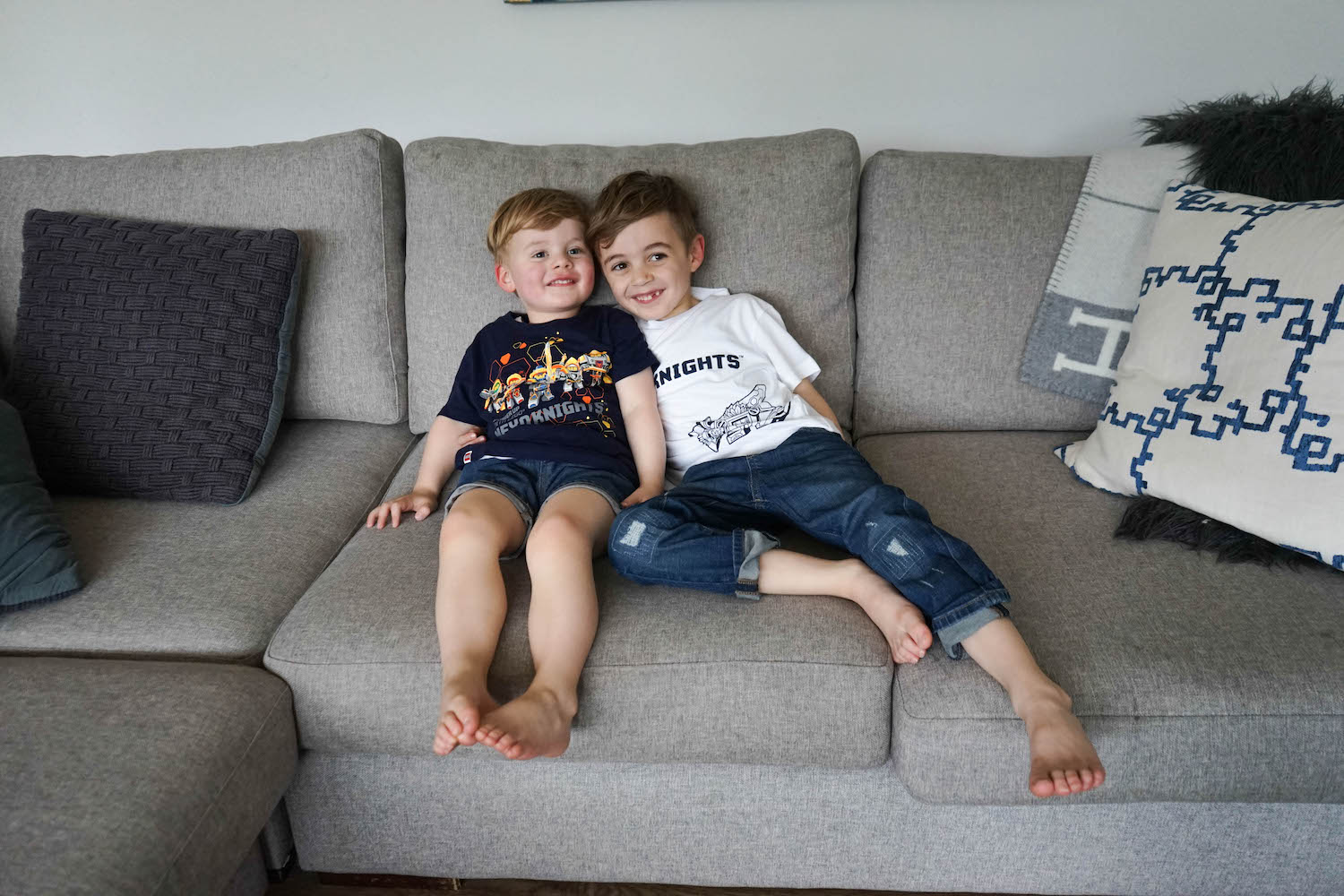 I have recently sorted out the kids wardrobes to make it easy for anyone else to get their clothes for them, especially during school holidays and for Will and his daycare. I categorised all the sizing, bottoms, tops, jackets and so forth and of course colour coordinated. We have a re-stock of UNIQLO, which you would have seen we have been wearing recently. Their UNIQLO SPORT collection is so good, so comfy, amazing quality and even better to wash! They really had kids in mind when designing these pieces, which isn't often something you find these days as Aston loves wearing his UNIQLO pieces (my little fashionista) and Will (who is mostly in track pants anyways) can be his rough and tumble self in his pieces.
We teamed up with UNIQLO to bring you this blog post and these cute images of my boys decked out in the SPORT gear (me too) it is so special because these will be some of the last photos of me and my bump with my two boys. If you haven't been to UNIQLO as yet, do your self a favour and check it out, it is the ultimate Life Wear brand for the entire family, from business, casual, dressy to activewear and underwear! I recently did a styling workshop and featured several UNIQLO pieces that I loved for me and the kids. I actually went in twice last week as the boys were fighting over their UNIQLO x Lego t-shirts, I had to go in and buy them the same tee's to please them both, who would have thought boys would be so passionate about fashion!