Choosing a baby name is one of the biggest decisions you will ever make in your life for someone else. For us, we easily picked our son, Aston's name back in 2011 but choosing another boy's name in 2014 was really hard for us. I didn't really think I would have more than one boy so I didn't have another boy's name on hand. After finding out that my second baby was a boy, we had to pull out the old baby name books and start from scratch and finally both my husband and I agreed on William as we loved the name Will.
Now, baby number three might be another boy, so we had to dig extra deep for this one. We already have our girls name ready to go but it wasn't until last week that we decided on a boy's name. I won't tell you our baby names, but I thought it would be fun to give you a list of names that we do like with the baby names we have chosen in those lists and then a list of the most popular baby names for 2017, just for your reference.
Can you guess which girl or boy names we have chosen for our baby?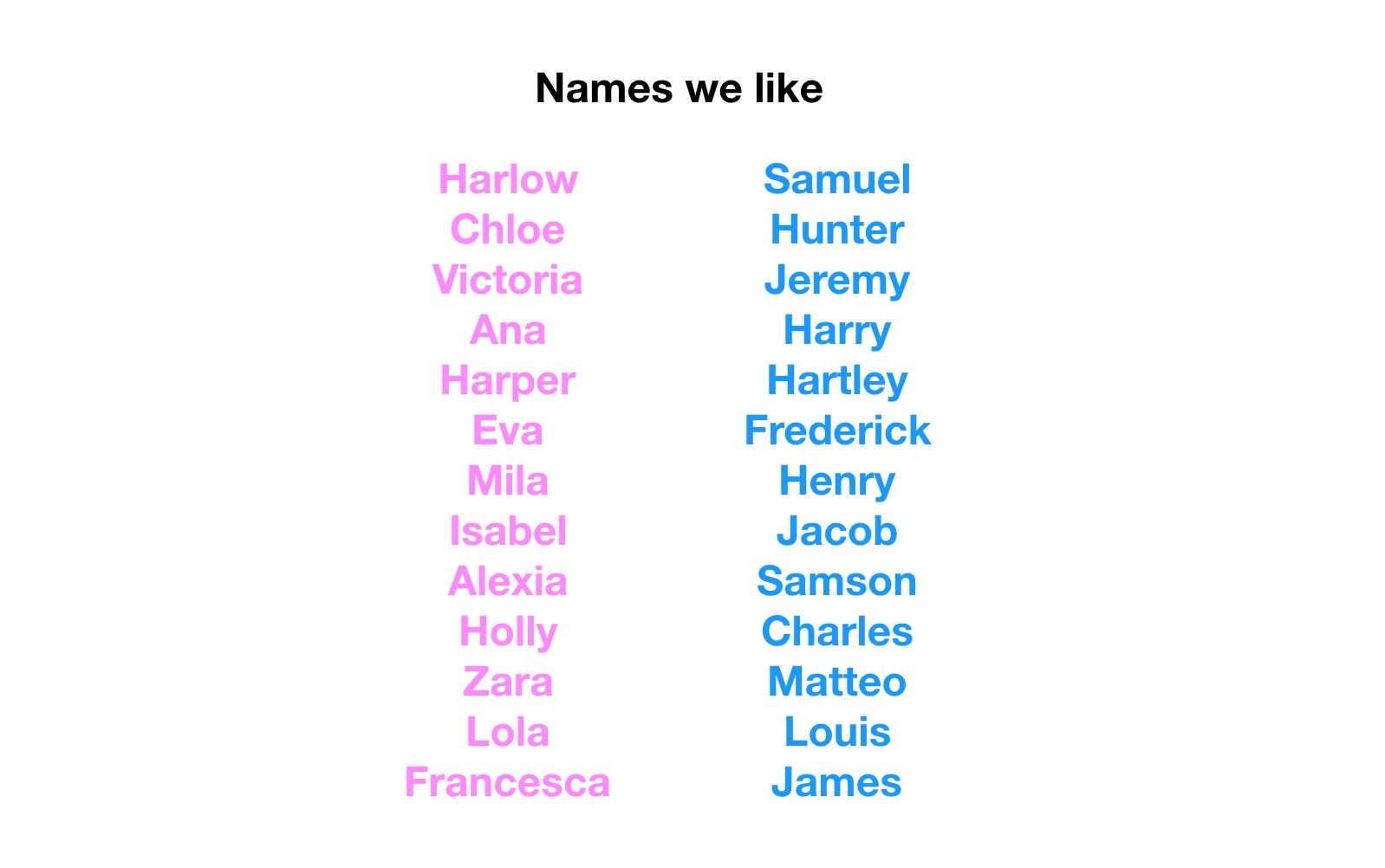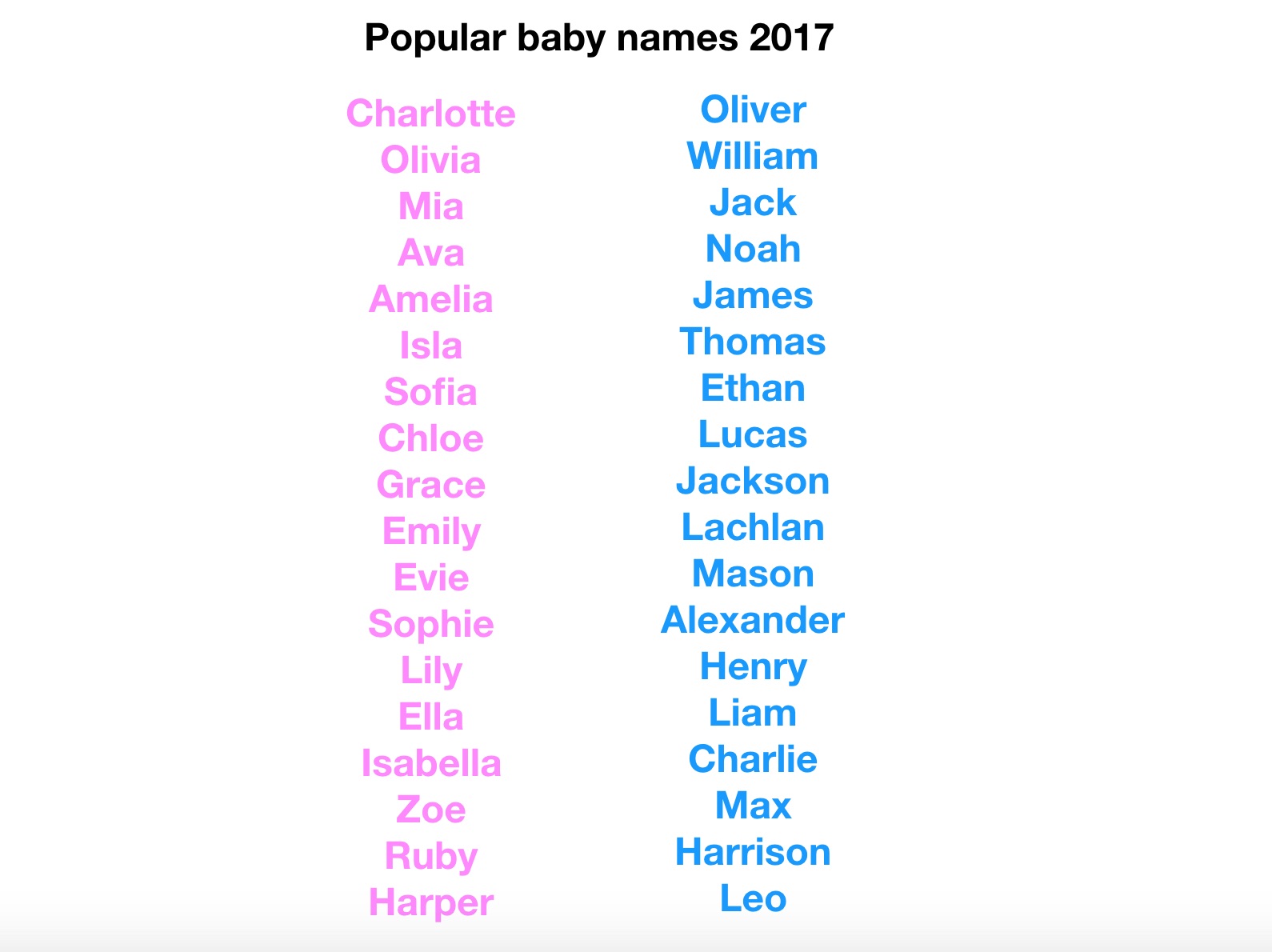 *popular list from Mccrindle