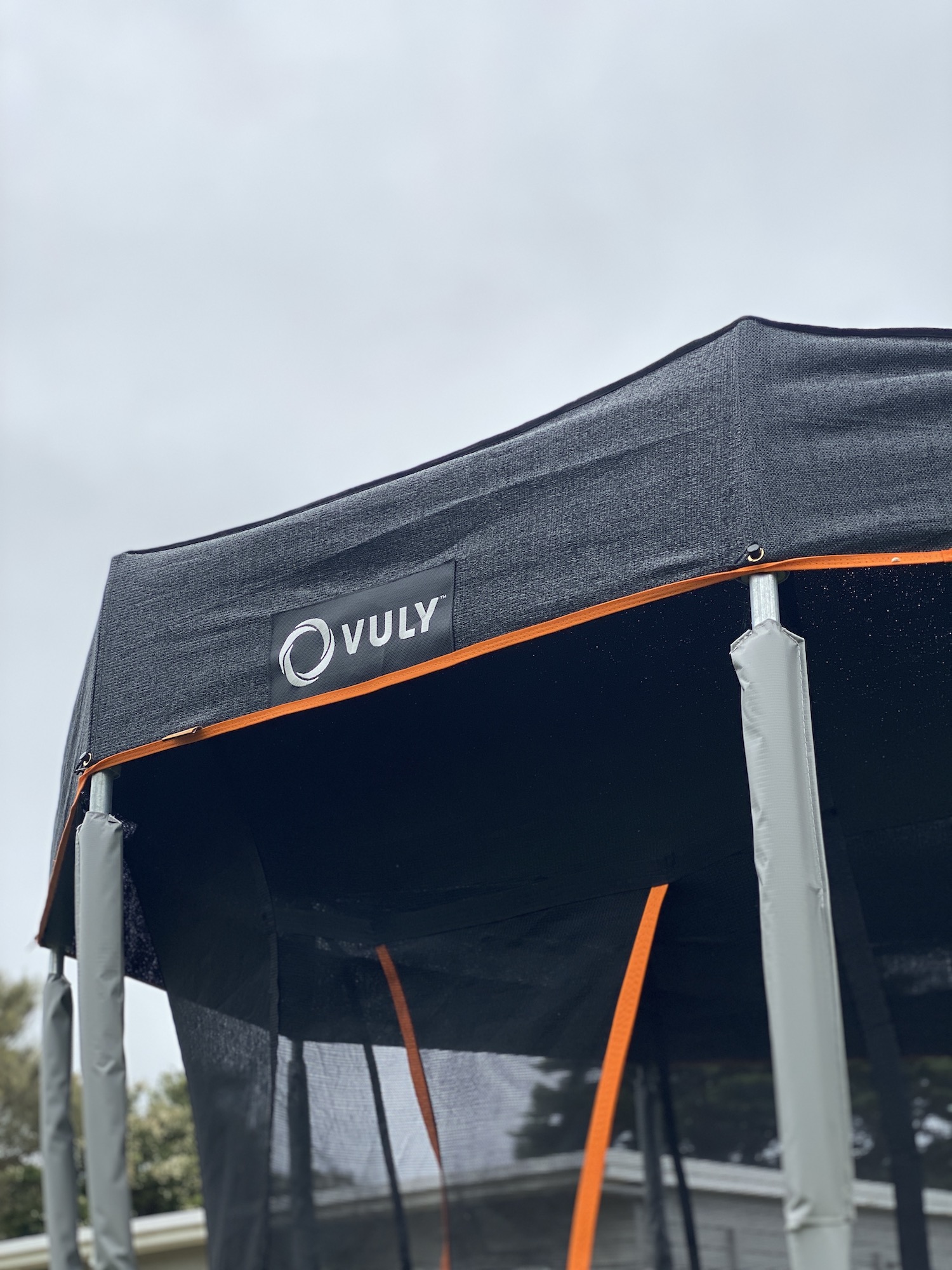 You might have noticed through following me on instagram through the summer holidays, that we spent a lot of time at the beach. We were lucky enough to buy our family a beach house, our very own little slice of heaven, that kinda needs a good ol' fashioned face-lift, but nothing a little bit of paint and some new tiles can't fix!
You know, it's funny, out of all the things I could get for a little coastal shack, the first thing on the agenda for me, was a trampoline for my three boys. My kids love trampoline time, and it came with perfect timing that I was approached by Vuly to see if I wanted to review their Vuly Trampoline LARGE ULTRA, and you clearly know my answer to that!
So, as an avid trampoline mum, with three busy boys, I thought I would break it down for you what I loved about introducing a Vuly into our family.
Straight up- the first thing was it was quite easy to install. The day it arrived, I had two friends over and the three of us were able to get it up and have the kids test it out within a few hours. Instructions were clear and it was all packaged up simply.
Next- I love the safety aspect that is plain to see, such as the no-gap netting. Now, I can vouch to say that two of my sons have had their fingers caught in loose mesh and have ended up in tears on multiple occasions. The tight weave that Vuly has, means it's impossible for any finger to get caught. Phew!
No more falling out! I have had two visitors at my home residence fall out of our trampoline. You can turn your back and all of a sudden the zipper is zipped open out falls a kid. With Vuly, the entry is self-closing and I call it a 'tunnel' to my youngest son, who initially was hesitant to squeeze through.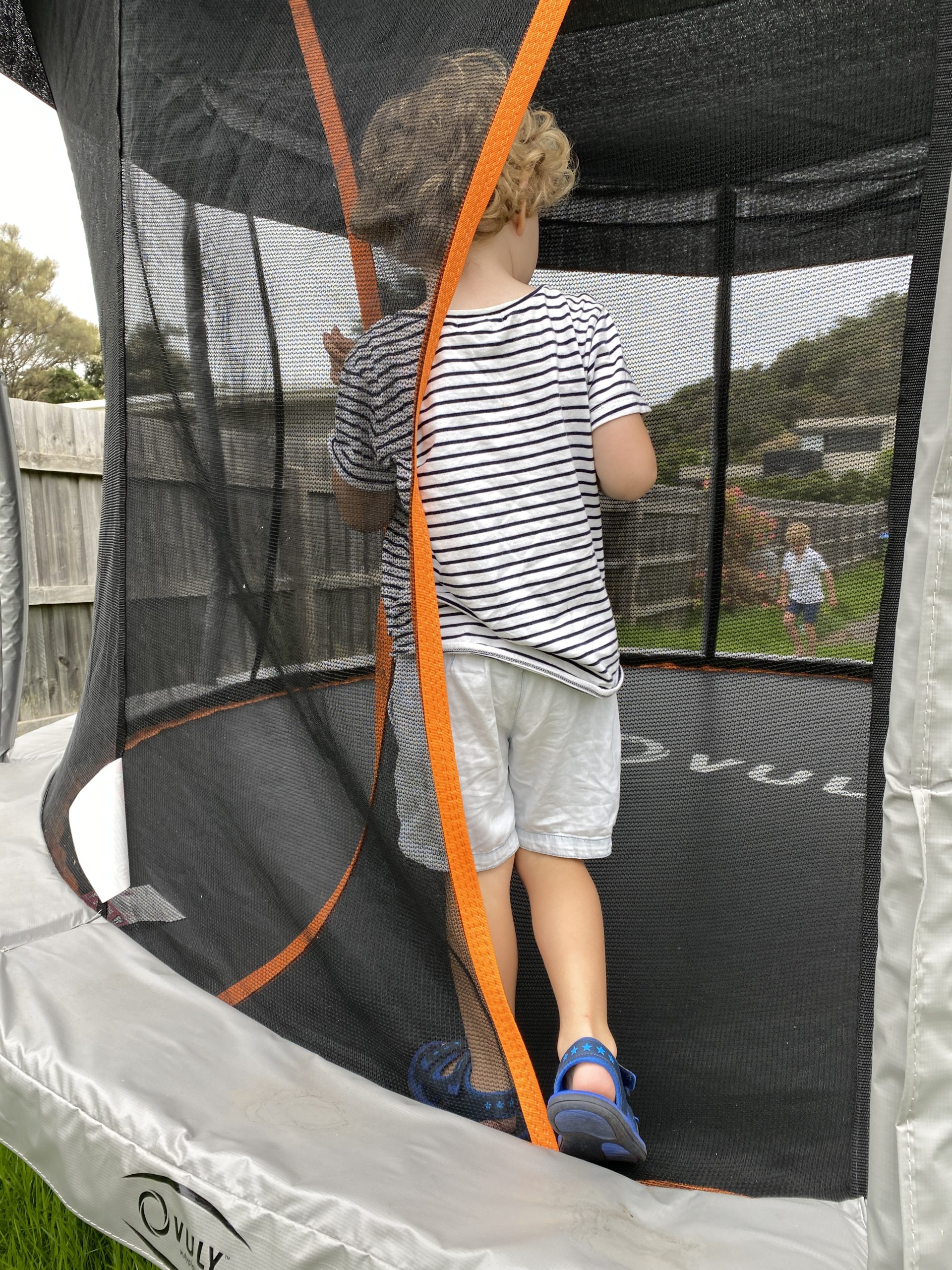 Soft landings only– When jumping you can only fall on only the jump mat or net – never the metal coils, frame or poles. Expect full protection with thick safety padding, with foam and long-lasting bisonyl that's secured directly to the springs by extra-strong PVC loops to keep springs far out of reach
Sun roof- I love the sun roof option, it is a great protection for little skin.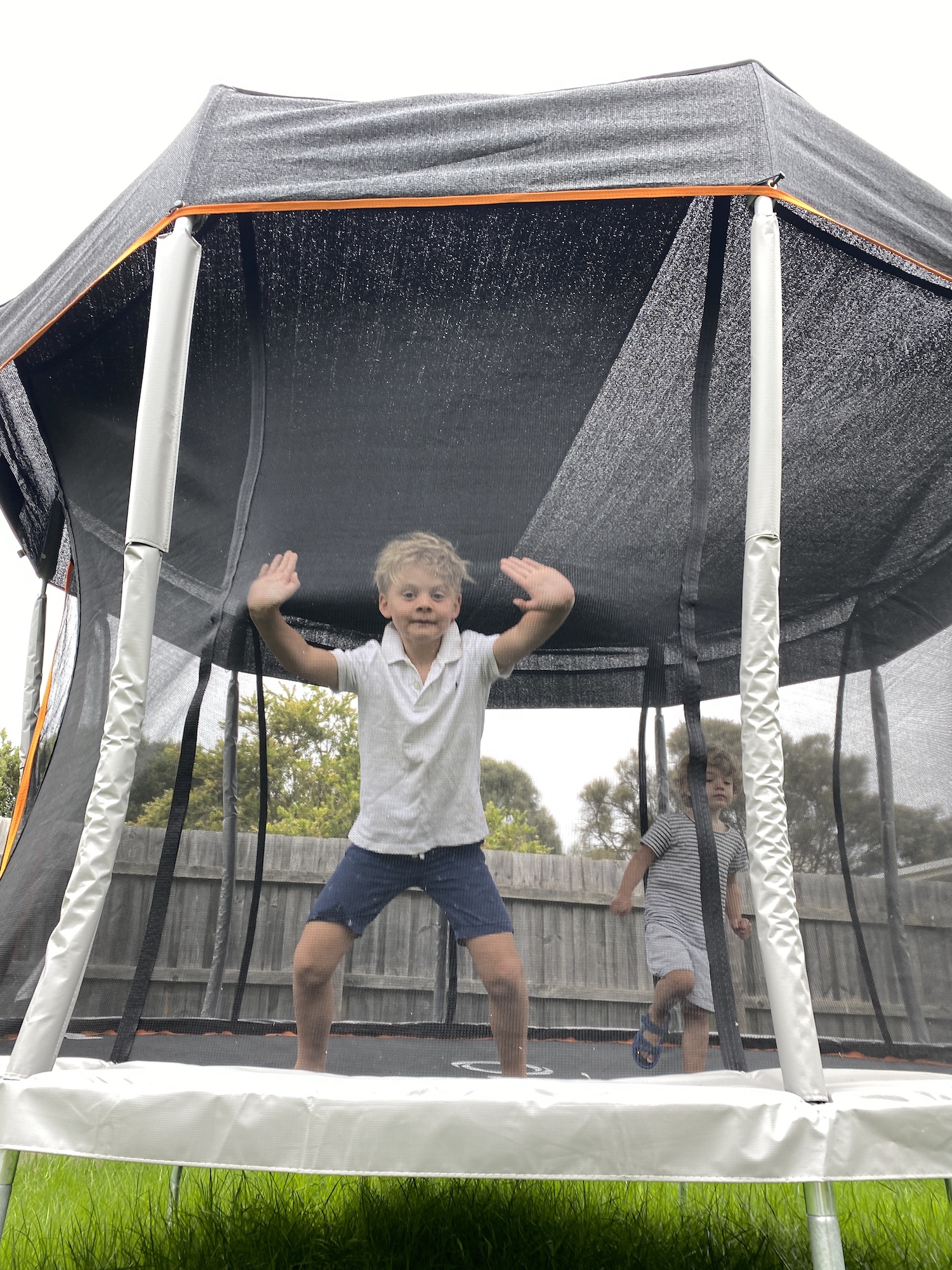 Strong build and rust defence– which is ideal for the trampoline being in a coastal location.
The big factor is price! Although this trampoline was gifted to me by Vuly, their price point is competitive and suit families of all kinds and budgets. My boys really love it, they are so lucky to the opportunity to have a Vuly and  make a heck of a lot more memories together playing on it (it's so cute hearing them play make believe on it!)
Just when you think you are sold! Let me tell you the types of things my kids do on the trampoline:
Jump
Wrestle
Play make believe
Take figurines on with them and play with them
Pretend to be superheroes
Have a picnic 
Take blankets on and pretend to camp
Play poison ball
Jump with balloons
Sing and practice dancing
Relax in fresh air
And lastly, the add ons- I haven't grabbed any ad on's yet, but there is a lot to choose from, like a ladder or basketball ring which also make for bday or Christmas gift ideas when you can't think of what to get your children!
Our Vuly trampoline is here to stay and they also have a great range of other outdoor products like balance bikes and beach wagons you can check out!