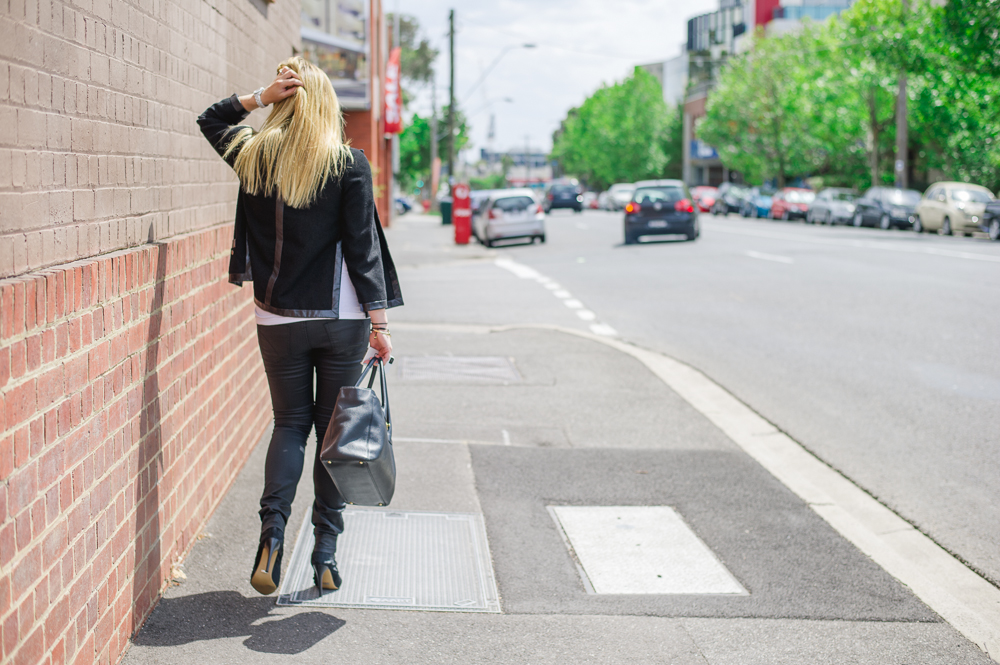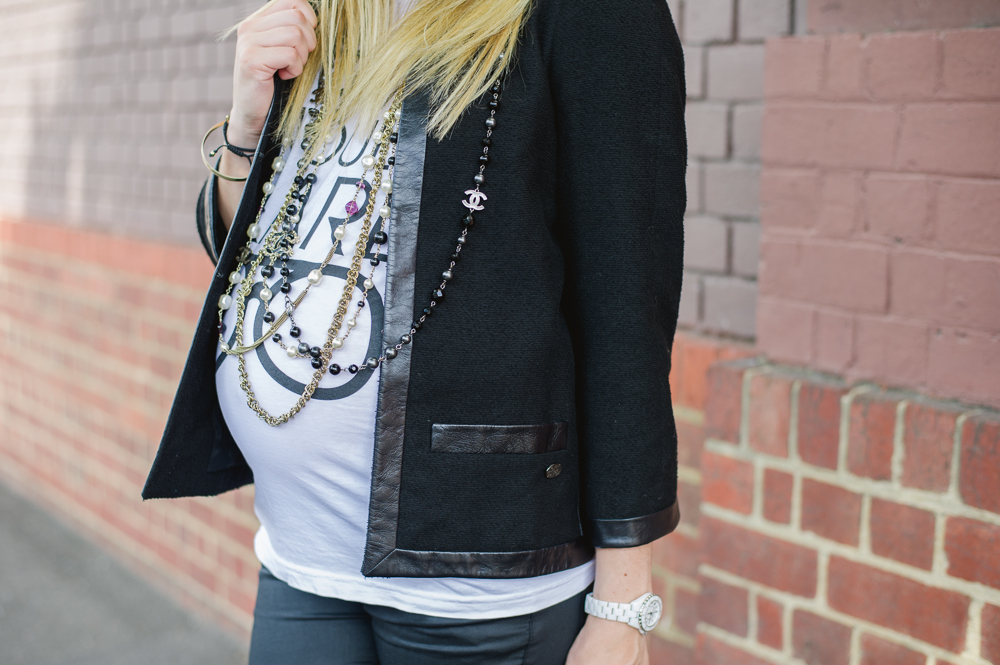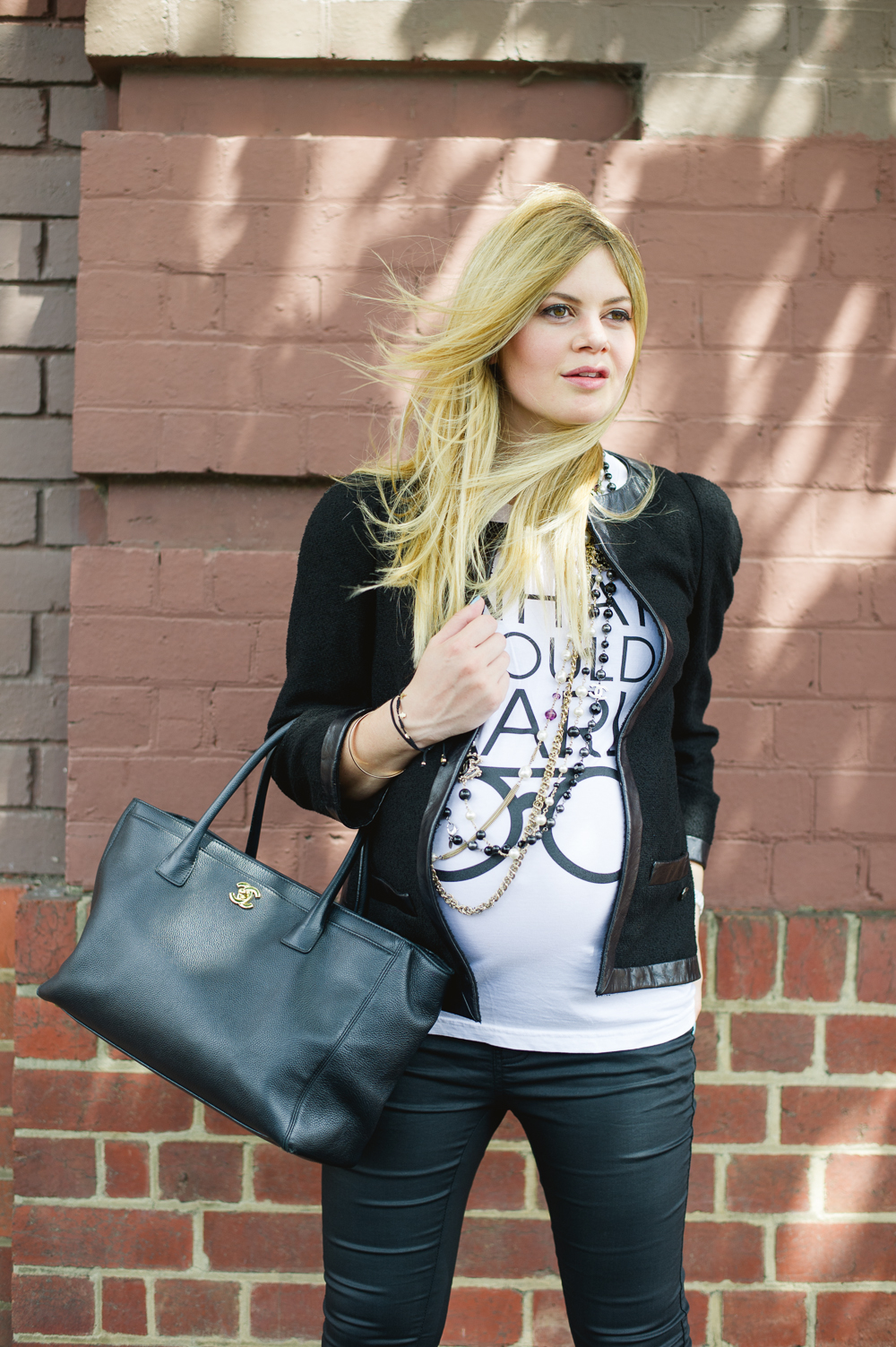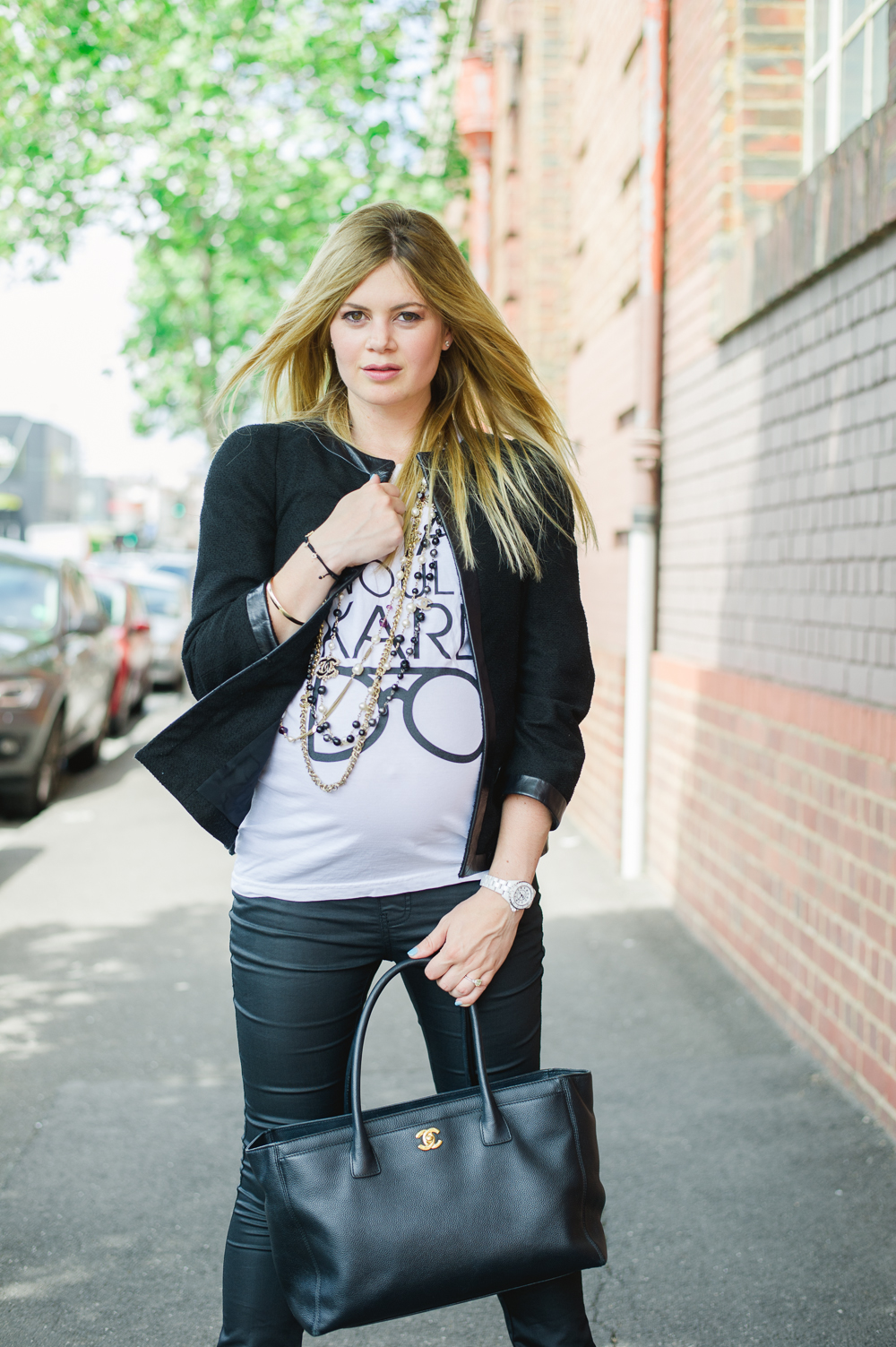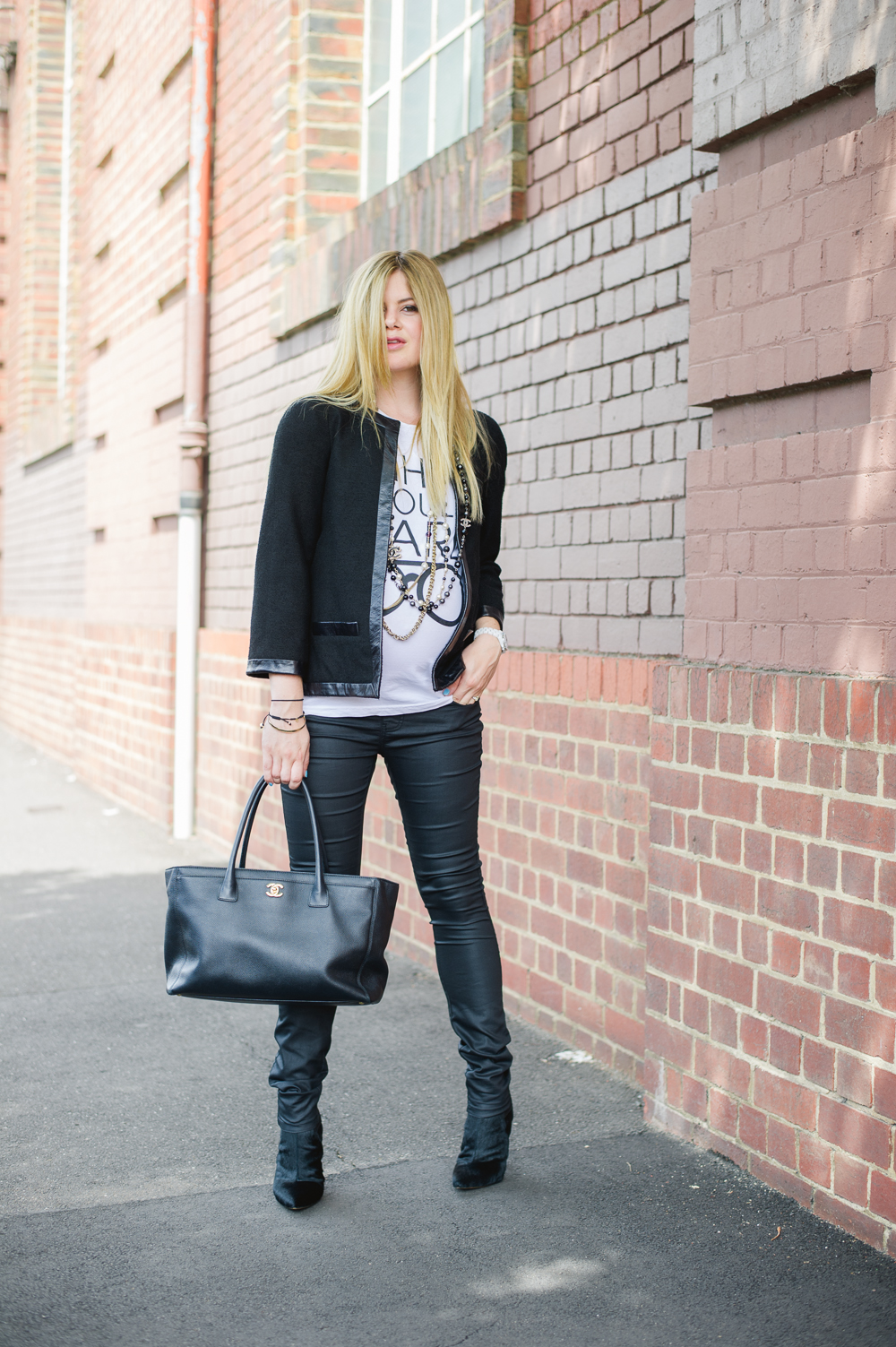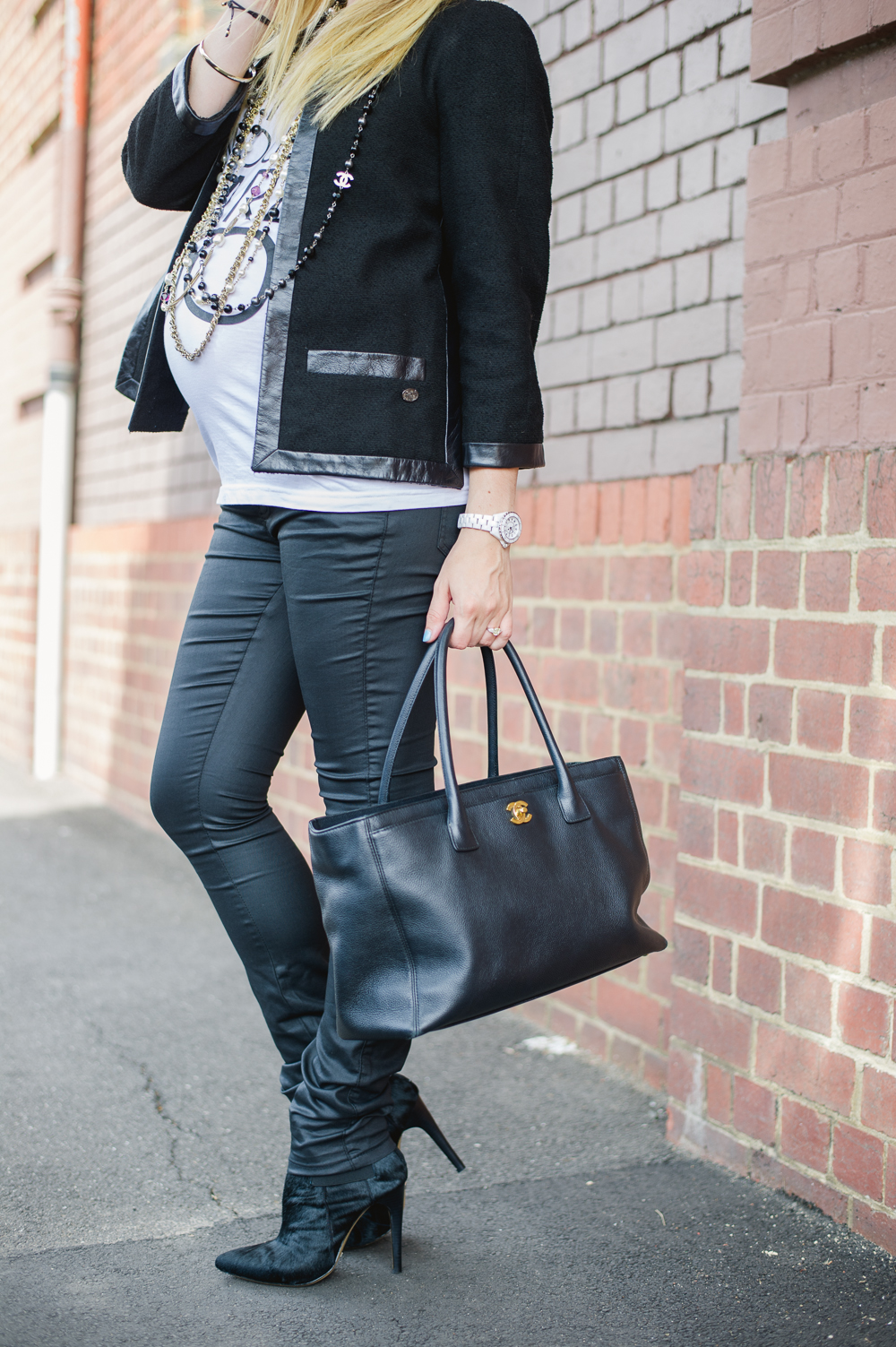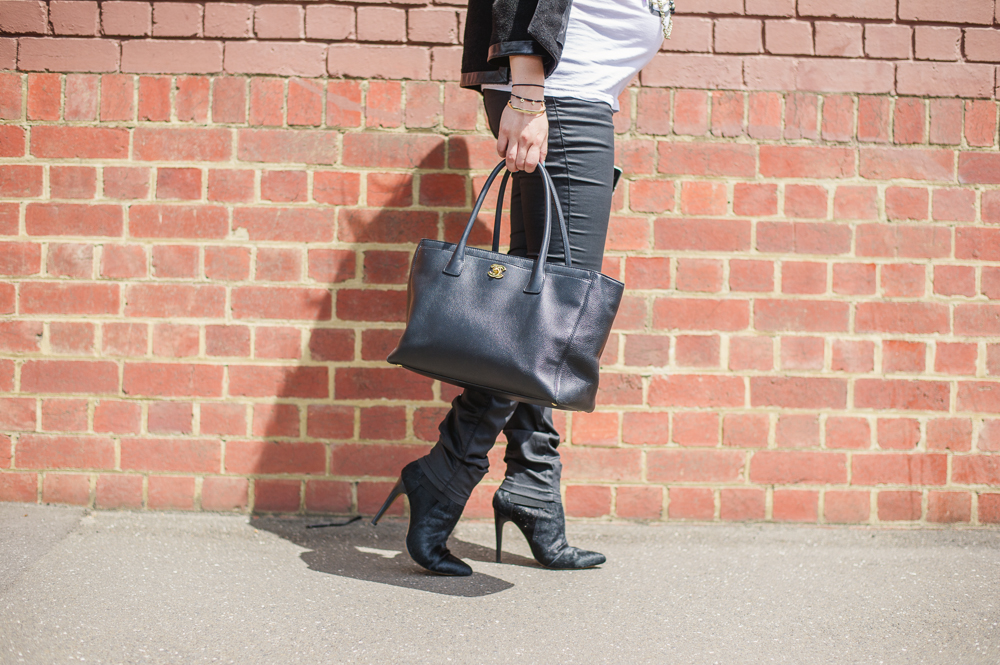 Too busy, way too busy and a huge week next week I think its time to sloooowwwwww doooowwwwnnnn. I remember stilling on the couch all day with the last pregnancy, this time I am so much work to do, a toddler to chase after, a blog to blog on, events to attend and dinner to cook it didn't really hit me until yesterday that I had better get some rest now before I am a walking zombie!
Hope you don't mind if I keep this short and sweet and just give you some pretty pictures to look at I have to wake a child who won't sleep later tonight and answer a hundred emails!  Be sure to keep up with me next week in 'real time' on INSTAGRAM its Melbourne's fashion week VAMFF!
Oh, just quickly- this is my new CHANEL jacket!
Jacket, Bag and Necklaces: Chanel, Tshirt: What would Karl do? (buy in the WWKD Tshirt tab above) Jeans: ASOS Maternity (buy here), Shoes: Alias Mae
Photographer: Karen Woo @ Fashion Photography Melbourne