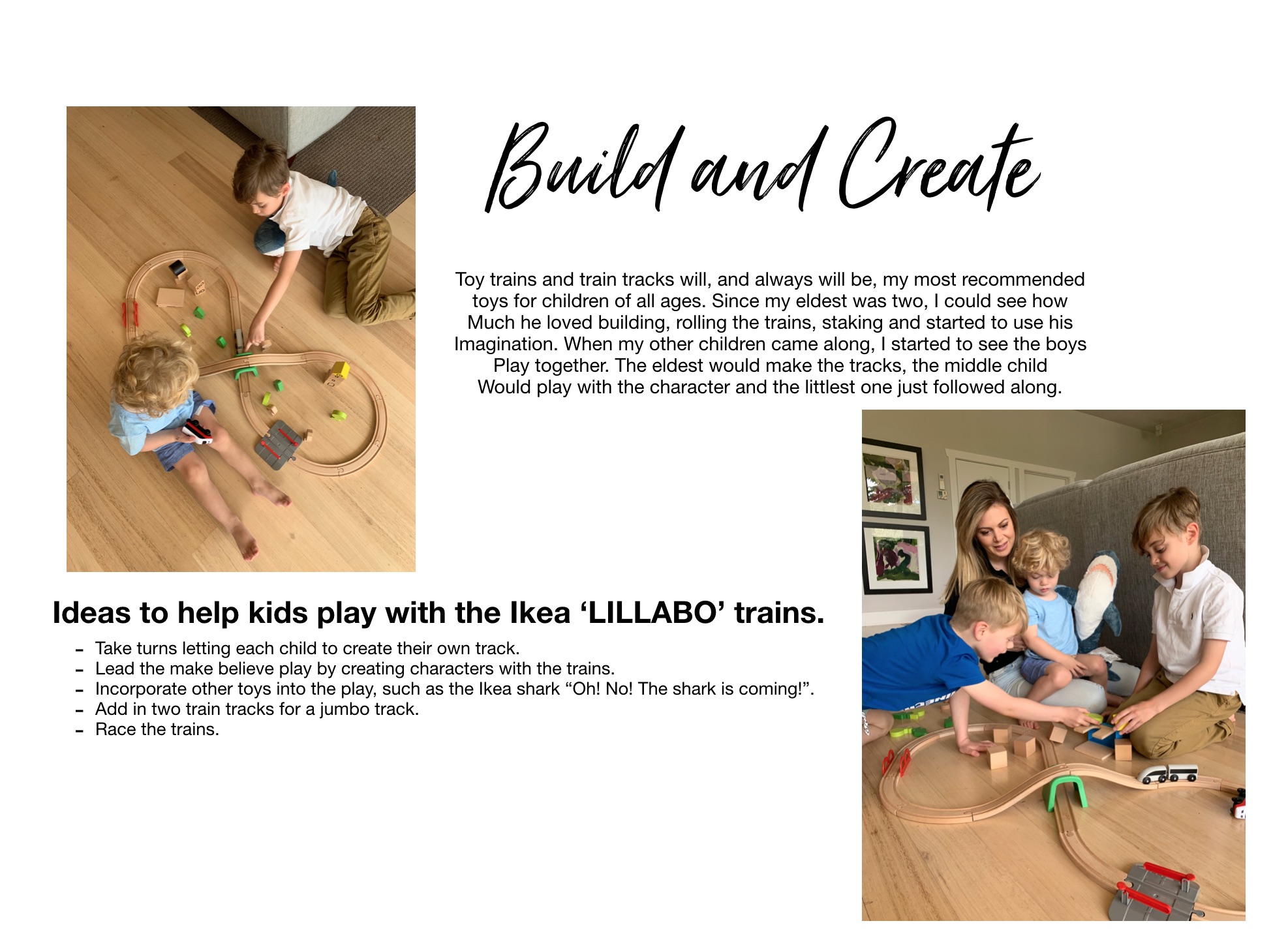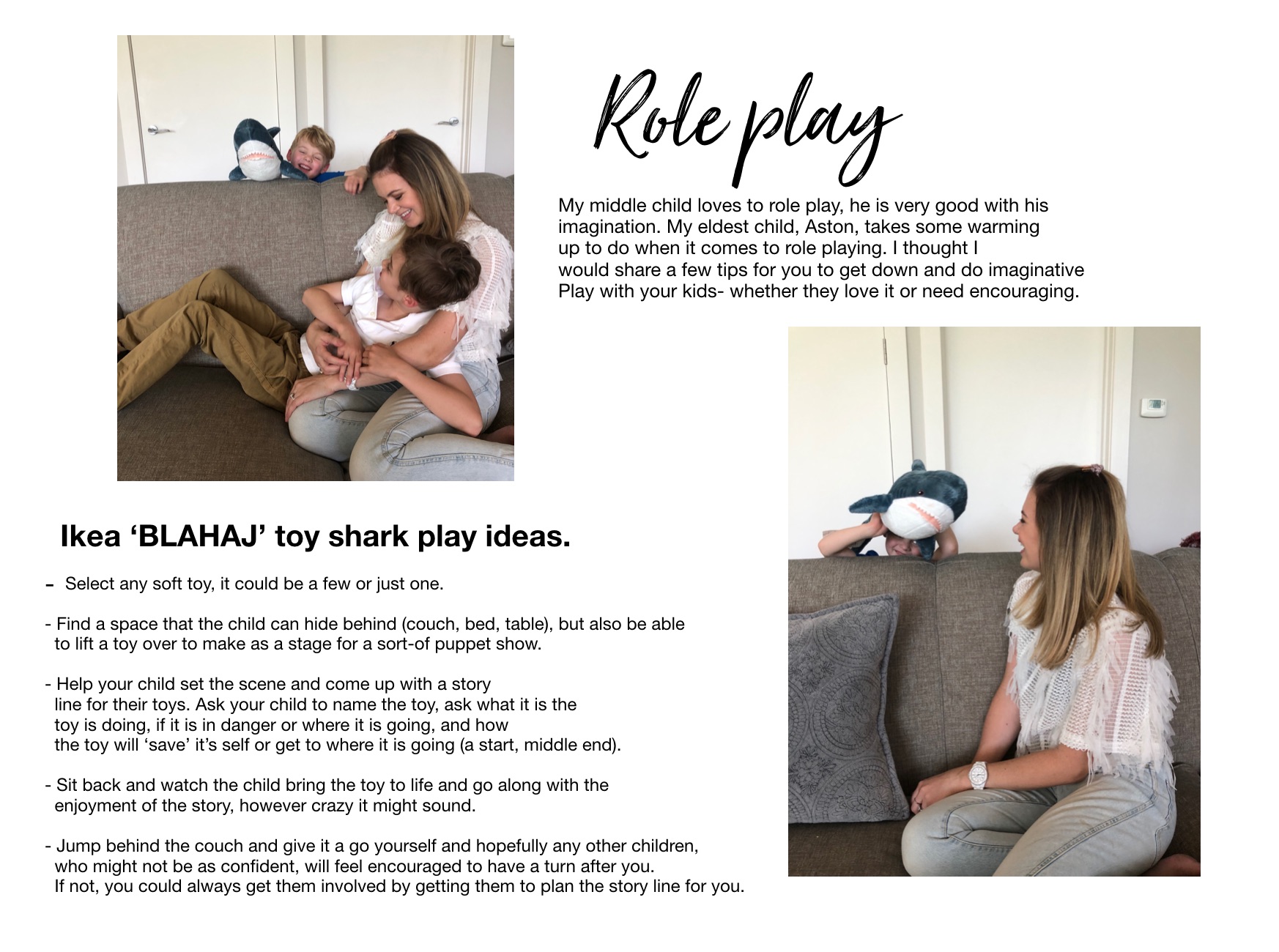 The IKEA 'Time to Play' report recommends that children should be spending at least three hours a day engaged in offline play. Sometimes this can be hard to 'break the screen-zombies' but with a little encouragement, kids will start to forget about their screens and not want to stop their re-connection with imaginative play.
Home is the most important playground in the world, it is a safe, familiar and endless place for children to be themselves and build skills that they will use later on in life, learning everything from the ones who love them the most. I have personally found that sometimes it is easier for me to give the kids their screen time, so I can get things done without distraction, but I always regret that move, as those 'screen zombies' truly shine and take over my cute little boys' bodies and turn them into actual crazy zombies! Bottom line, screens are great but for me, really, never a good idea.
Recently, I have set up 'play areas' around the house, using blocks, train tracks, soft toys etc to make play time fun again and to get them to re-connect with their actual toys and imagination. With a little encouragement if needed (but not often) the boys get lost in their toys and their creative play and unlike screen time zombies, they become goodie and baddie characters of all types and unlike screens, they can control their play and pause their real life game and come back to their play area after any break.
I have to tell you, if you don't have a train set, this IKEA set is $24.99!!! and my kids haven't stopped playing with it since we got it- no lie! The cute little shark is loved by all three boys and I really need to get two more as they are currently taking turns with sleeping with it.
I listed a few ideas to get playing with your kids using the train set and the shark, another idea for the shark play is to hide the shark and let the kids try and find it around the house- hide and seek! IKEA has an in-store activity called SHARK TRAIL, a fun treasure hunt in which BLAHAJ, the limited edition baby shark is hidden all around the store with maps and clues for children to find them.
Other activities include a soft-toy drawing competition, MALA studios, a creative space where kids and parents co-create with IKEA using products from the MALA range and reusing IKEA flat-pack packaging.
More info can be found www.ikea.com.au/timetoplay