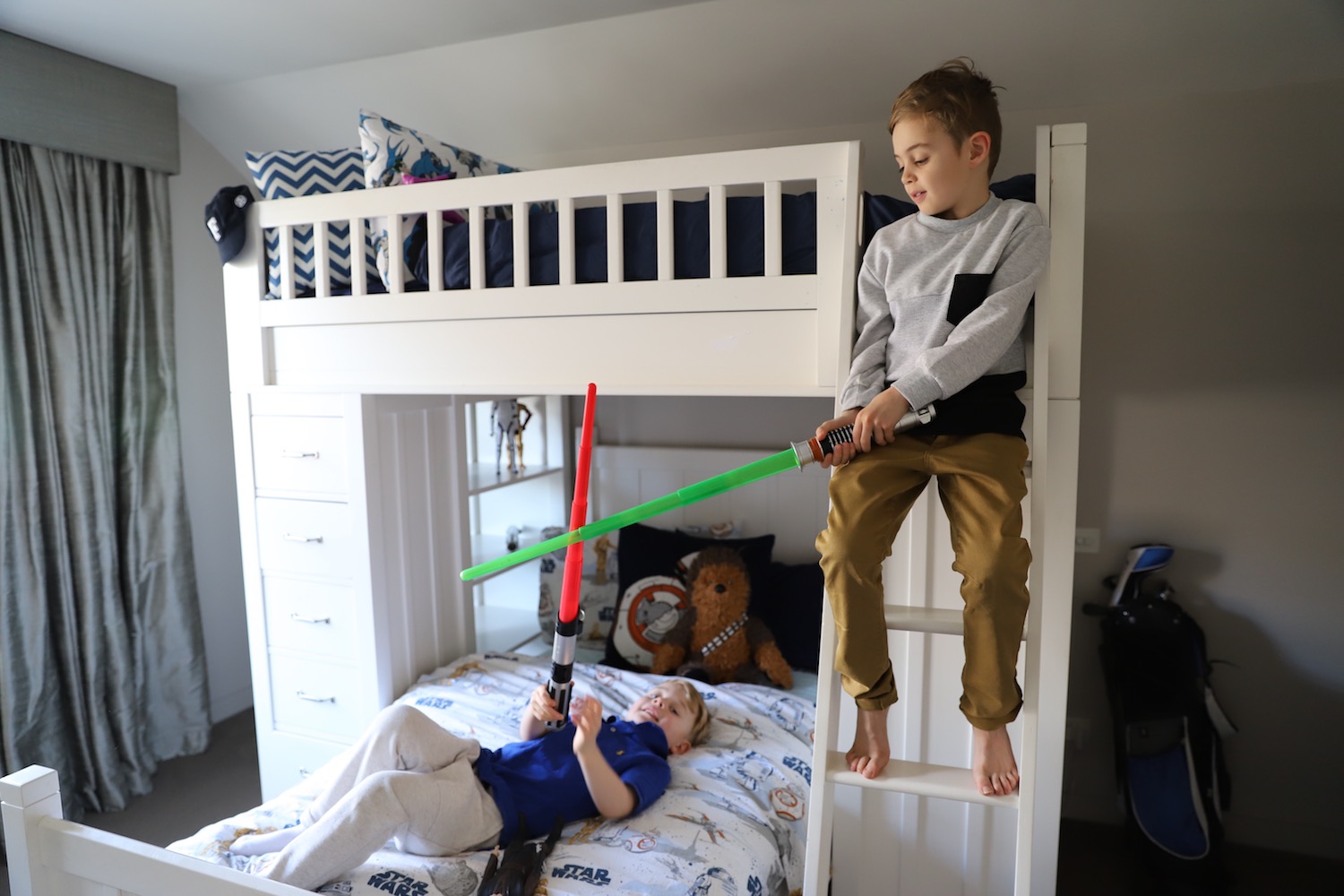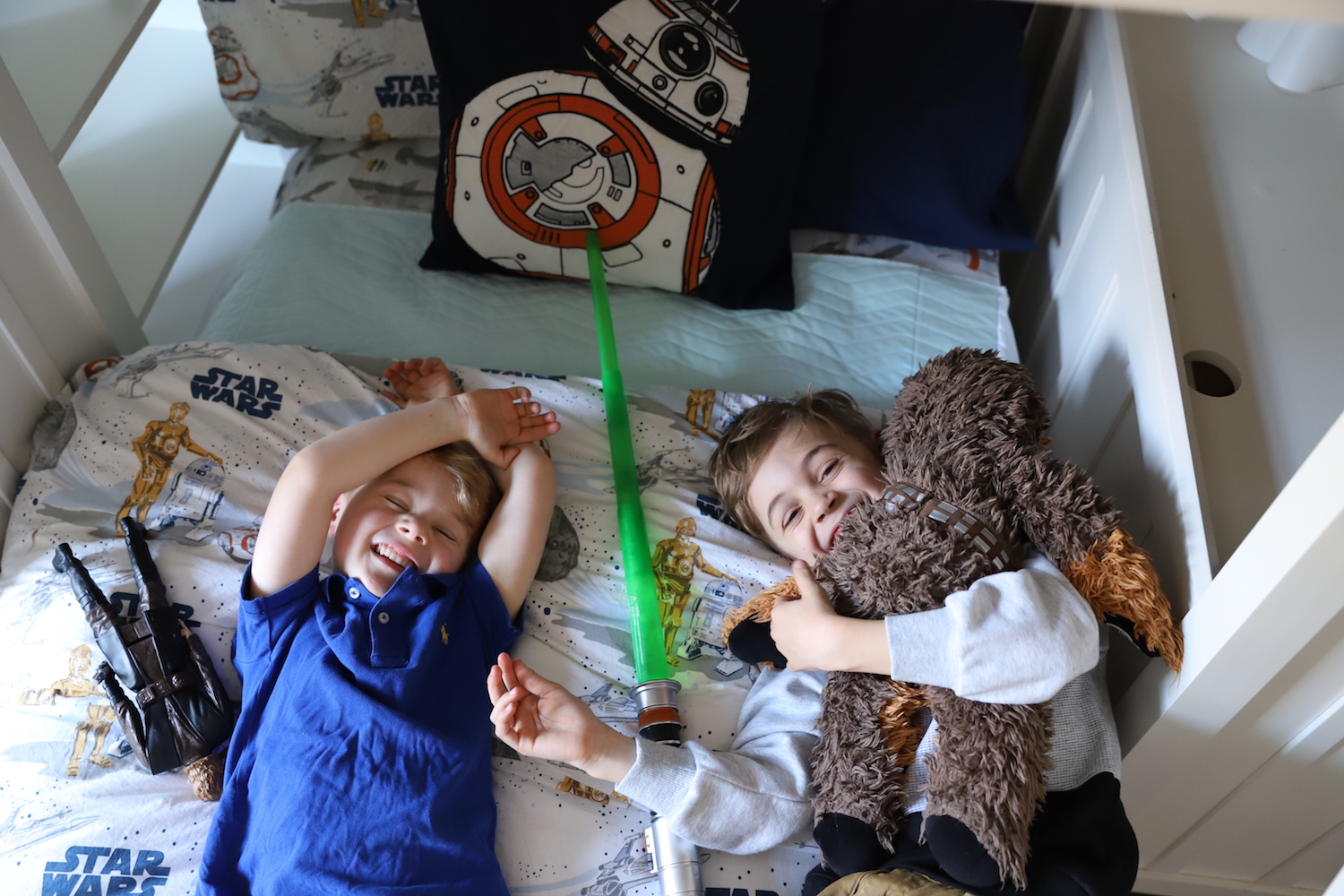 One of the biggest things I have been asked through my years as a blogger and mum of three that I have actually never addressed has been… dan dan daaaaa… bet wetting.
You see, toilet training for day time has never been a real issue for us for our first two boys. Here is a little recap:
We start by going to the shops and buying the cool and fun underwear with characters on it that they get to choose.
For Aston, he trained better with a potty and when he gradually got the hang of it, we then moved to the toilet. I got him to draw a picture of something he liked and we blue tacked it to the wall behind the toilet and called it 'his toilet'. Eventually from sitting on the toilet to 'wee' we then had to train him to stand up. We also always trained the 'poo' to be on the toilet from the start.
For Will, my second son, he preferred training straight in the toilet and even better- standing up. He would see that that is how his big brother did it so it came naturally. Occasionally, he enjoyed weeing on a tree or grass outside, which I really didn't mind as long as it was at our home.
I would first start to train the child from the morning, so they would put the new underwear on, every twenty minutes or so, I would get them to sit on the potty or toilet (sit or stand for toilet) and try to wee. Most of the time they wouldn't need to go and then they would have an accident in their undies. Again, every 20 minutes I would send them to the toilet to try until eventually, they would do it (no matter how big or small) and they would get a little treat. Over time, you will see a pattern than around every hour-hour and half or more, they would need to go to the toilet in a pattern, that way you can predict when they should try next.
For some kids, having a whole day dry could take days, weeks, a month, but rest assured that it does take time and when they get the hang of it, yes, they will have accidents but before you can blink, they will be four or five and you would forget how to toilet train and have to google this blog post again.
Now… as for night time training, I have to be so honest with you. My boys are late developers on this and I think it is hereditary as my husband told me that when he was little he never wanted to go to sleep overs because he still wet the bed!
Can I tell you, the washing, the changing of sheets at night, pull-ups, the sleeping on towels, the disposable bed mats, everything we tried and nothing really made him stop, it was just a matter of time and when he personally was ready.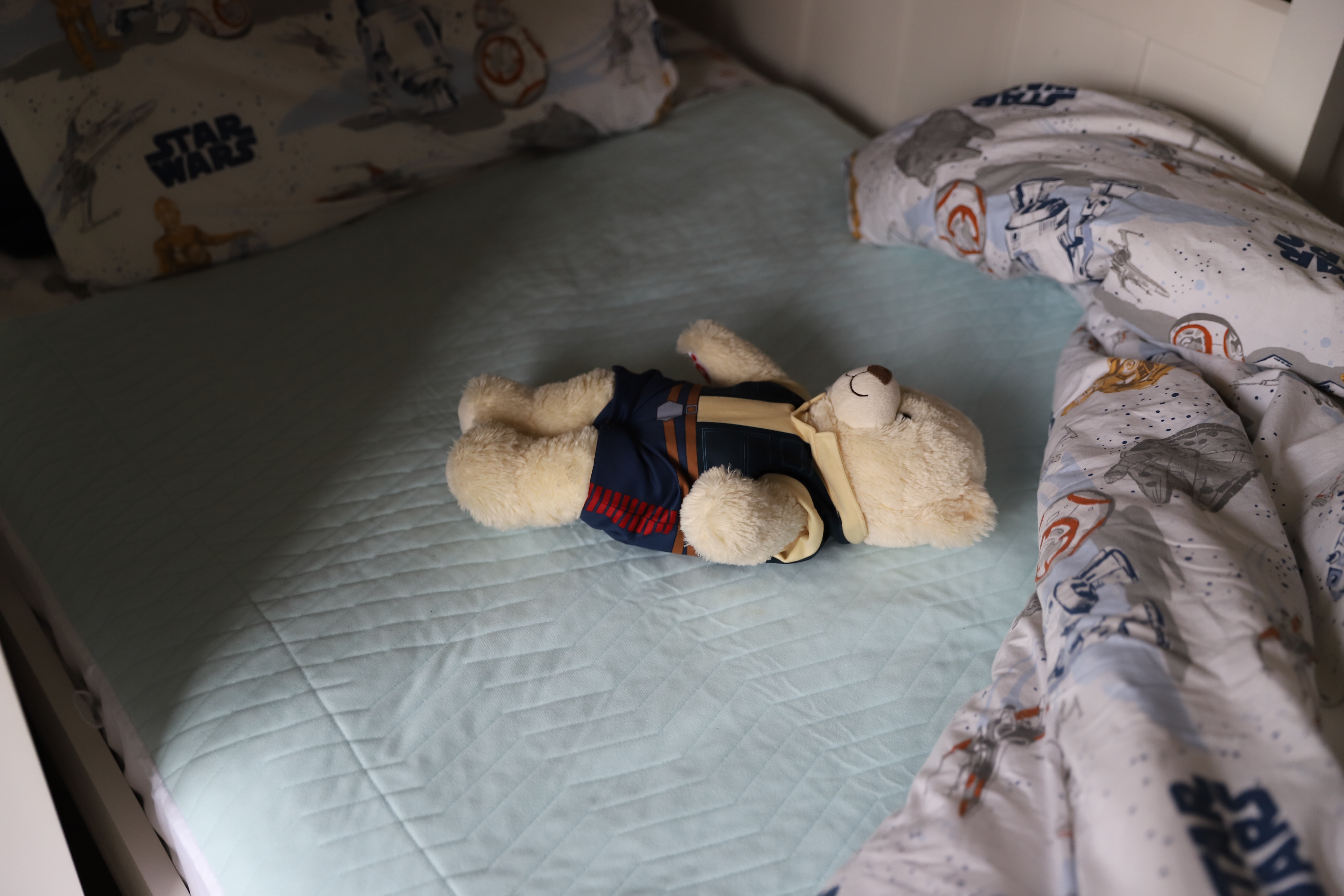 I now have a LITTLE BOSS BED PAD for both of my boys on their beds (now we are really night training Will) These bed pads are Designed for night time accidents, that seem to happen after ten days of dry and then out of the blue when you think he has the hang of it, its seven days wet! Agh! These are premium Australian made bed pads that provide waterproof protection by Staydry for the child's bed all night. The owner, Pauline is a mum of 2 boys and has tried & tested these at home; she understands toilet training can be tricky and that we all want to avoid the endless hours of washing dirty sheets!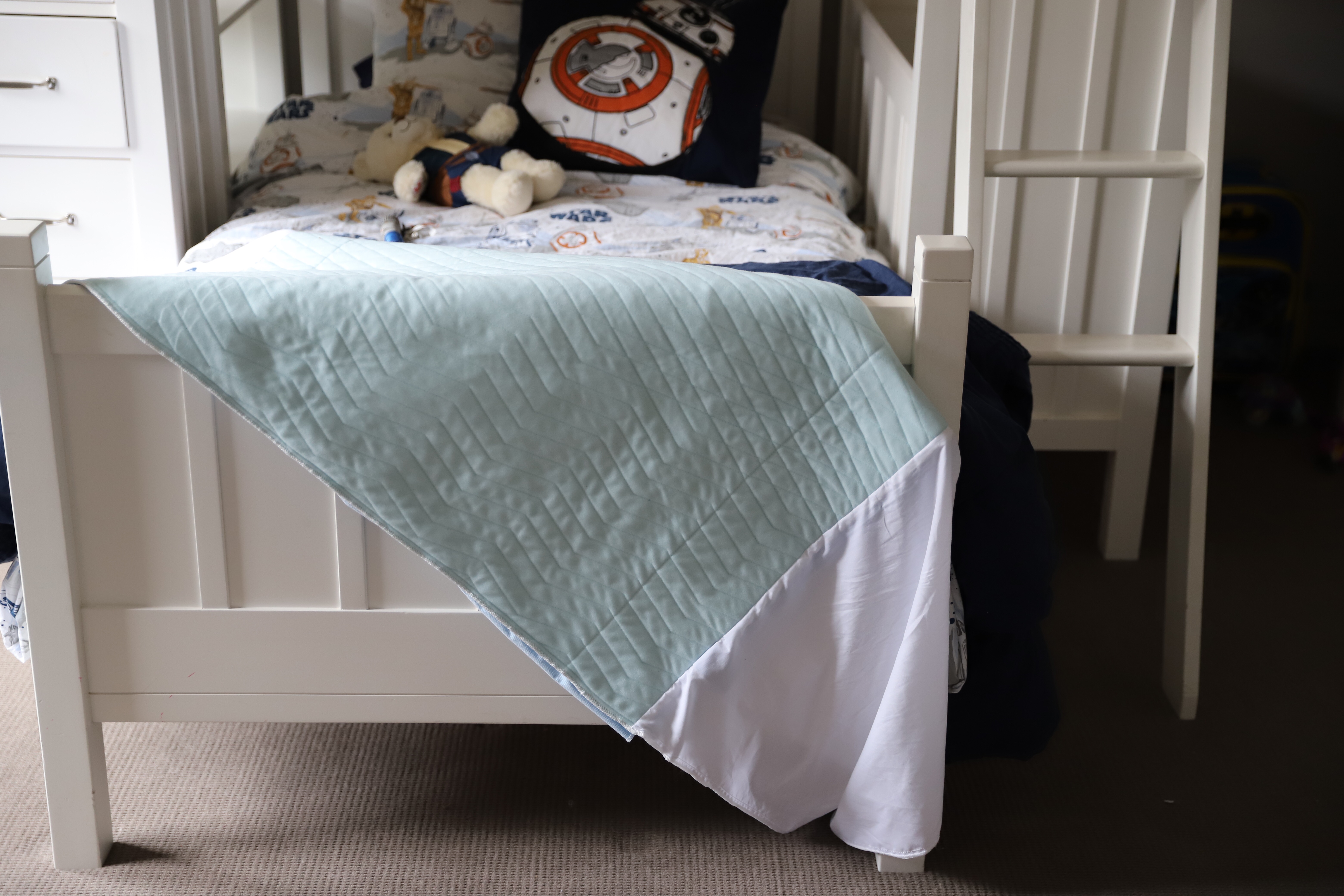 Place on top of the flat sheet and the child will sleep comfortably on top of it. We have taken the stress out of toilet training through the night and feel assured that our gorgeous bedding is protected/I am not washing sheets daily. These pads come in single size to queen. SHOP IT HERE
Features:
wings that tuck in under the mattress for those wriggling kids
retains a large amount of fluid (2500mls) over night
lightweight, machine washable and easy to dry
A couple of night time training tips from me:
Stop large water or fluid consumption just a couple hours before bed.
Send the child to the toilet right before bed.
Be patient, they won't be wetting the bed as teenagers!
Love to hear any tips you have for night training or potty for when Freddie is ready!