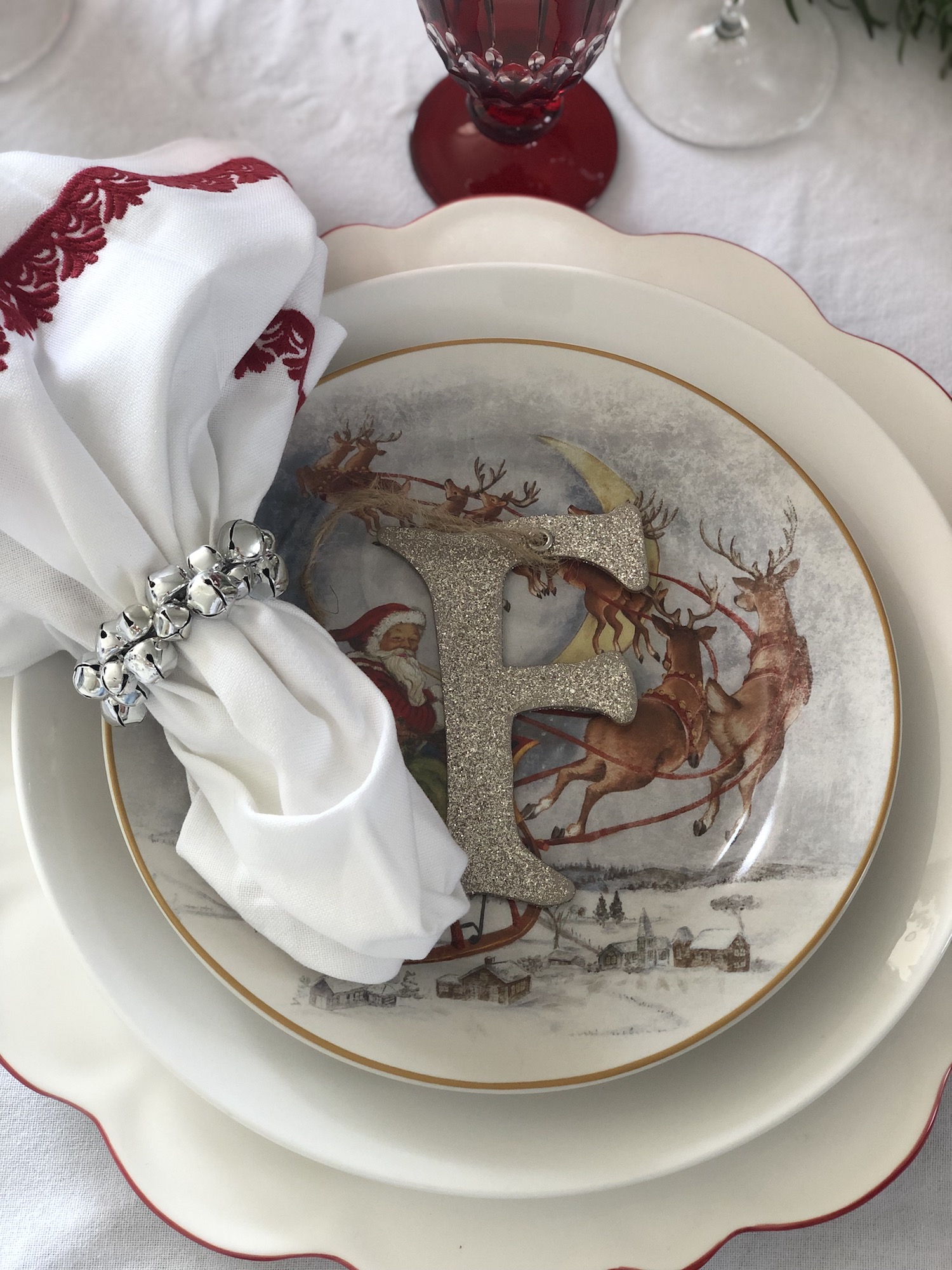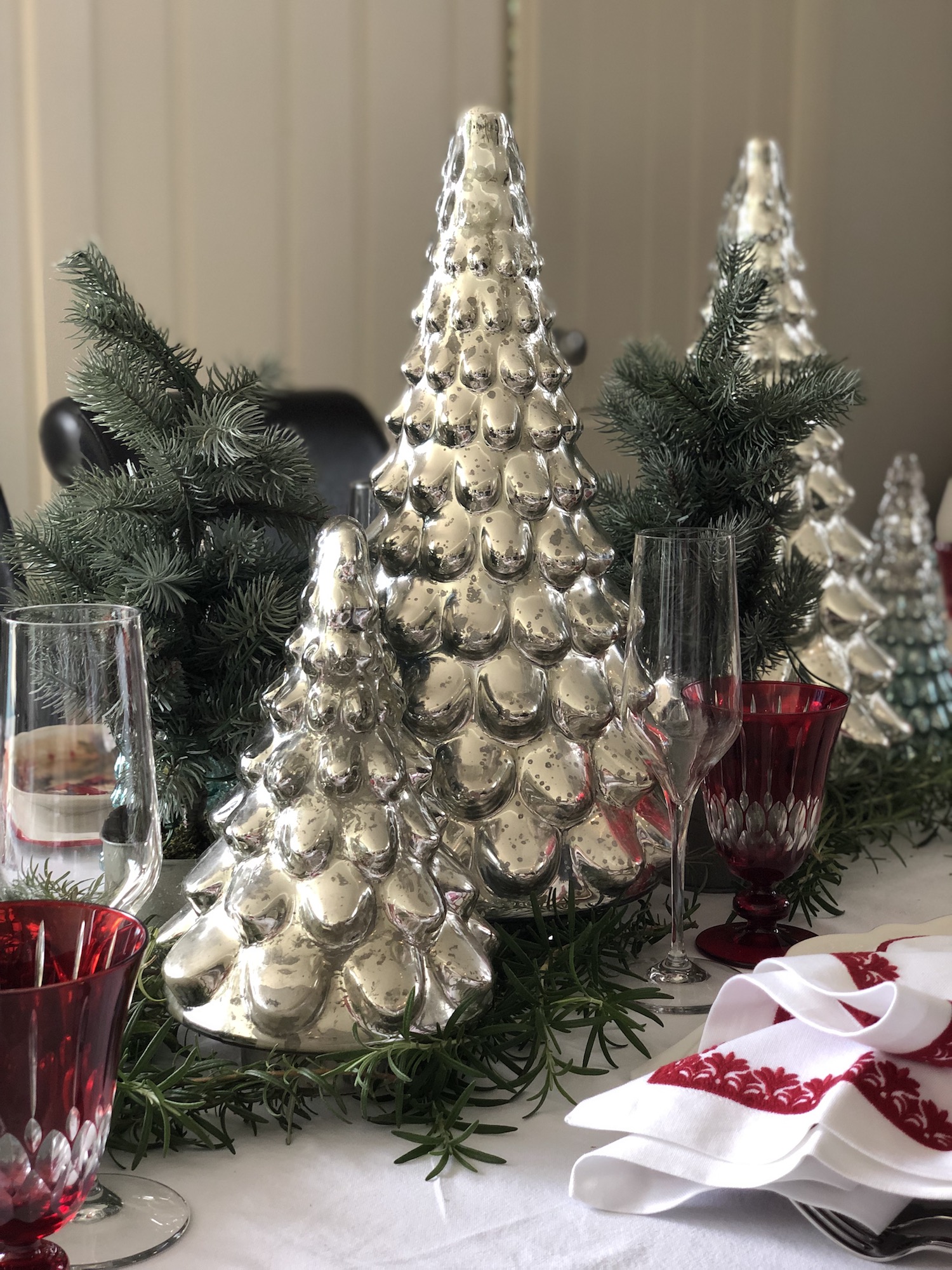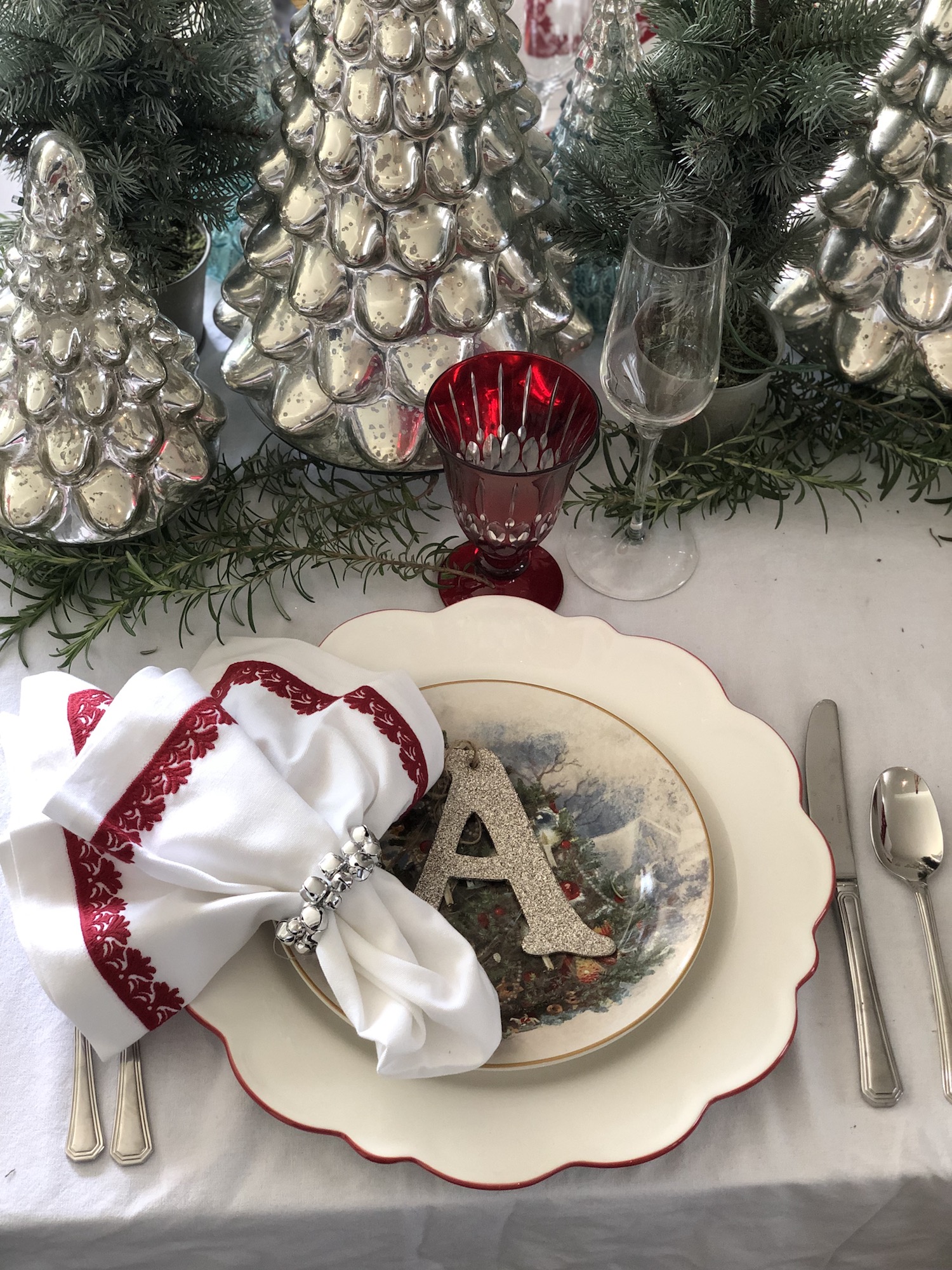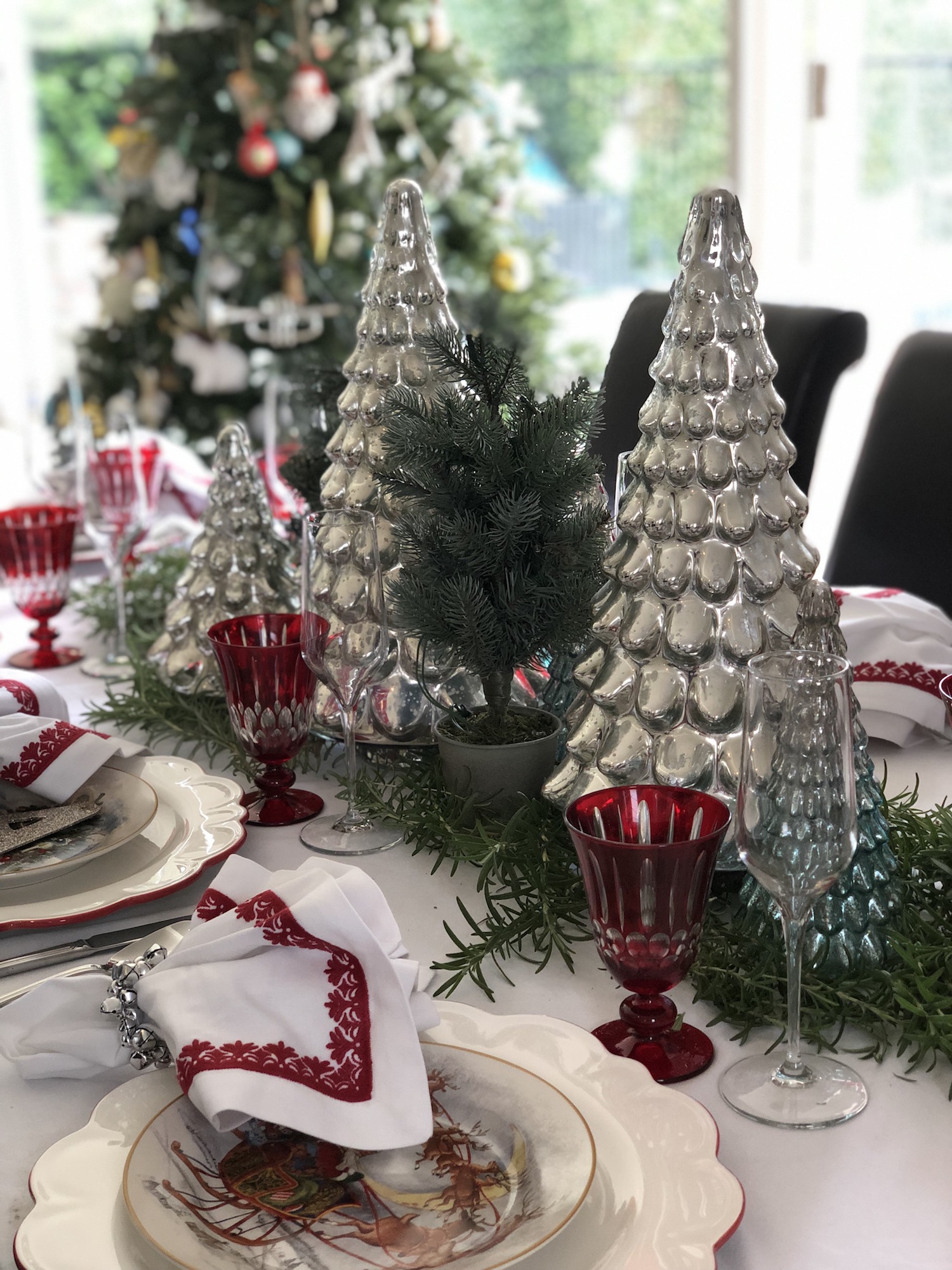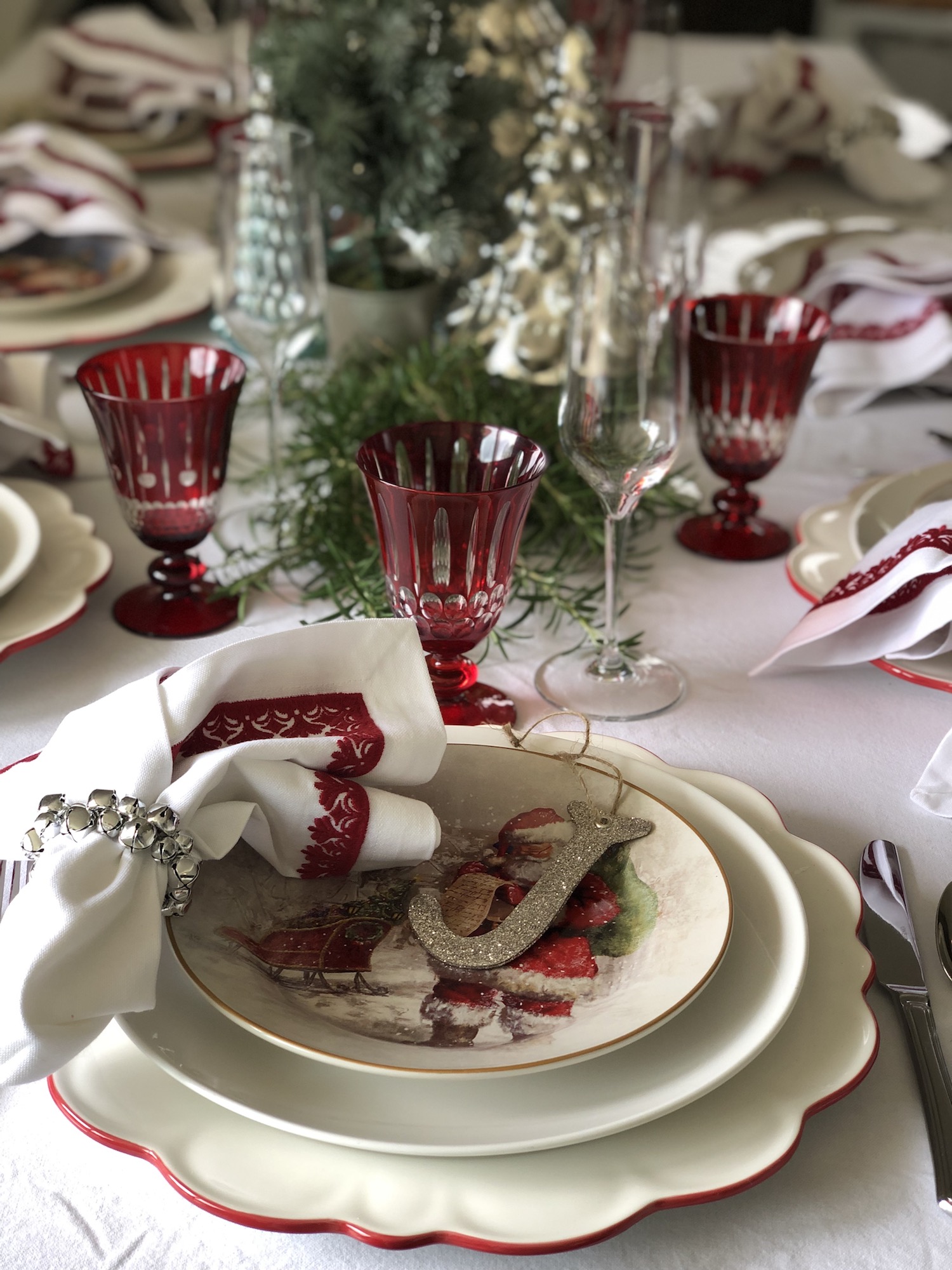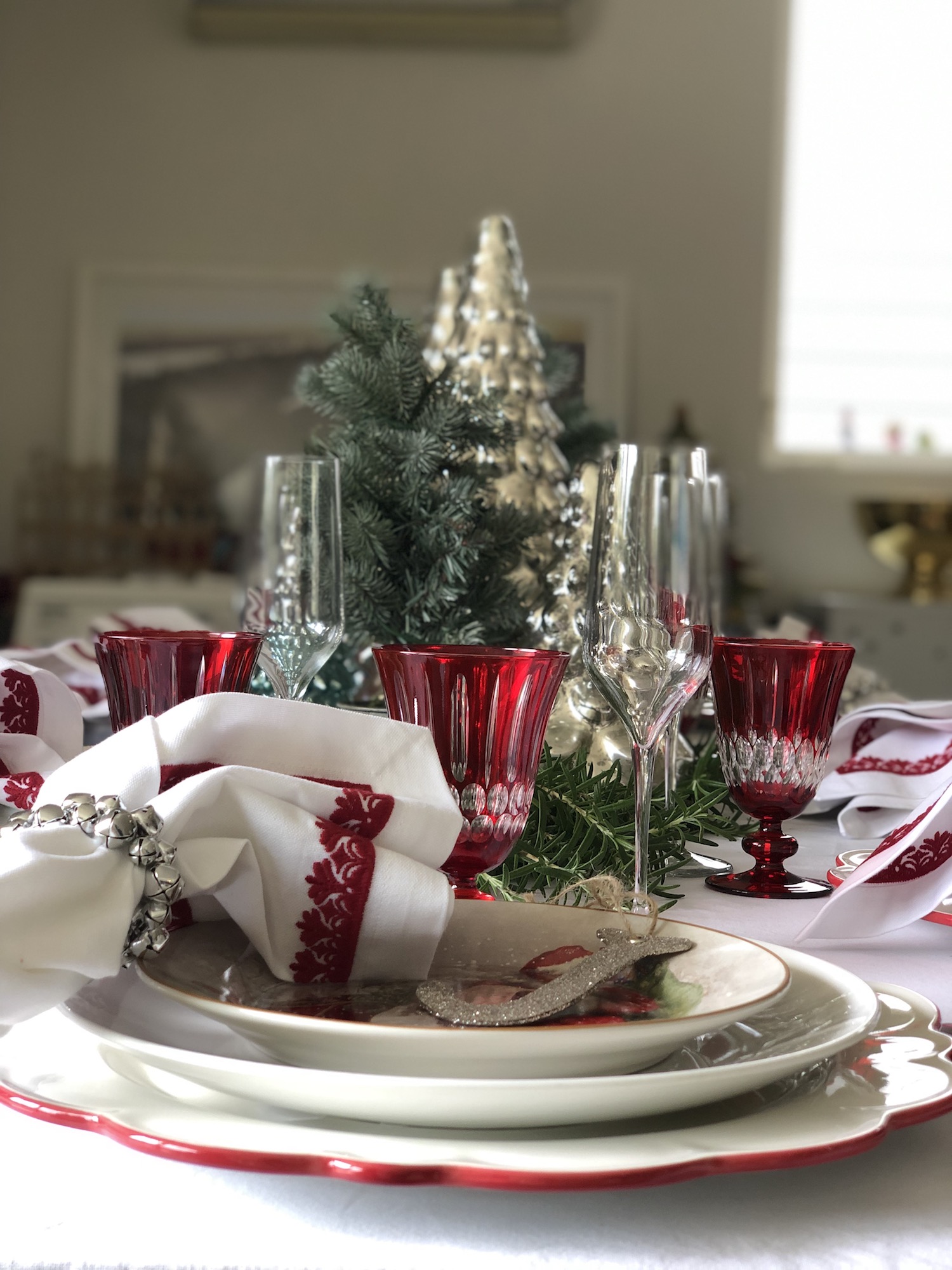 So here she is, my beautiful Christmas table setting, which we will dine at on Christmas Eve. I mentioned in the previous post that I have always wanted to make an effort into my Christmas table and after my renovation is complete, I hope to have all the bits an pieces to make the most spectacular table.
Here I have used a mix of Pottery Barn and Williams-Sonoma tableware and hints of my existing items that I had, but I would love to replace those (cutlery and champagne glasses) with what Williams-Sonoma might release next Christmas.
The large tree centre pieces I had from last year and they still have them available at Pottery Barn, I just added in a few new little trees and fresh rosemary from my garden. I would take out the tall trees when the guests sit down so we can see across the table.
Again, I chose a colour theme and went through the two stores to find the bits and bobs that fit into my theme of red, white and hint of green (but not too much green).
If you jump online now, there are still some great Christmas items left with a wonderful discount or if you can pop into a store there are some items left also. 
I hope I have inspired you to get excited over setting a beautiful table for you and your family this, and many Christmas' to come.