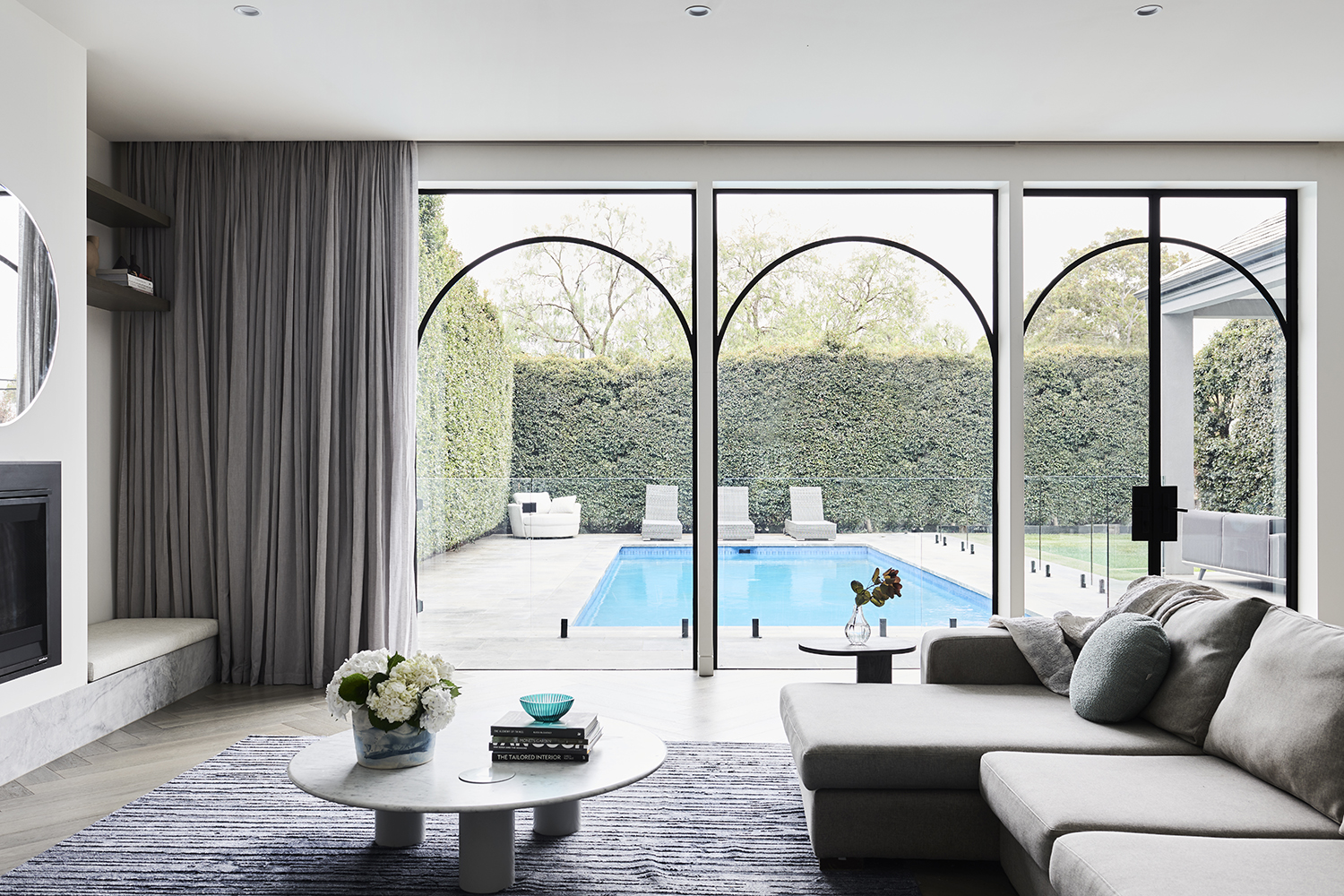 I want to thank you so much for the overwhelming response I received after revealing my home renovation images. I truly didn't expect it to explode the way it did and have so many of you inspired by this build/design.
The endless direct messages I receive daily, with questions about the brands I chose, product selections, room designs and even the smallest of details that never seems to go un noticed by my audience, it lead me to make the decision to put it all in the one spot on my blog. For those of you that don't already know, you can find detailed videos over on my instagram IGTV tab where I revealed room by room but I didn't break it down to the real specific details such as colour names, finishes ect.
Over the coming weeks, I will post room by room all those details that you have asked me about, for you to take from and be inspired in your own home.
The biggest advice I can give you, is to do just that- be inspired but make it your own. I have had a lot of people, builders and designers email me and tell me their clients are just wanting to replicate parts of my home, which is fine, but you need to think- how can you make it yours? Sure, I was 100% inspired by so many other beautiful homes but it was the changes that we made on those homes that gave my project its own life, its own personality.
An example of this, is if you watch my video I posted on instagram with the 'BEFORE RENOVATION' HERE images, you will see we had a lot of existing arches in the original home. We lost two arches to accommodate new rooms, so this was the inspiration for our steel arches to the rear of our home, carrying the heritage through to the new contemporary harmoniously. The original pendants that were hanging from our hallway ceiling were brass, this was then introduced into the new lighting selections. One led light window was saved and moved to a better location, so the true heritage of the home was still at the heart.
We started the design process in 2017 with a draftsman. I found the plans of our home, I drew over them and designed what I imagined my home floor plan to look like. I then made a very long wish list of what I wanted included in the house (that I technically didn't know how to draw in or know where it would be placed, such as a cellar) and then handed all this over to the draftsman to design/draw up for us.
Apart from a few window locations, the drawing I presented him with, ended up being perfectly reflected in the end design. I truly think this is because we lived in the home for 7 years and I knew the house, the land, what I liked about the house. the way we lived and what we needed. You will notice that the living room in the 'before' is quite similar to the 'after' and same for the kitchen. The living room windows in the 'before' were large and open and I loved the indoor, outdoor feeling it gave me and I wanted this same feeling but updated, in the new build. I wanted arches, but I knew that individual arches would mean there would be wall space between each window arch and I didn't want this at all. This is where Cassandra Walker came in.
I didn't have the intention to engage with an interior designer initially, it just wasn't something we had budgeted for but then I got a message on instagram.
Cassandra Walker, from CW Design studio contacted me via instagram and politely introduced herself to me and her business. At this time, I was actually completely overwhelmed with all the things that I needed to do, with the build, work and running a family of five. I decided to meet up with Cassie, in person, to find out why I would need an interior designer and what it is they actually do. Safe to say, we hit it off immediately and I was in total awe of what she envisioned my home to be. She gave me insight into interior design that was coming and what was passing and from what I was hearing, she would ultimately be my guide through the whole build, start to finish and help translate the 'build talk' that I currently pretended to know when I was speaking to the builder. Before I go any further, I paid for Cassie and everything in my home.
My mood board that I collected over years and years that consisted of 'Hamptons' style homes, quickly turned into a heritage-meets-contemporary board and I was smitten. In terms of the design of my home, I trusted Cassie completely and I handed over my plans that we had from the draftsman. Cassie looked over the plans and did some practical re-jigging (up stairs was a complete change) and she designed my kitchen, all joinery, bathrooms and of course our arch windows.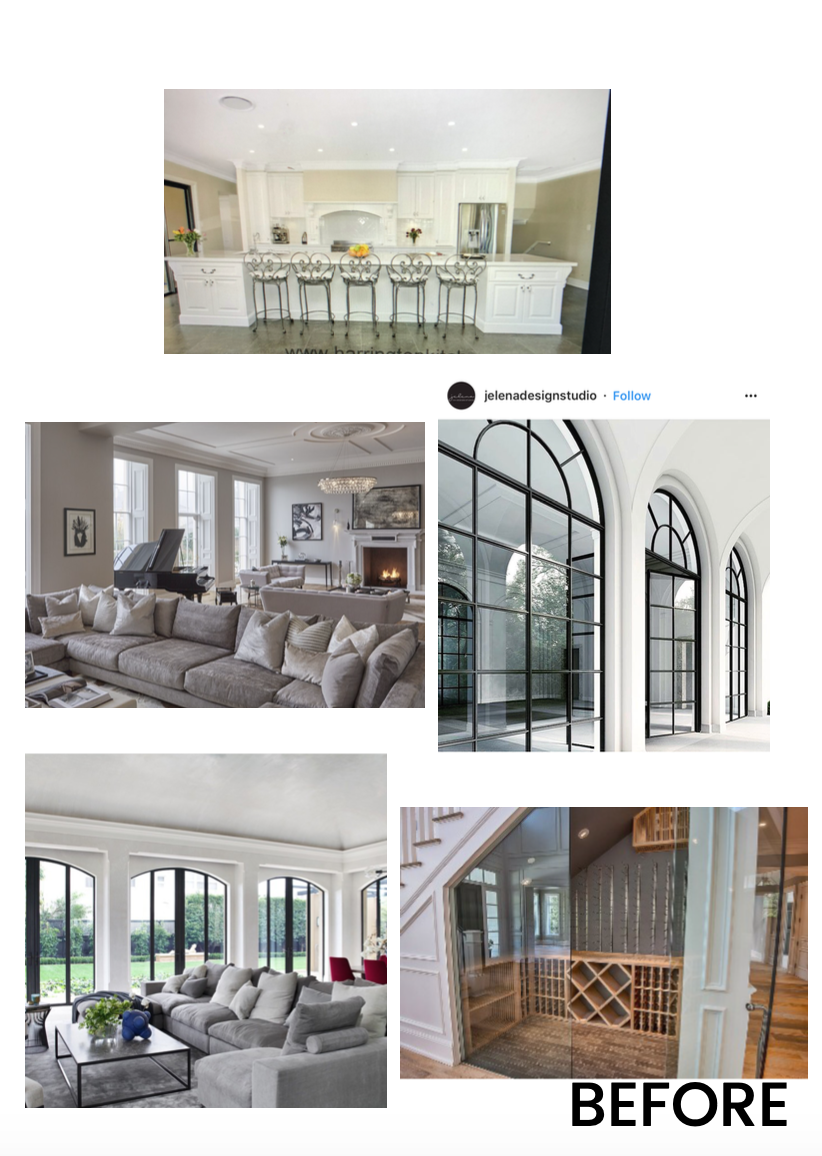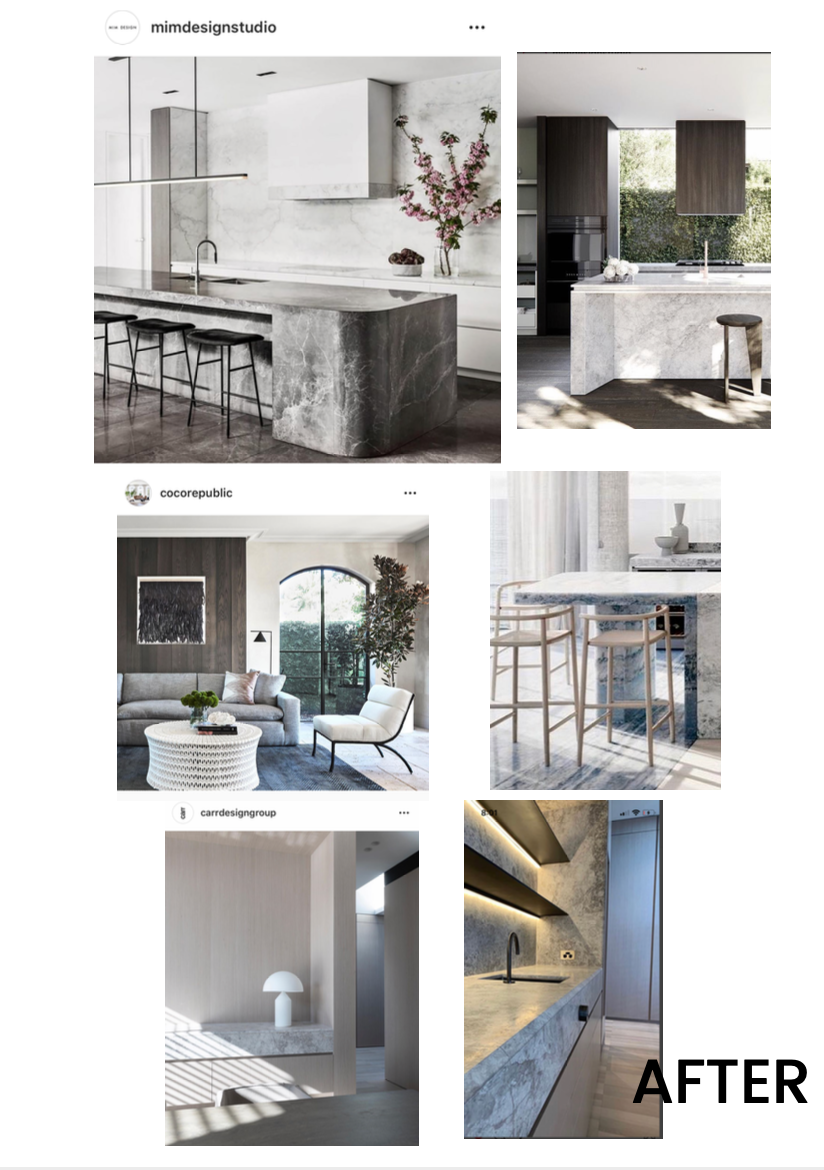 The biggest trust moment for me, was the arch window design. I was so scared to commit to them and the idea of having the arch in the actual glass was also daunting as I hadn't seen it done before. Funnily enough when I truly sat with the idea, the render and took away the 'fear' Cassie had simply just designed exactly what I wanted. She is good like that. She listens and she executes a concept that I couldn't visualise myself. I had my arches, the huge glass windows, no large wall between the arches obstructing my view and of course something unique to my home that touched on the 'old' part and carried it to the new.
I could honestly write paragraph after paragraph about how valuable Cassie was to my build and for me, but I am sure you can figure that out. She designed my home, she selected everything and worked hand in hand with my builder, Clancy Constructions.
Choosing a builder is a huge deal and for us, Clancy was the first and last builder we met. We liked Shaun Clancy from the moment we met him. A trustworthy, good, down to earth guy, who says it how it is- just what we wanted. We knew immediately that if the owner of the company was someone we got along with, that the rest of his team would be superstars.
I have put forward some testimonials/references for Clancy and tbh, you can't catch me out flawing them, because there is nothing. We had a smooth build, great communication, transparency and trustworthy trades on our property.
The key to success, is to have a great team behind you, that understands, listens and gets along with you- it's pretty simple.
All up, this was approximately a 2.5year process from day dot. We also had a 'stage two' build that was planned for a large pool house at the rear of our property (that I don't often show you) and a double garage, but, the reality is, we didn't want to spend any more money for now, something we can look at down the track.
Stay tuned, next blog post will be the KITCHEN.
Please note, I won't be showing floor plans (potentially the ensuite I will), the upstairs rooms and the facade.