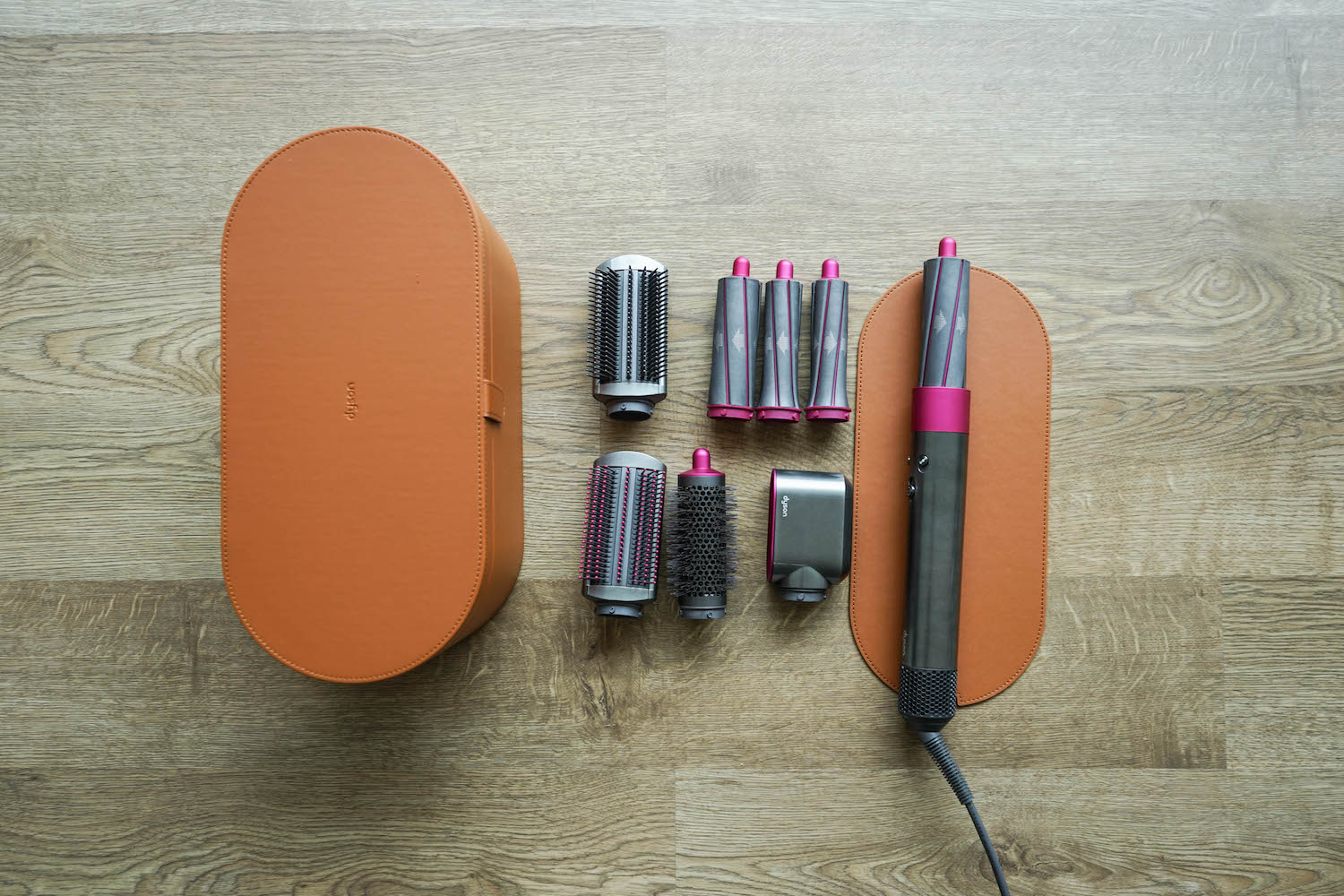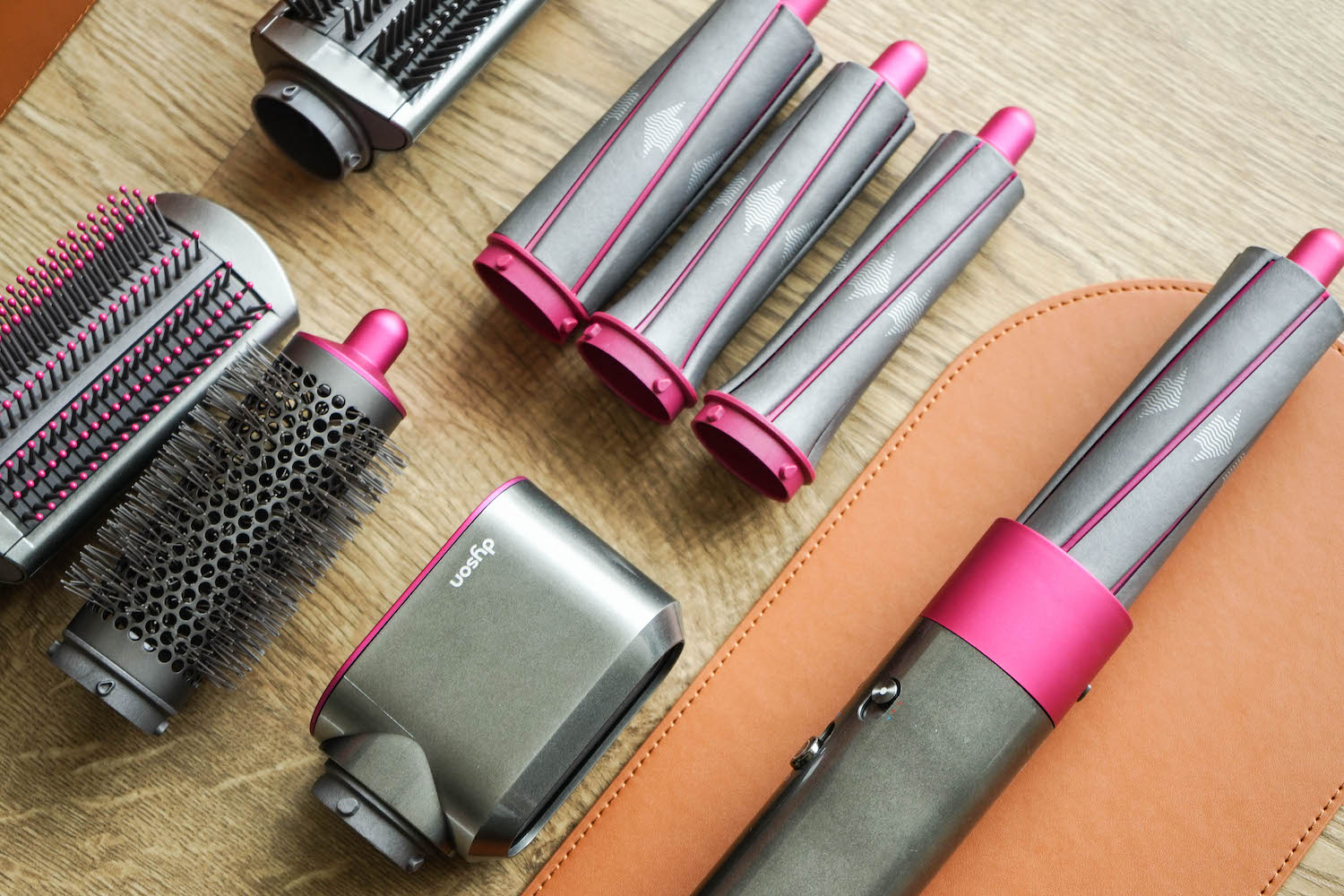 Well, here she is, the product that the world has been talking about and I am so lucky I have one. So many of you have the dyson airwrap on your Christmas and bday wish lists so I thought I would make sure to give you as much info as possible and a how-to video as well so you can see it in action.
I wanted to make sure that I used it over and over before I gave you my review as I know it is an investment and I want you to trust my word and then make your decision.
 Firstly, I thought I would be using the curling barrels the most but as it turns out, I only use it for special events but for day to day, I use the smoothing (Soft) head. Now, instead of spending ages drying my hair and then straightening it, I simply come out of the shower, dry off my hair a little bit with my super sonic or the dryer attachment that comes in this kit and then I select the brush head, called the Smoothing tool, and I dry and style my hair at the same time and it seriously gives me a salon finish like a hairdresser would with a blow dry. As a result of not using a hair straightener for the last month- my blonde hair is so much healthier and doesn't feel like straw on the ends.
The way it works, is all about using air by something called The Coanda effect, it attracts hair to the barrel, then wraps it for you, using only air. I may have been a little frightened the very first time using the curling barrel, as I had been scarred from my child hood and toy car wheels spinning into my hair, but I can assure you this is completely different and like magic the hair is lifted and wrapped so fluently.
The dyson airwrap is all about maintaining healthy hair, which I mentioned, by using air to curl, not heat that will damage. It actually has intelligent heat control that measures the air temp over 40 times a second to prevent extreme heat damage. The product is engineered for all different hair types which is so important because no hair is the same, especially in a household of sisters.
So, my verdict? I love it, I have not stopped using it, my hair feels amazing, looks amazing, feels and looks healthier and I can't rave on enough. I do think you need to spend time playing with it and getting the curling side of things right for your hair, so work out what barrel size you prefer (comes in two sizes) and how big the chuncks of hair you grab that will give you a good result. I always smooth it out at the end with some hair oil or even get the smooth brush and smooth the ends a little. I use the smooth brush the most, which I didn't think would be the case, but it gives me a good blow wave. It is one investment I would make personally, knowing that it will save me time, last a long time and even save on blow waves.