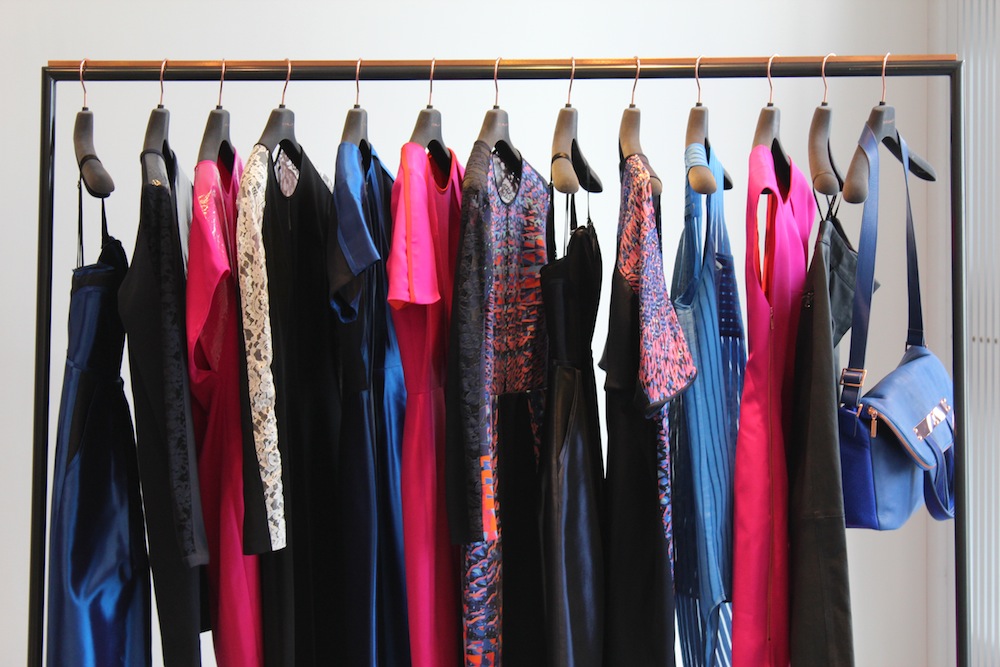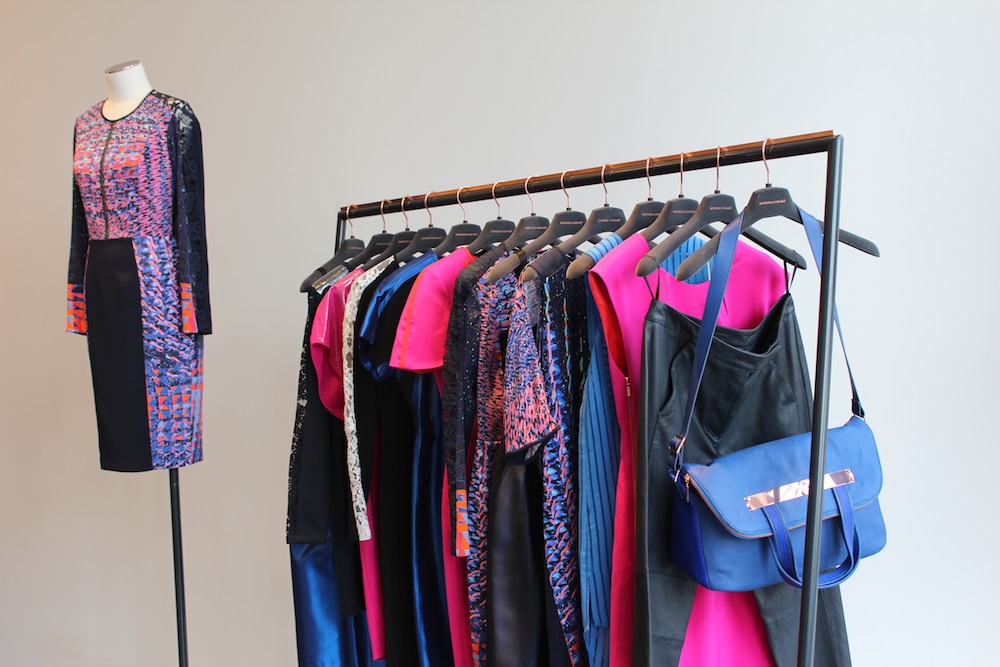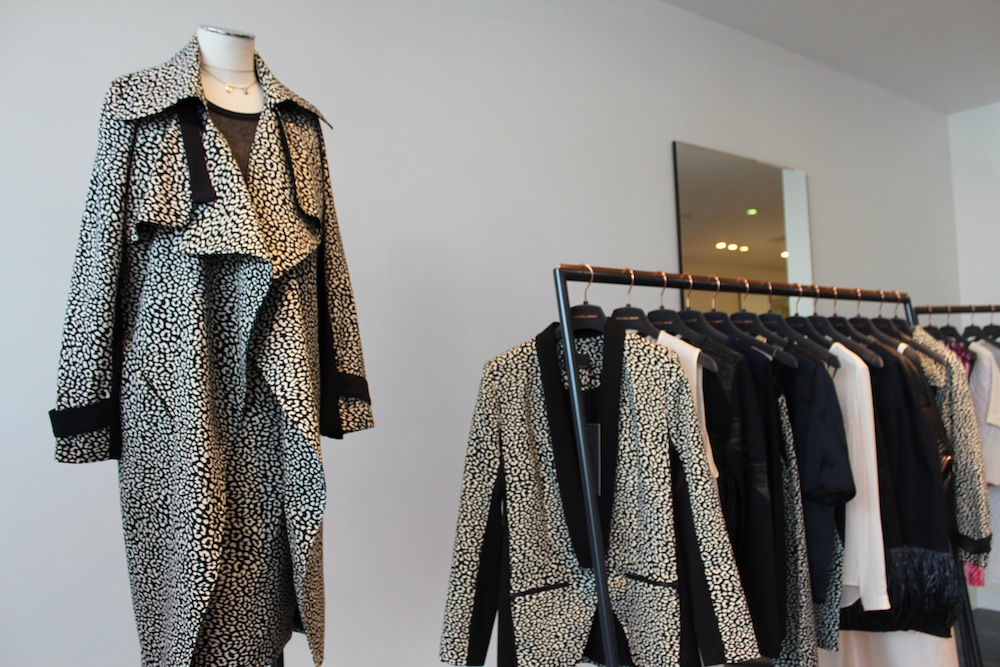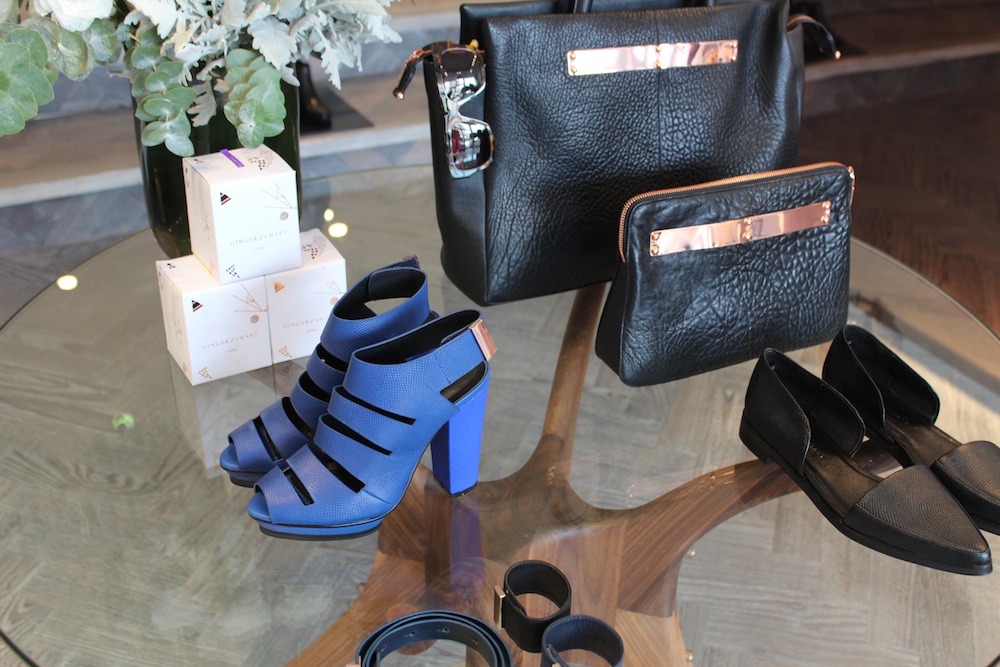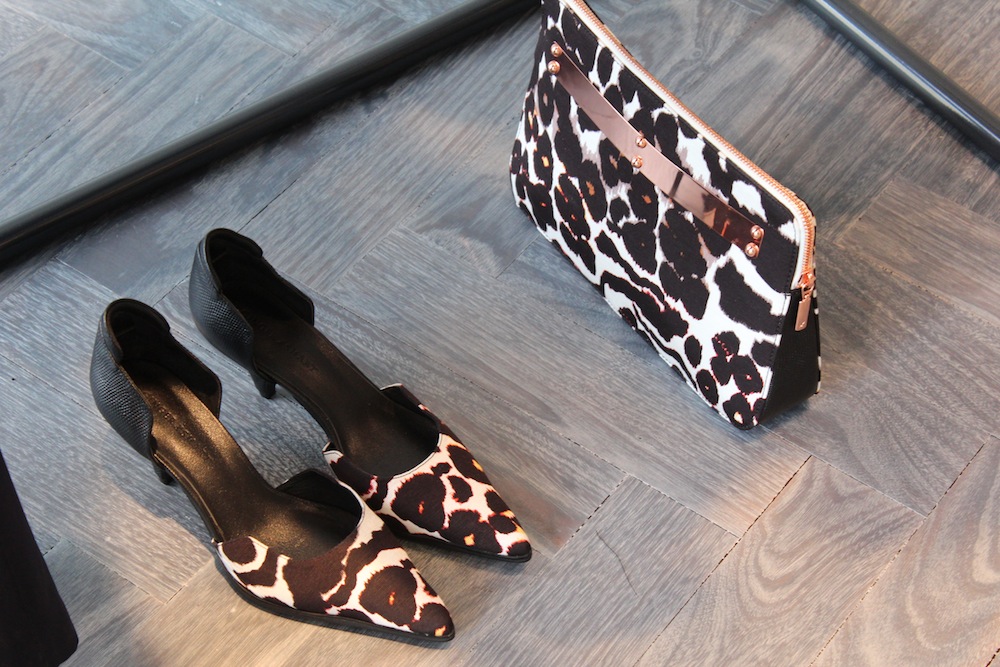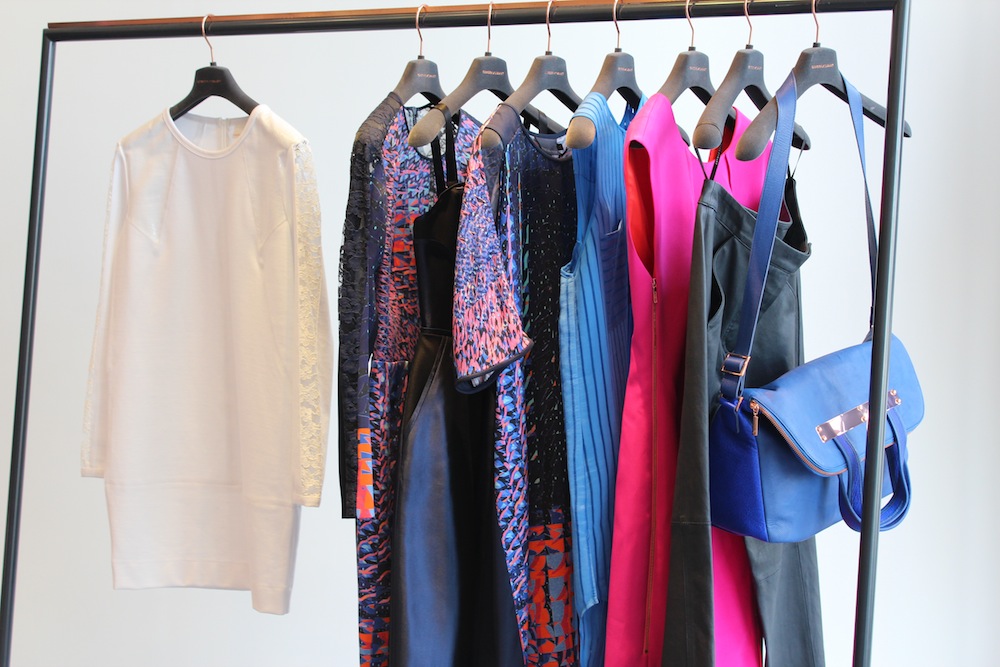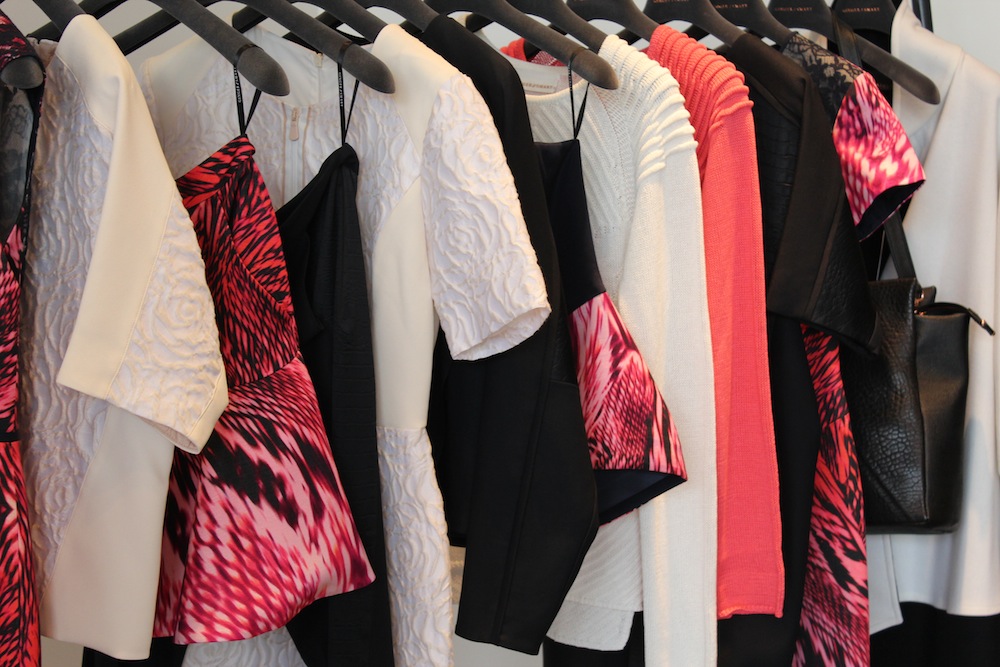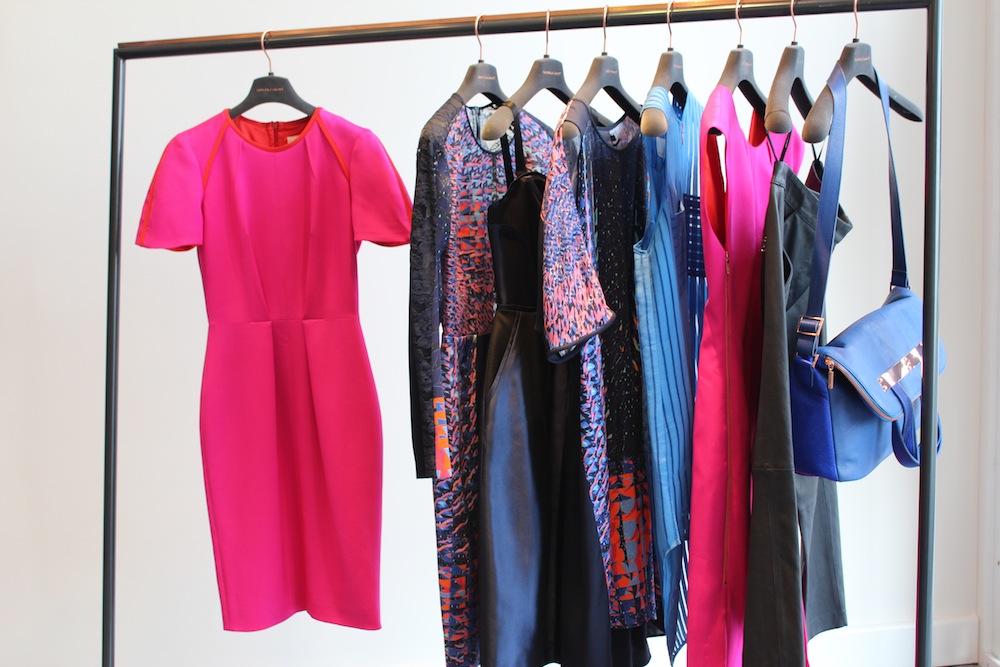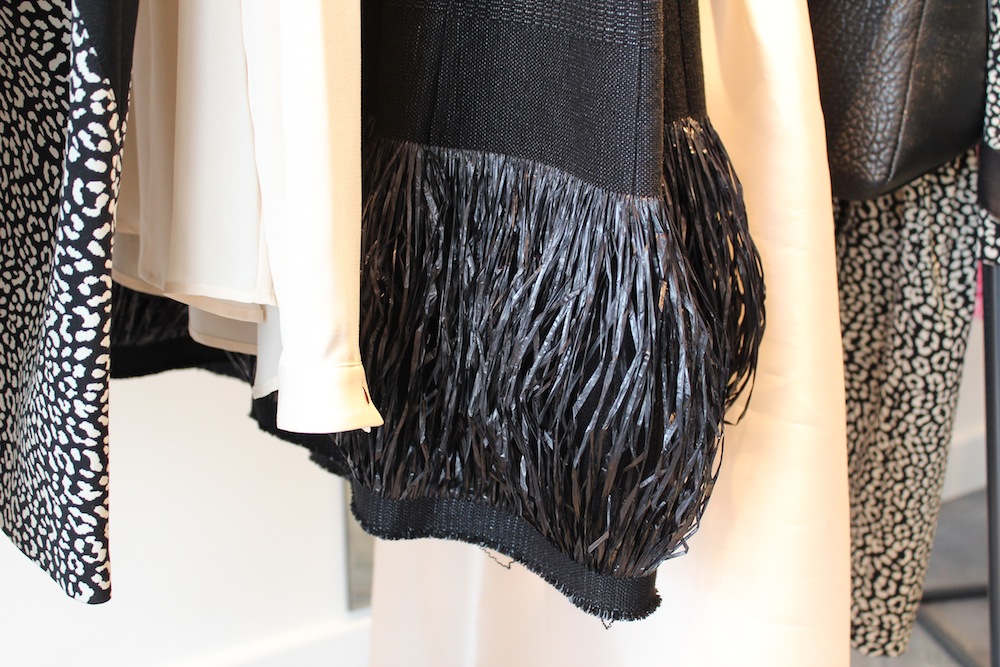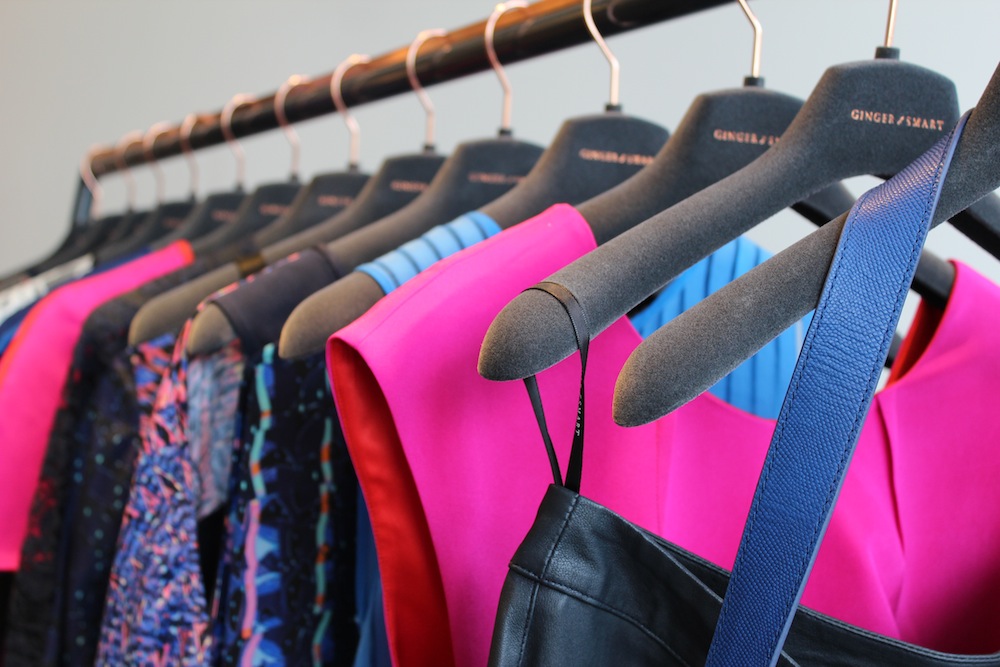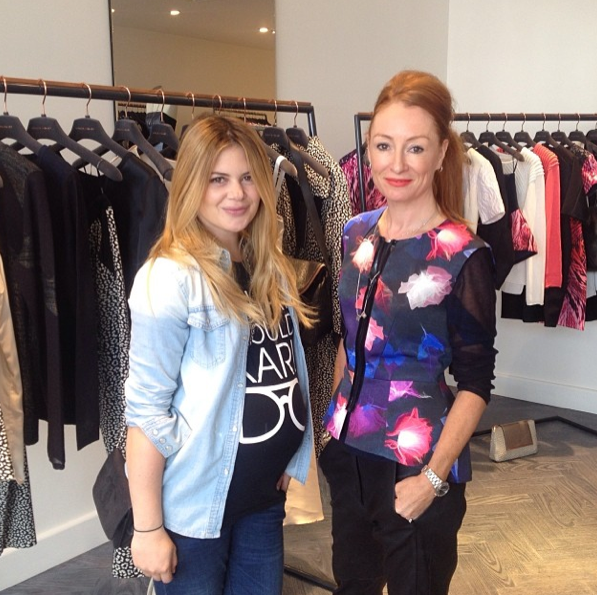 Cooling down on my work load and taking some rest time before my baby arrives has been my number one priority for the last week, however when the opportunity came for me to meet with one of Australia's most successful and sophisticated brands, I gave myself a leave pass just for one morning.
As I picked up my morning coffee from my local cafe, I continued walking down to Armadale's fashion pocket that plays home to some of Australia's most established and exciting designers such as Josh Goot, Camilla & Marc, Scanlan & Theodore, and one year fresh on the block, Ginger & Smart, standing out above the rest with its colour-focused window styling.
Open time at 9:30am, me and my bump popped into Ginger & Smart for my morning interview/catch up with Alexandra, one half of the sister team that started the brand in 2002 with a candles and accessories line. Immediately, I recognized the gorgeous ginger hair and chic sophistication of the woman that greeted me, Alexandra Smart. Any sign of my nerves disappeared, as I felt so welcome in this space about which Alexandra is so passionate. We sat down on a lounge, we were offered coffee and appetizers by her friendly staff and began chatting.
With my obvious basketball protruding from my stomach a key topic was family and children, something I was keen to talk about from a working mother's perspective. Alexandra and Genevieve both have children (I saw them at last years MBFWA sitting front row with family) and, as a soon-to-be mother of two, I asked Alexandra about juggling the business and children.
"We started the business the month I fell pregnant, it was one of those either sink or swim moments, we either had to forge ahead and build that into our lives and the way the business grew, so thats what we did and we had good support and we supported each other". Anything is possible. I admire her success and her clear love of being a mother to her three adoring children, what I would call a role model for me and so many others. The kids visit their mothers in the studio and feel part of it, seeing their mothers' success and just how hard they work but always making time for the important homework help and needs of their growing children.  I mentioned the idea I had about starting a maternity line and Alexandra's response is still in my head, "Think: I can do this, I want to do this and you have to do it because otherwise you will wake up when your kids are ten or twelve and think, I don't have anything for myself." Love this!
Touching on the presence of Ginger & Smart in Melbourne and their new boutique here in Armadale, I believe the key to their success is knowing their Melbourne customer ."The Melbourne shopper is so effortless, they understand fashion and they understand fabrics and silhouettes and have a much deeper understanding of layering and styling." This is evident in our four-seasons-in-one-day city and knowing to wear that cami under that knit, under that blazer in case the sun comes out after your coffee date in South Yarra.
Flicking through the perfectly merchandised racks in the store, there was so much I wanted to buy. No, seriously, I loved most of the dresses while the jackets and knits were crying for me to take them home! Alexandra went through the history of this collection with me.
It's called Anatomie, inspired by the Paleontology museum in Paris and it's rawness is reflected in the collection with great use of colour. We see hints of skeletons, graphic lines and ocelot prints (not your standard leopard print), in the garments but it's also all about the concept of the skin-and-bones of dressing and the art of layering and styling. From the silhouettes, lines, tucks and cinched-in-waist details of the garment to the X-ray rose prints, scales and skeletal texture this collection has a piece for every consumer. I love the structure and toughness yet femininity of  the dresses and a strapless number simply styled back with a jacket which is that good old Melbourne effortless chic.  Amongst the racks of detailed garments sits the trademark bold statement colours that Ginger & Smart deliver so well.
As I wont be attending MBFWA myself (however I have my sister-in-law attending for me) I asked for a hint into the next collection that they will be showing in two weeks time. Well, Alexandra's lips were sealed but what she did reveal is that it's called Duelism. Think: double vision and I am sure the amazing prints will reflect this, we will just have to wait for the big reveal!