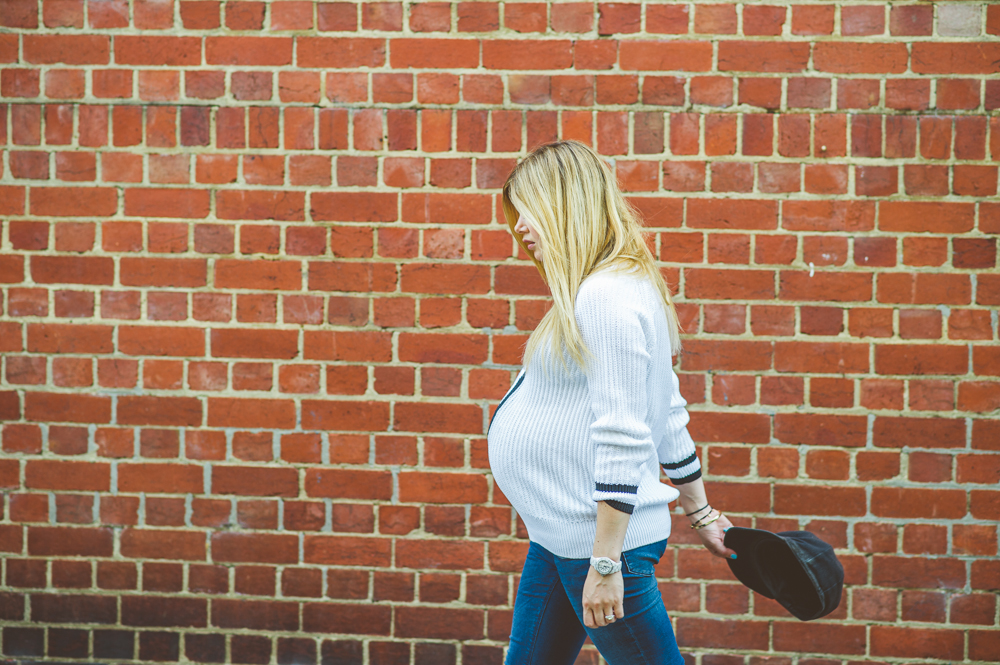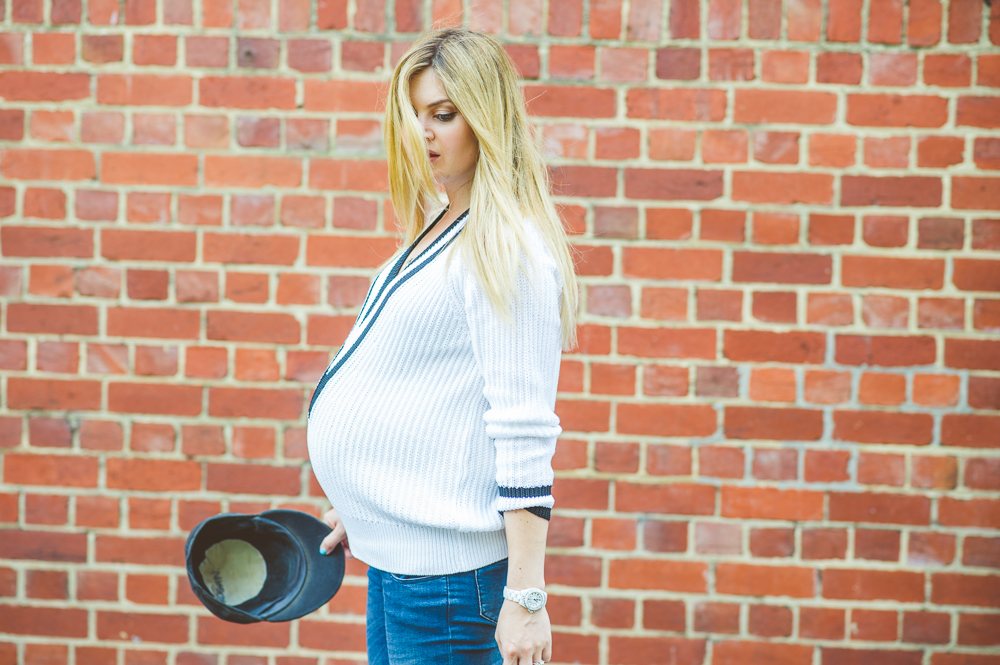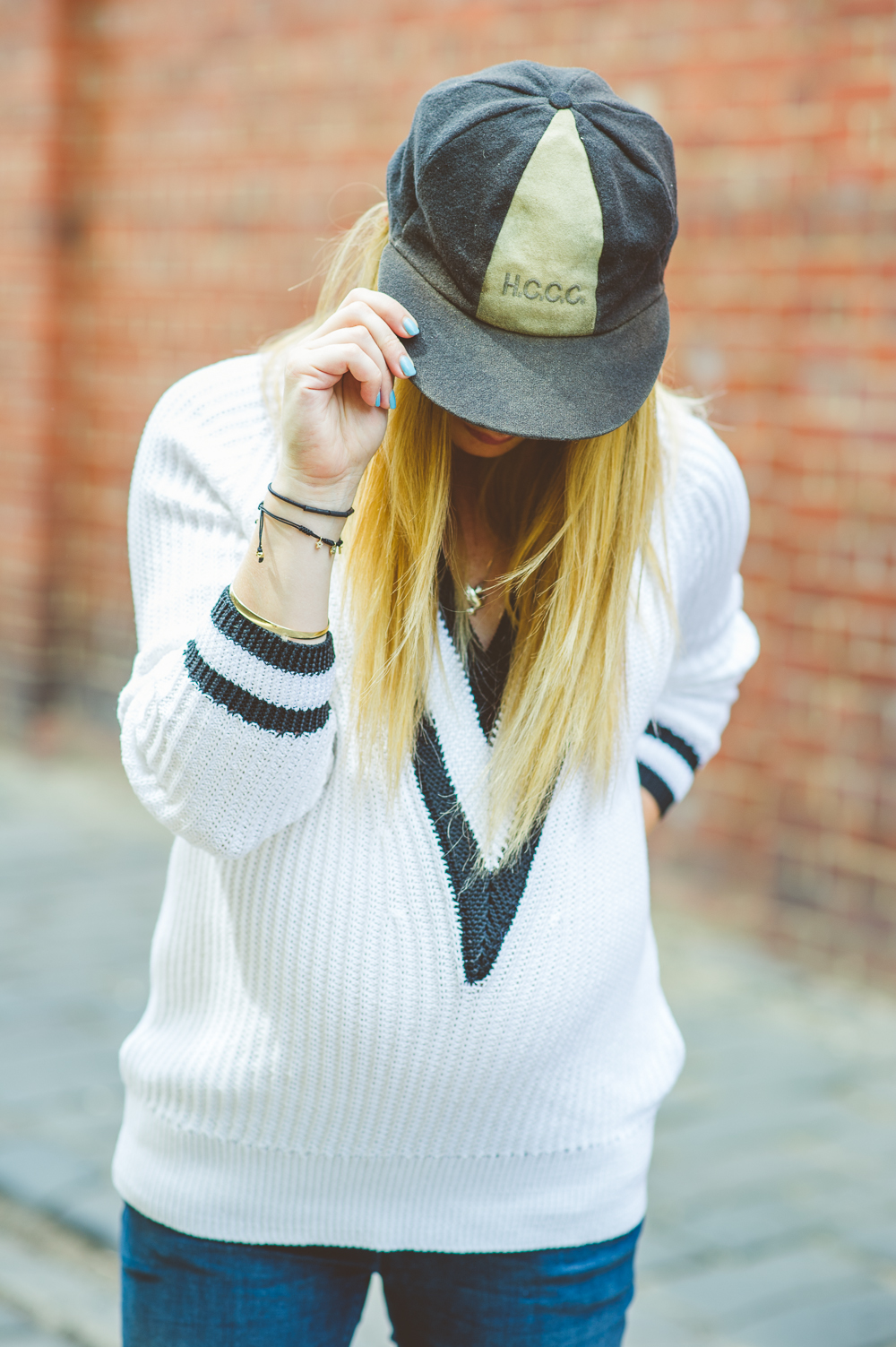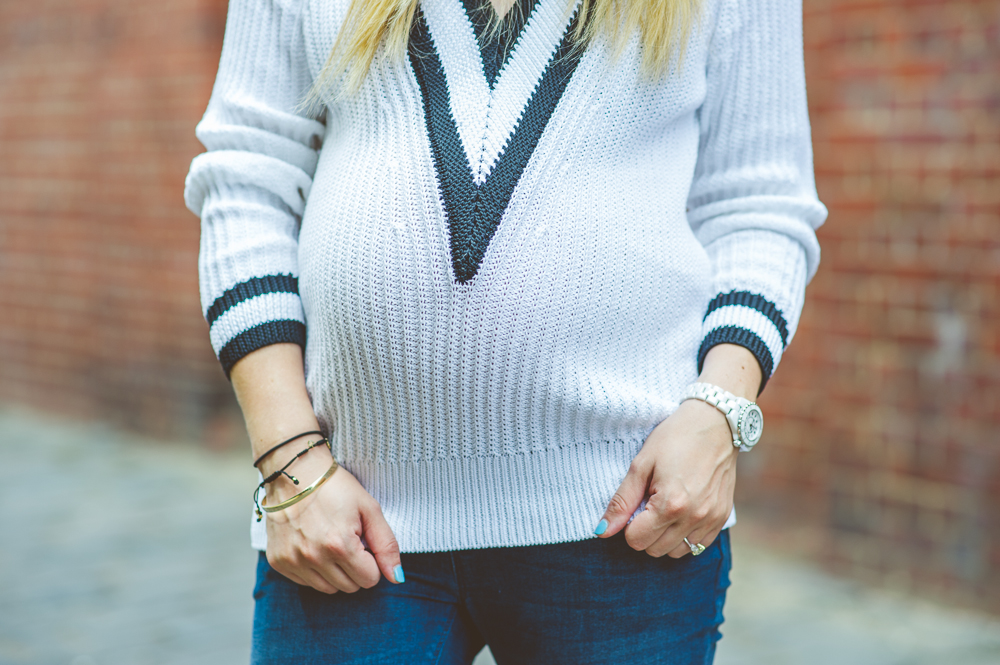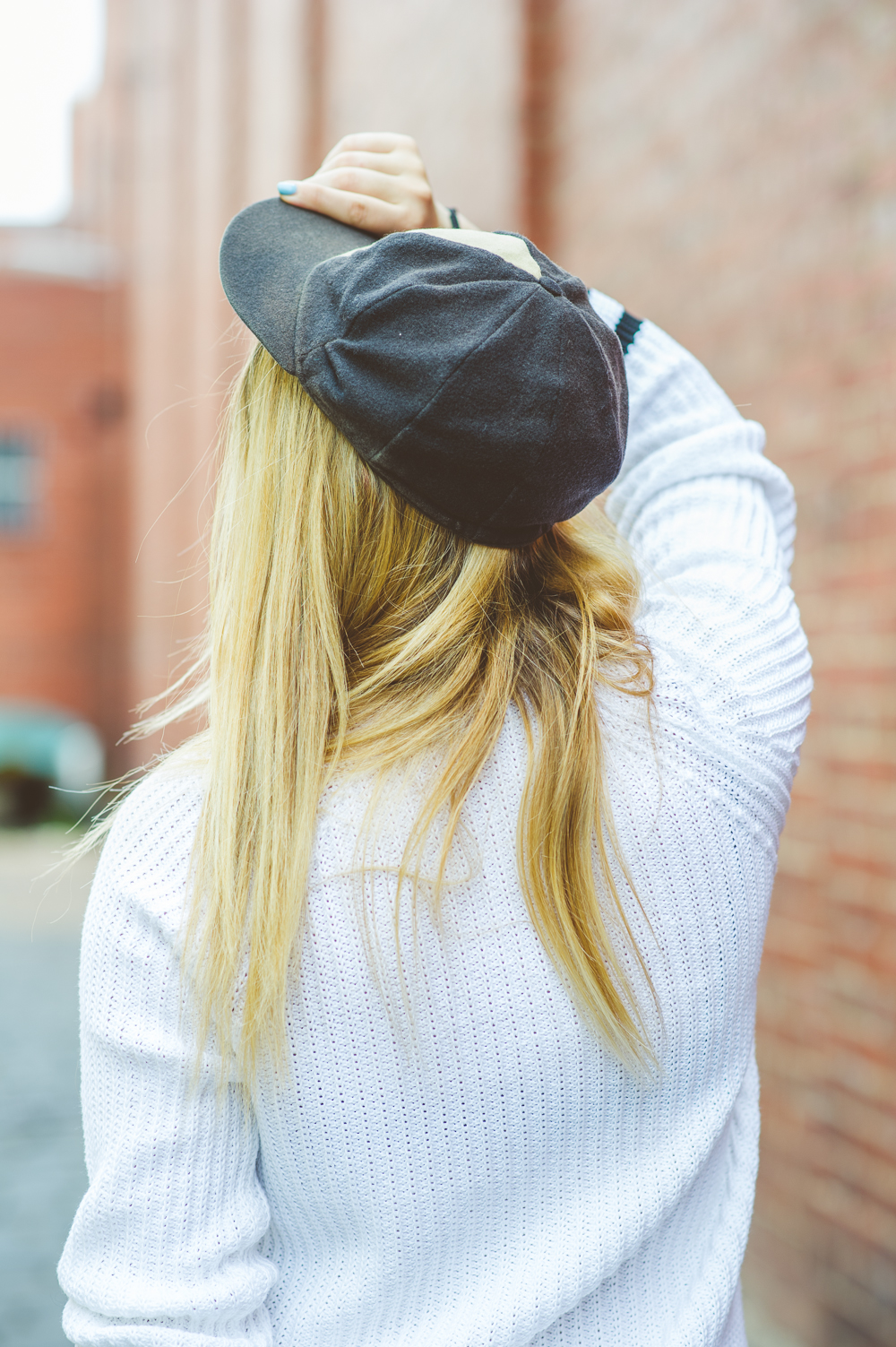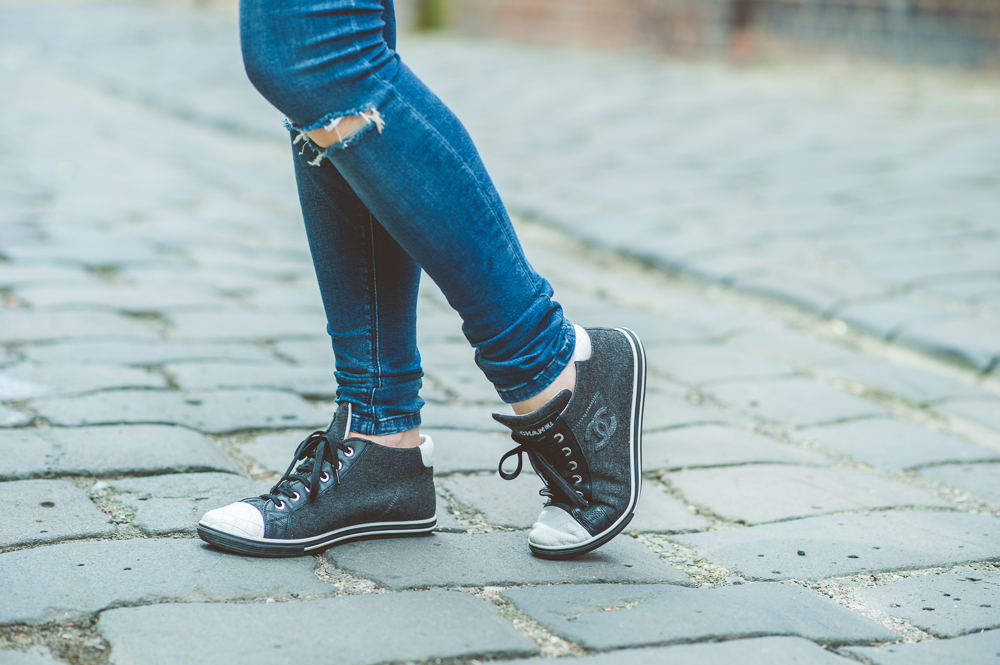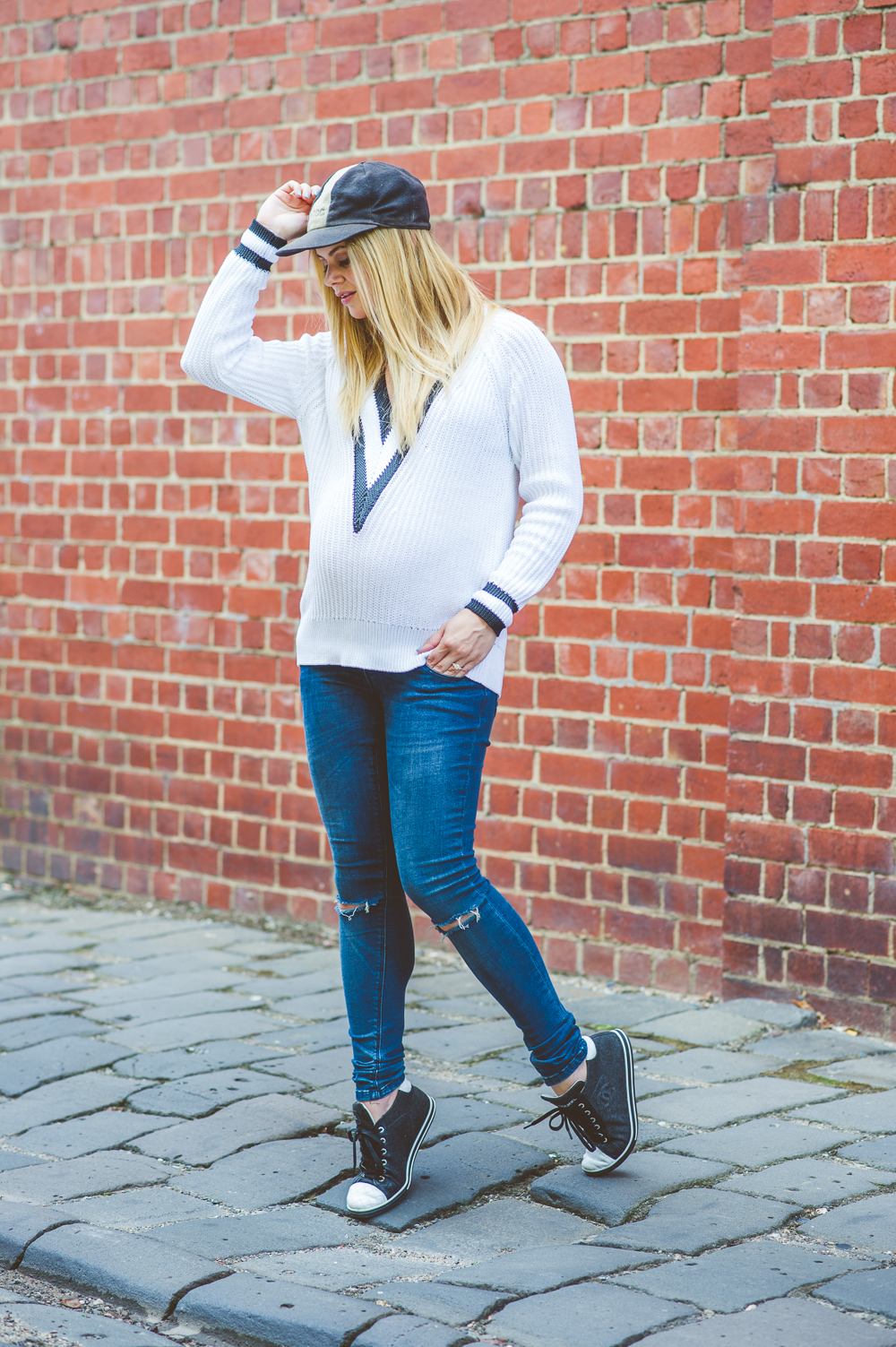 Absolutely loving the cricket trend we have seen with CHANEL and obviously with Rag and Bone and this sweater I bought. I suppose the reason I love it is because cricket plays a huge role in my house hold (second to golf) and finally it is in a way that I can appreciate it. Here is a good little story for you, let me take you back to 2004.
Christmas Eve 2004 I met my husband at a night club in a little Western Suburbs town called Hoppers Crossing, where I grew up. Pretty much from that night onwards we just knew that we were going to be together. I was 22 years old, he was 23, we had lots in common: our grandparents kew each other, his dad played for the AFL team that I go for, his sister was in my brothers class in primary school, he was just one year above me at the same primary school, many more examples, BUT he played cricket. If you have a partner or brother who plays cricket, then you would know that the sport requires a night or two of training and about a hundred hours of game play on the weekend- potentially Saturday and Sunday. We had planned a special Valentines night in Feburary, our first, but as it was a Sunday, good ol' Josh had his 'pleasant Sunday' a major fundraising day at the club. A few drinks too many, the club 'clown' decides he will streak across the field where a game was being played. He stripped down, handed his clothes to a mate who was to wait on the other side of the field for when he got there and they could walk away like nothing had happened. Instead, this is how it played out: Josh stripped down, gave his clothes to his friend who ran to the other side to wait for him, Josh started to sprint across the field as women and children squealed, Josh continued his sprint, leaped over the wickets and 'clip', he clipped the cricket bails, fell and broke his collar bone (just picture this, a nude guy, rolling around on the floor in pain- hilarious!) he hobbled to the other side put his clothes on and went to hospital.
Poor Josh? Poor me! Our first Valentines day ruined! This is one reason why I haven't liked cricket for ten years, until fashion put it's magic touch on it! Look at me wearing Josh's old baggy hat- Hoppers Crossing Cricket Club! It stinks, its stiff from sweat and beer but it is as precious to him as my CHANEL jacket is to me.
Sweater: Rag and Bone via Matches Fashion, Jeans: ASOS Maternity, Shoes: CHANEL, Bracelet: Anton Jewellery, Watch: CHANEL J12
Photographer: Karen Woo at Fashion Photography Melbourne