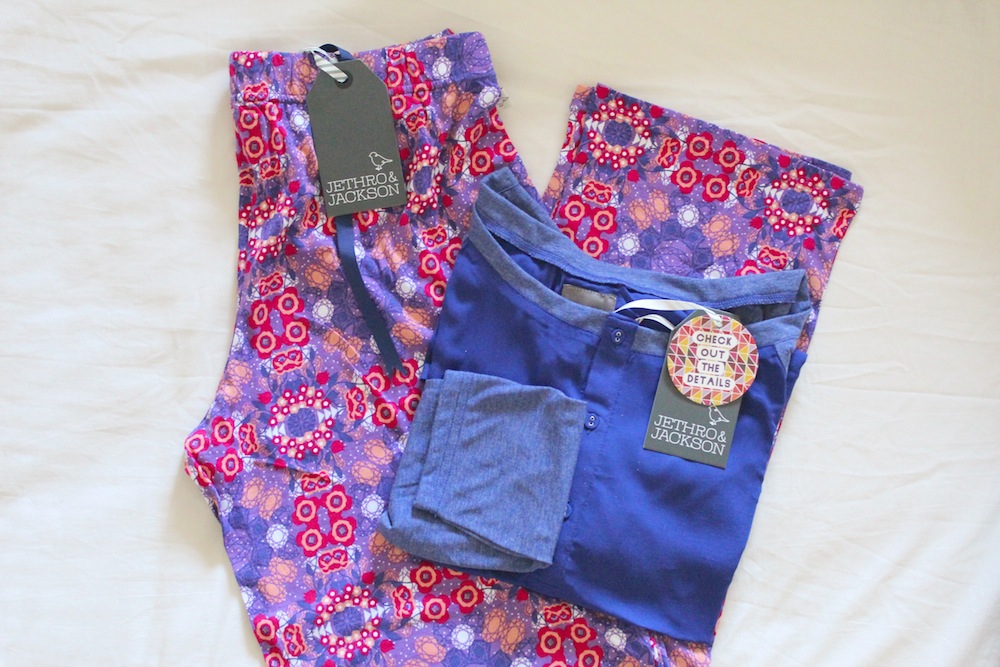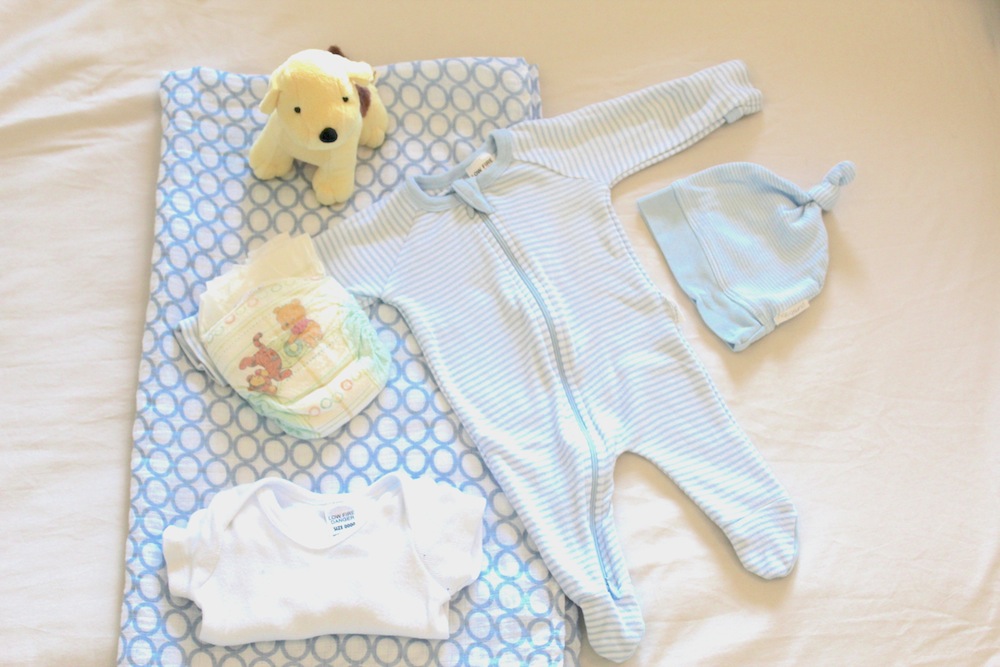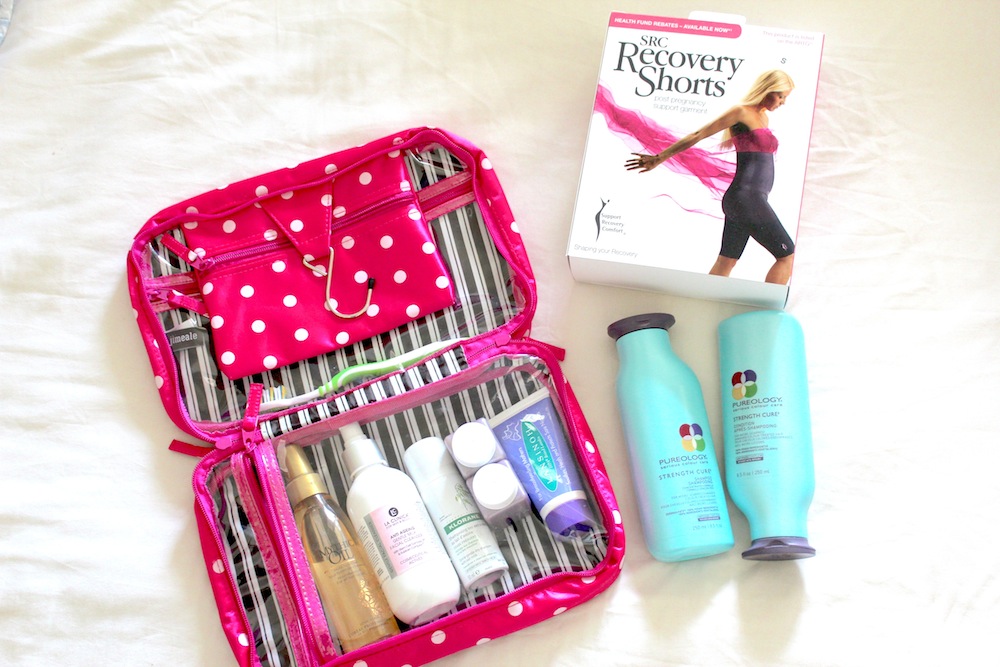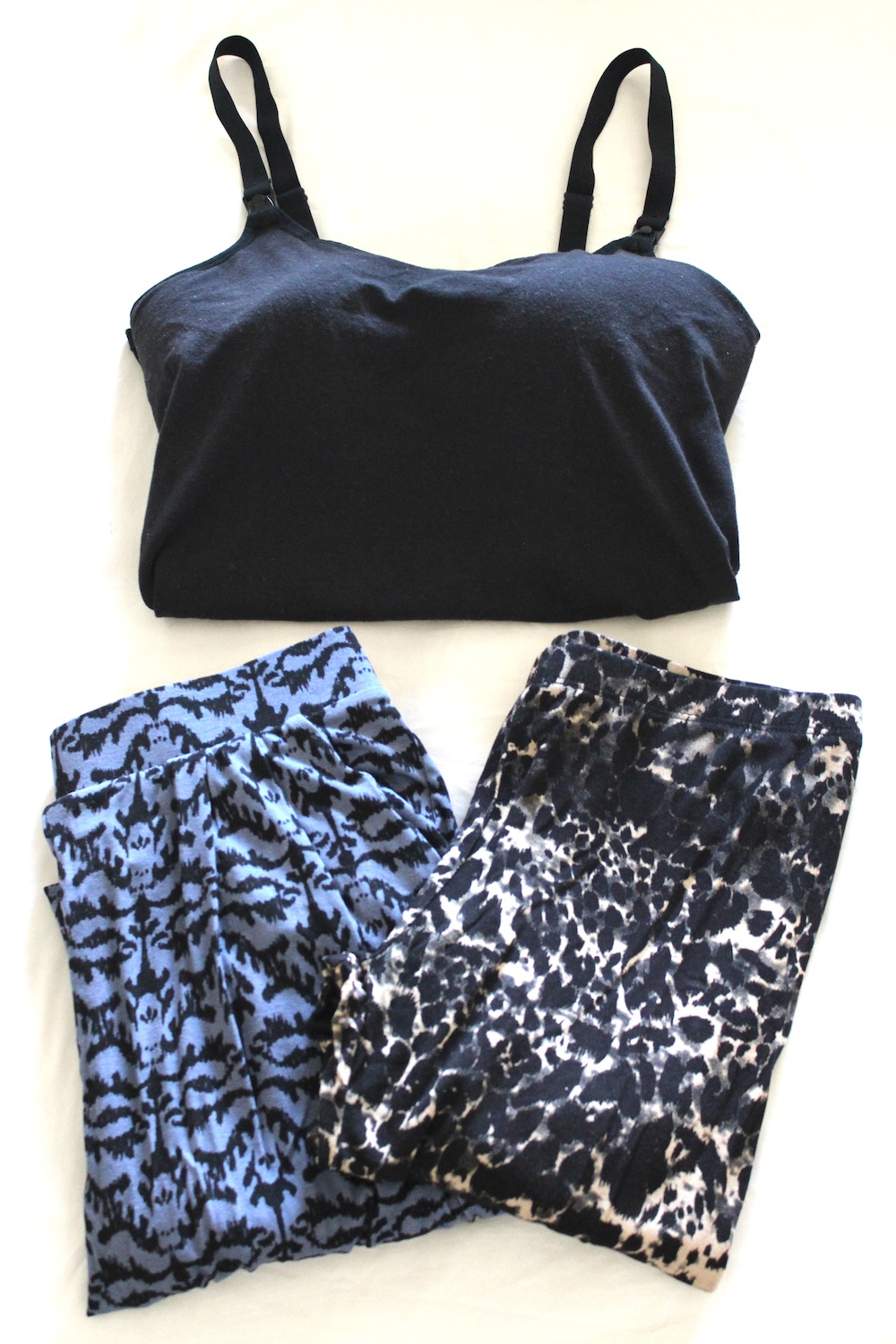 I wasn't going to go this deep into including my pregnancy on my blog but I thought it might help someone out when it comes to packing their hospital bag. So, before I pop this bub out and get back into my normal styling and all the preggo stuff is over, this is one last mama blog post as this journey of my second pregnancy comes to an end.
Now, I didn't include all the nitty gritty essentials that you need such as 'lady stuff' but I am sure if you google 'maternity hospital bag checklist' it will come up with everything you need and more. I am having a cesarean this time around so I don't need all the labour stuff like the tens machine, lollies, head packs, massage stuff and photos to distract me from the pain but I will pack a dressing gown, spare change of clothes, camera, charger and a couple of toiletries in my labour bag.
In my suitcase will be clothing for the five or so days, mainly comfy pants (high to sit above my cut), singlets (maternity from bonds or non maternity that can be slipped down easily), cardigans and jumpers. I don't have any button down tops as they remind me of my first month or so with Aston, I felt so uncomfortable and yucky and not me, I am going to see how I go this time around by avoiding a button down top (this excludes pj's, wish me luck). Nanna undies in jumbo size, nursing bras, socks, pj's and all my makeup, toiletries and hair stuff. I packed some surprise toys for Aston 'from the baby' which I have told him about and he keeps mentioning to me that baby will bring him a present, hoping this makes him adjust to this life changing moment in a slightly more forgiving way. I think I will just wear thongs in the hospital and I won't be packing 'nice clothes' to leave the hospital in as I did this last time and I just felt silly, I will stick to the comfy pants, thongs, singlet and cardi situation.
In the above photos these are the things I bought:
Photo 1: Some fresh spunky pj's with button down top for feeding, I got mine from Jethro and Jackson
Photo 2: Baby's first outfit- newborn nappy, Pure Baby zip onesie and hat, Bonds singlet, Wrap and Spot- a gift for Aston to give baby.
Photo 3: SRC recovery shorts (I didn't have them with my first post pregnancy) Jimeale Hanging Cosmetic Bag (this will obviously be packed with all my toiletry essentials) Mythical Oil by Loreal (seriously unbelievable for putting on your ends each day), La Clinica face wash (my favourite!!!) Dry Shampoo by Klorane (for just incase I simply can't wash my hair!) good shampoo and conditioner (mine is Loreal Pureology) oh and some nipple cream!
Photo 4: Trusty old Bonds maternity singlets I will wear these with comfy pants each day so I still feel comfortable yet a little fashionable. I didn't want to spend a lot of money on clothes that I will want to burn in four months time so I went to Big W with mum and we found these light, high waisted pants-almost-leggings-but-not-leggings.
Wish me luck!