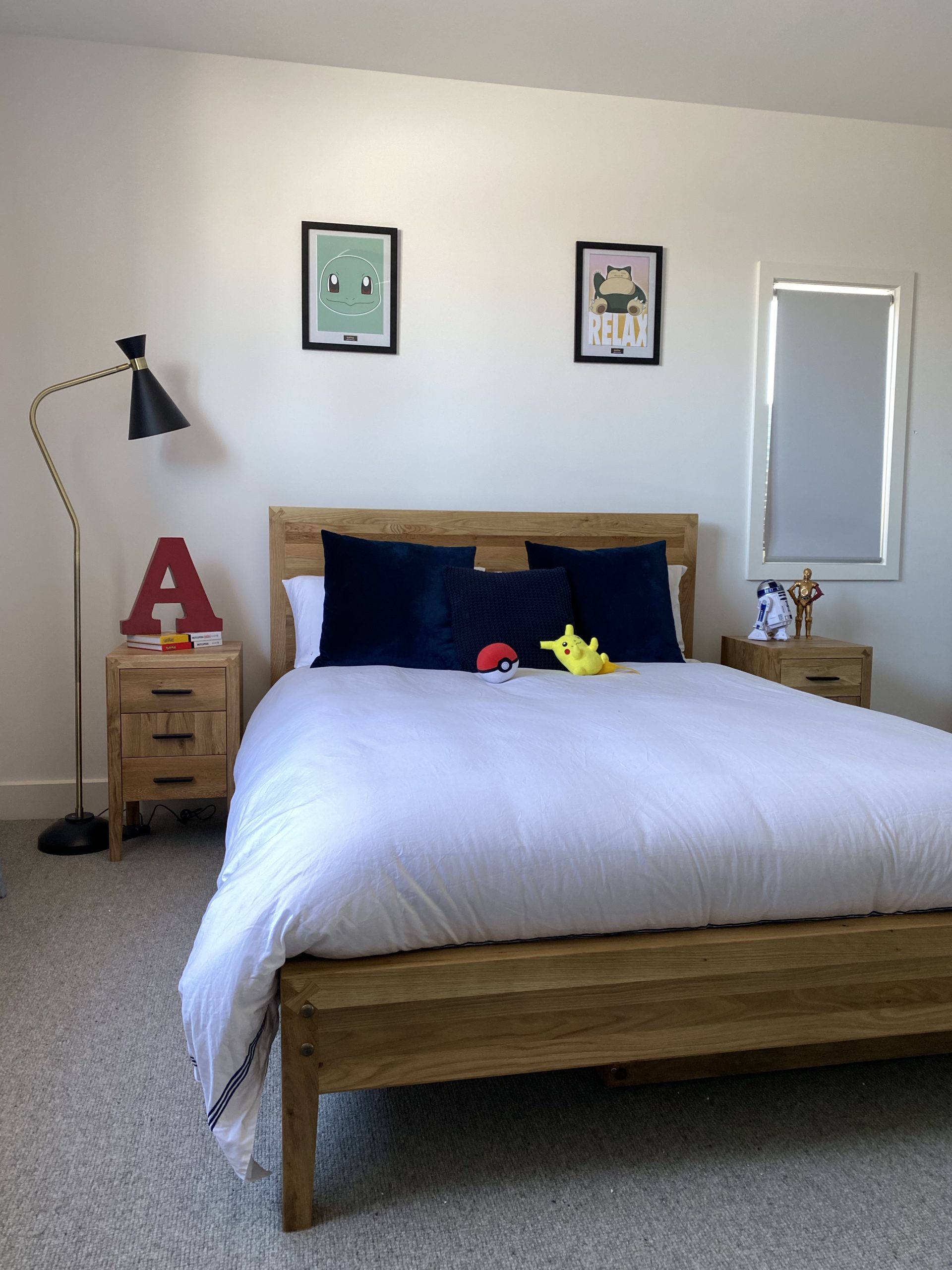 I am very excited to FINALLY reveal a little of my renovation. I know, we moved in several months ago and I am yet to have the home photographed, but I just had to share this big boy room!
We really wanted this bedroom to truly reflect Aston and all that he loves. We didn't want to take over or have too much of a say in what he should have as we felt this room he will go from being, the tween that he is, to the teenager and beyond, his own safe little nook in the world.
Aston selected all the furniture in his room from Early Settler's latest collection and if you ask me, he nailed it! The timber pieces are timeless, stylish and great quality which he will have forever, not that I am expecting him to move out of home ever (which I secretly don't mind of course).
The desk he chose is sleek and keeps the room nice and open and the desk chair also suggests he got his style from his mama.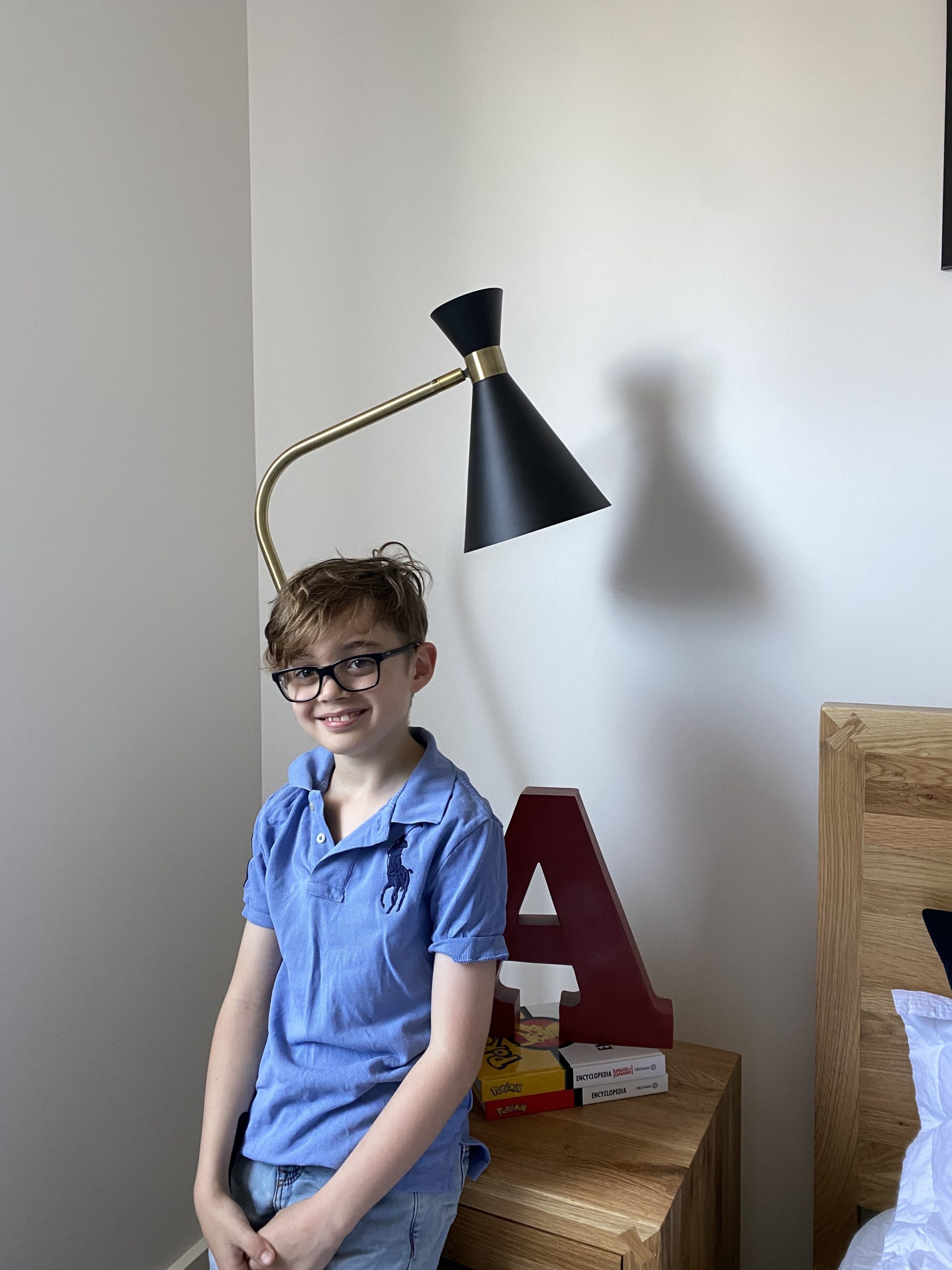 I love the tall floor lamp that over looks his bedside table, it gives height and dimension to an otherwise dull corner of the room and is definitely a highlight piece!
As you can see, these images show exactly what kind of boy lives in this room. He is creative, prefers indoor low key activities and is a fan of games, Star Wars and Pokemon, no footy posters in sight. I love that a room can tell so much about a person and this room truly shows just how not-so-little and not-too-big my son is.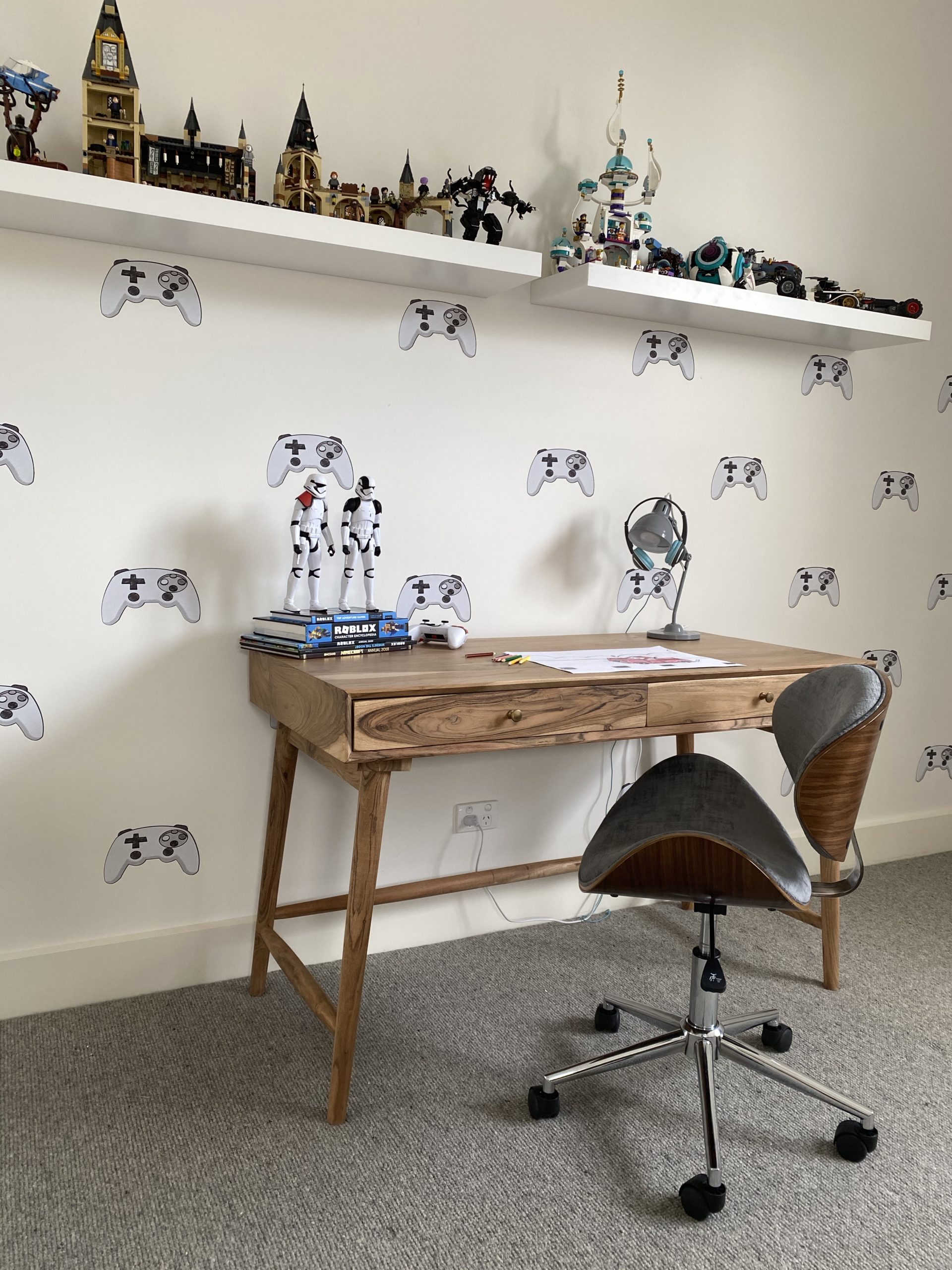 Adding details to the room instead of building in or painting the walls gives us flexibility for his taste to change. We had these custom wall decals made from PICKAWALL to add a little 'something' to his large wall and the LEGO shelves were a simple idea to display his hours of creating and of course to keep small sibling's hands away from them.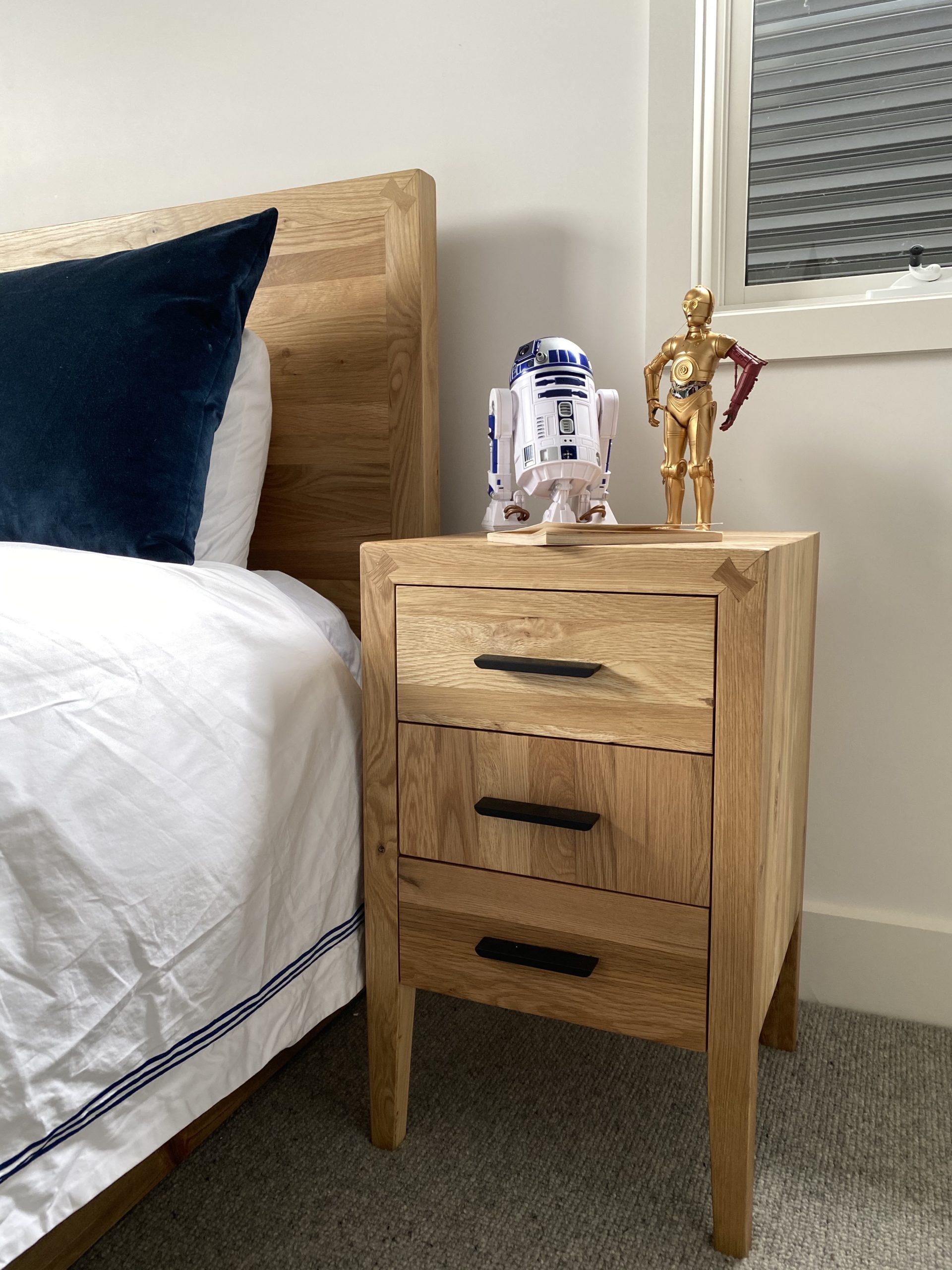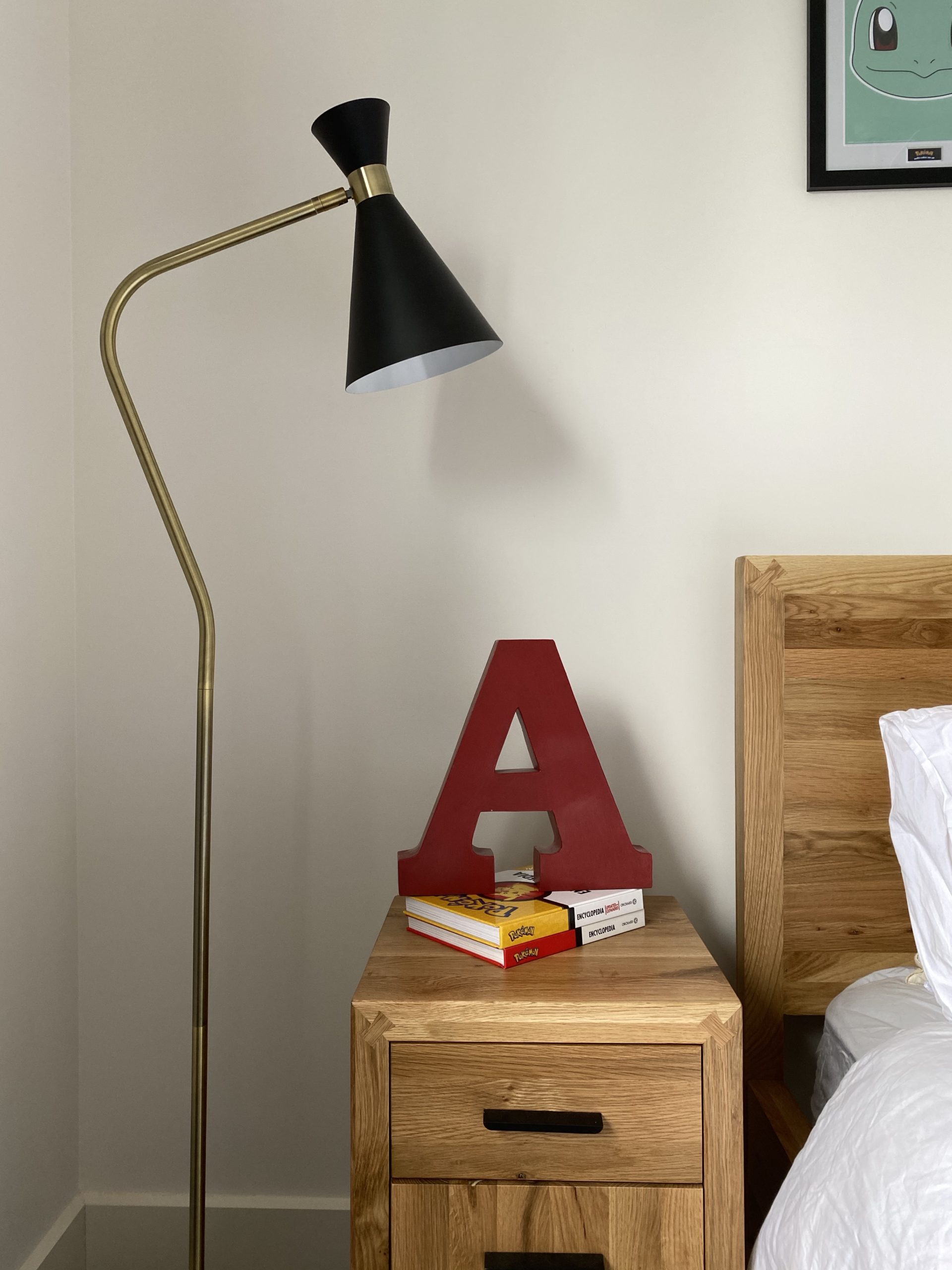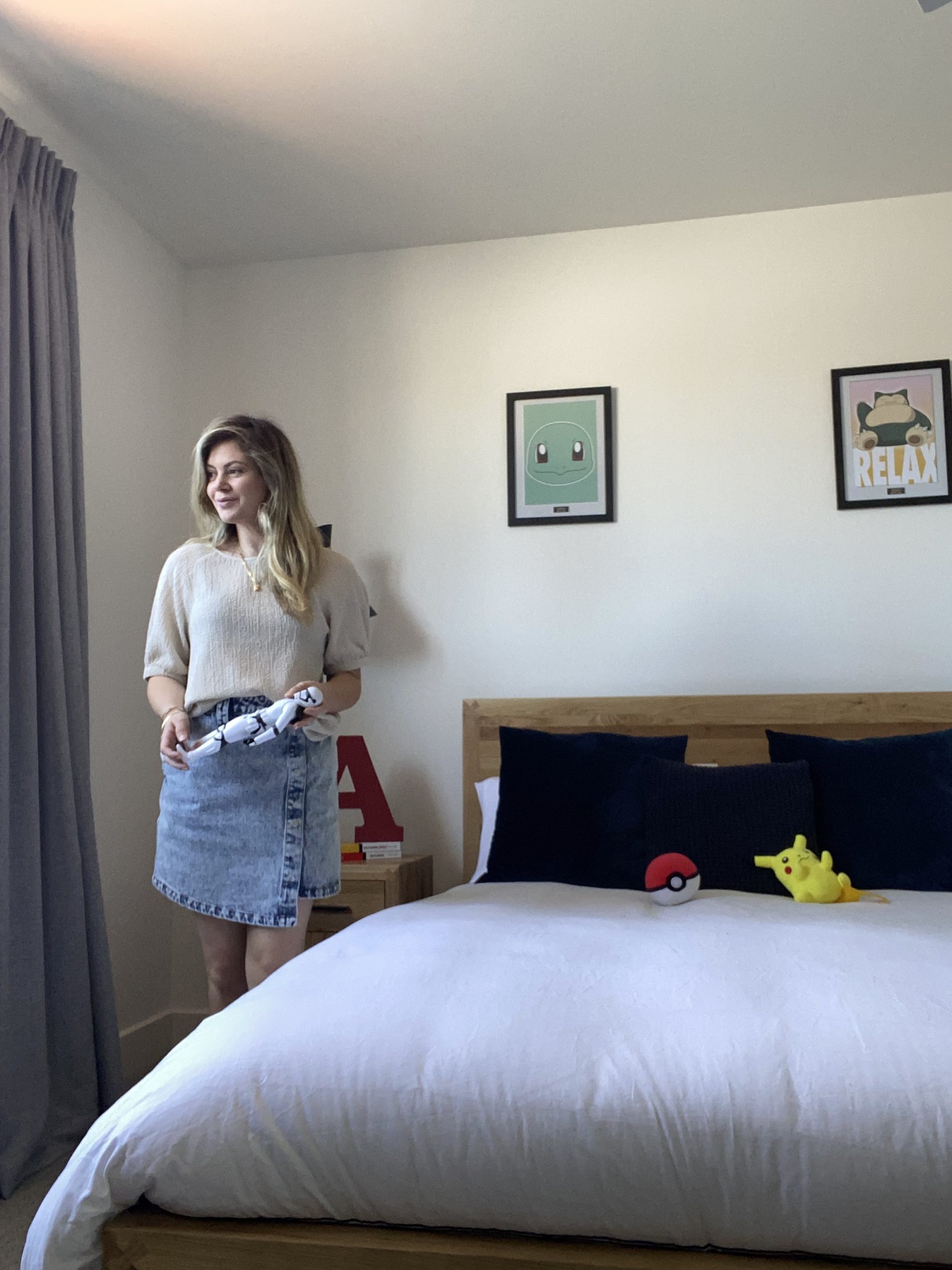 Shop Aston's Early Settler bedroom HERE.