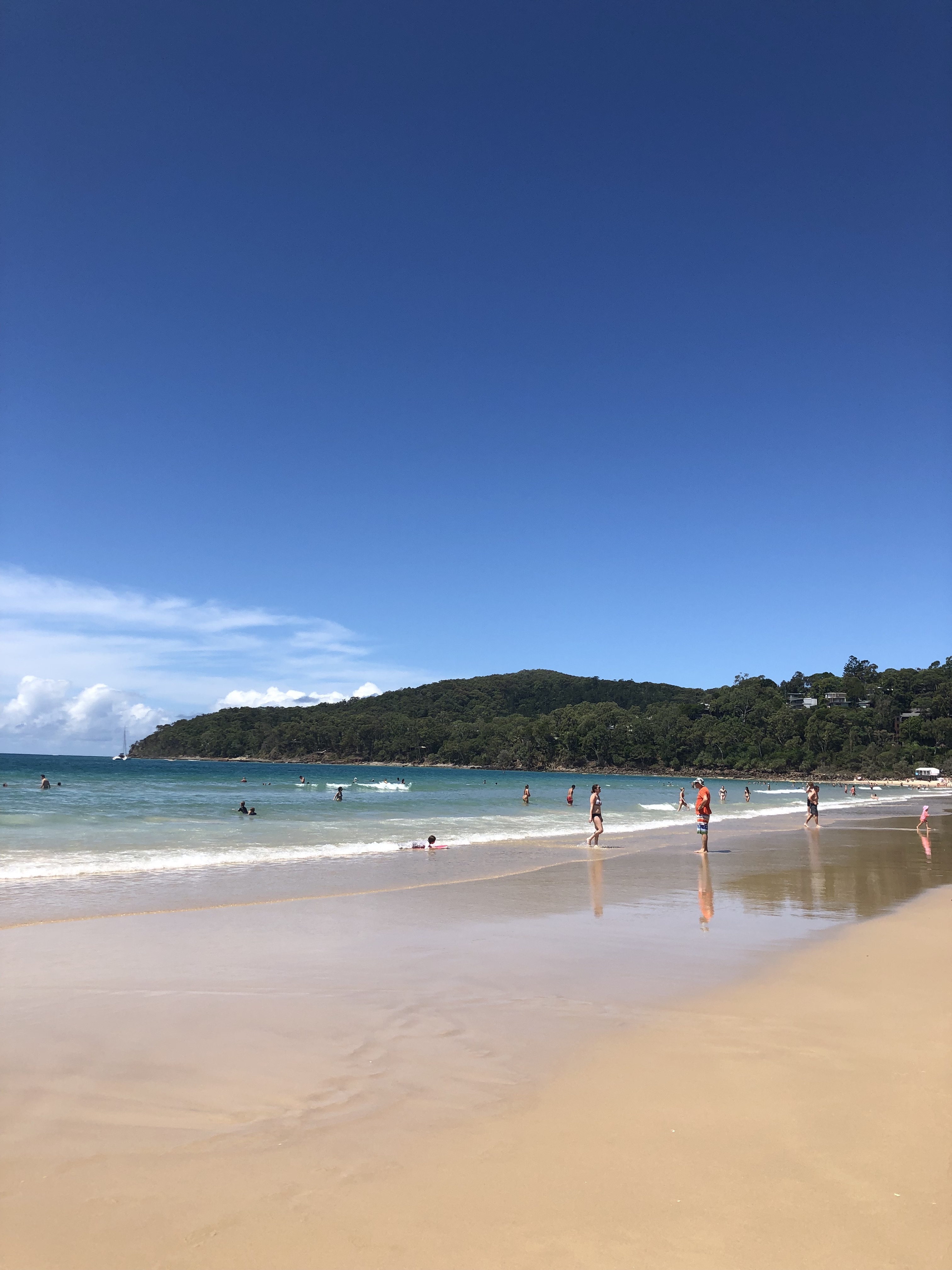 WHY DID YOU GO?
I have one of those husbands that goes on several golf trips a year. He has been doing that- non-stop from before children, pregnancies, with newborns and even now that we have three children. He just wakes up and goes with not a care in the world, apart from ensuring he has his golf clubs and a slab of beer with him, that is. Me? I went to Paris for work for fashion week when Aston was young and to Dallas, twice for a blogger conference- also work. All those times, I spent weeks coordinating my children's schedules to ensure they were taken care of every second I was away, not even to mention going through the mothers guilt/anxiety of leaving.
You see, it isn't that easy for me to go away. I got to a point early this year when I was more stressed and anxious than I usually am and I felt like I just couldn't breathe, like literally- yawning to breathe. During Christmas holidays, everyone was away at the beach somewhere, but I wasn't, and all I could dream about was 'checking out' and unwinding after a huge year of becoming a mother of three children, in which I hardly slept a wink and didn't stop working once… or hadn't stopped working even since my second birth for that matter.
I decided I had to go. I had to book a break for myself and take some time out for me and I had to find the guts to be selfish about it. When I say selfish, I mean still take one child, aka the baby- the hardest of them all to take.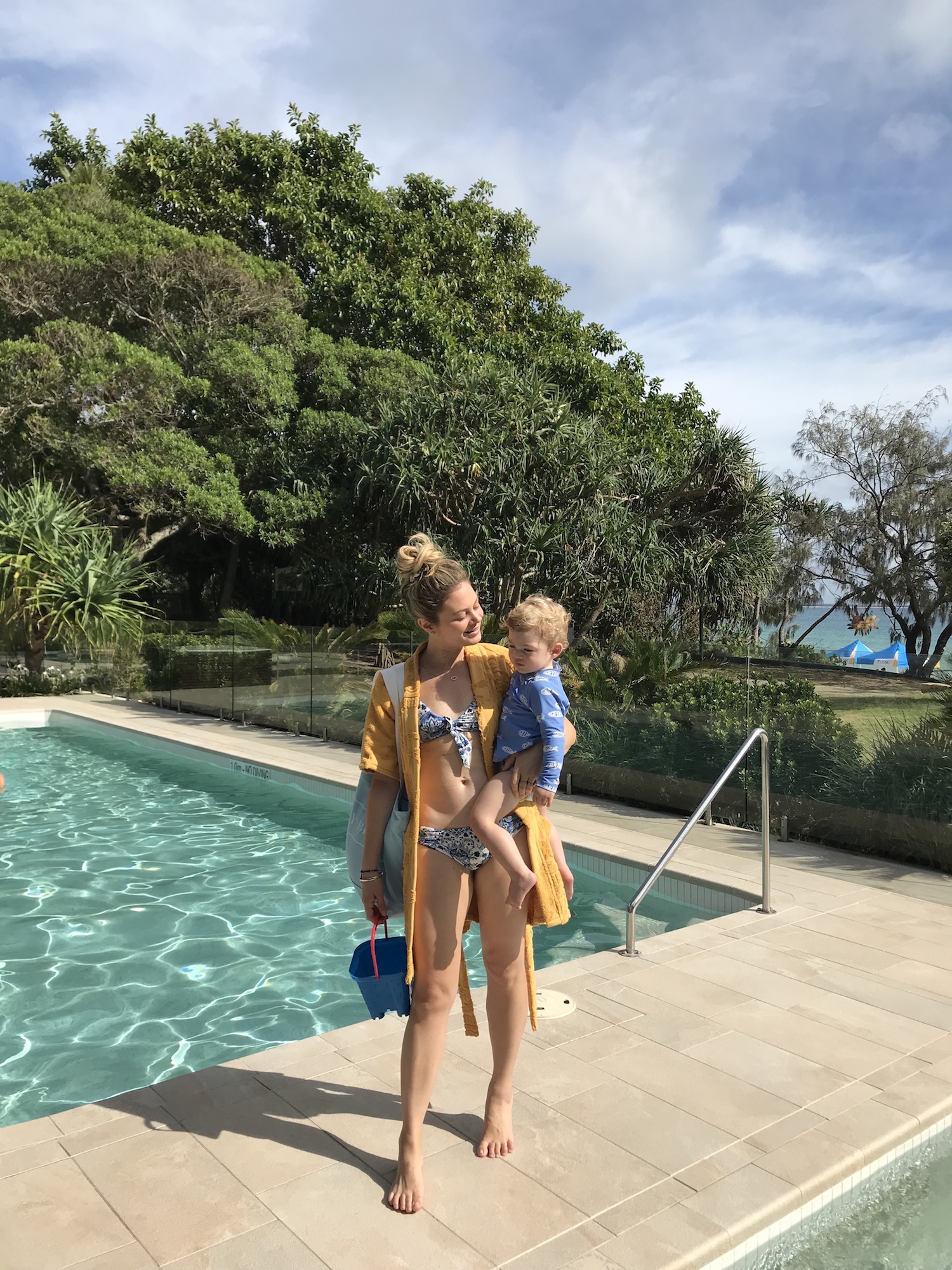 WHY NOOSA?
If you know me by now, you know my favourite place in this entire world in Noosa. Noosa is the place I dream about before I go to sleep and when I wake up each day, yes, I think about you too Josh, my love. Just looking at photos of Noosa, got me through three births as it took my mind to a better place, away from the labour pain or caesarean operation. So, naturally, I was going to choose Noosa for my mum and baby escape. I picked some dates, a long weekend in March, so it only meant the big boys would be without me on only one school day (always planning around everyone else of course!) and I called up the place I stay at every time.
WHERE DO YOU STAY?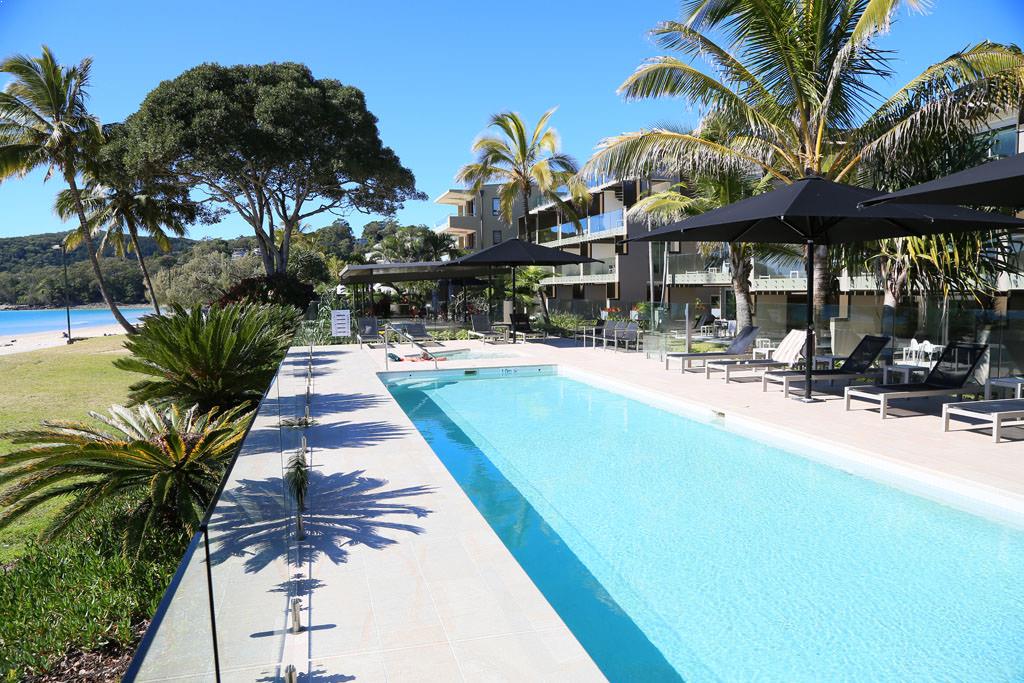 Seahaven Noosa IS the best place to stay in Noosa for families (and others of course) and I will tell you why.
TELL ME WHY SEAHAVEN?
It has ground level rooms on the grass, so children can run out the apartment and play and meet new children. These rooms are one bedroom or two (and two large family room options).
It has room service daily, so you don't have to worry about living in the filth you are used to back home- hello- it's called a holiday for a reason!
The rooms are self-contained, so if you need a break from the amazing restaurants (ha!) or you want to cook for the kiddies any time of the day, you can.
There are three huge pools and one toddler pool and they are never overcrowded and of course cleaned every morning.
Seahaven is absolute beach front living, so you can simply walk out to the beach direct from the resort (through a security gate of course).
The staff members NEVER change, and to me, that is a good sign about a place. Each and every Seahaven representative is sooo lovely.
You will always make friends by the pool.
The rooms are stunning and modern and spacious and you won't want to go home.
The upper level rooms have amazing views to wake up to.
The street side location is perfect, with a pizza place just outside and amongst all of Hastings street's pleasures, without it being too central where it could potentially be loud in the peak seasons. It is actually in the dream location in terms of where you want to be.
Seahaven is literally the best.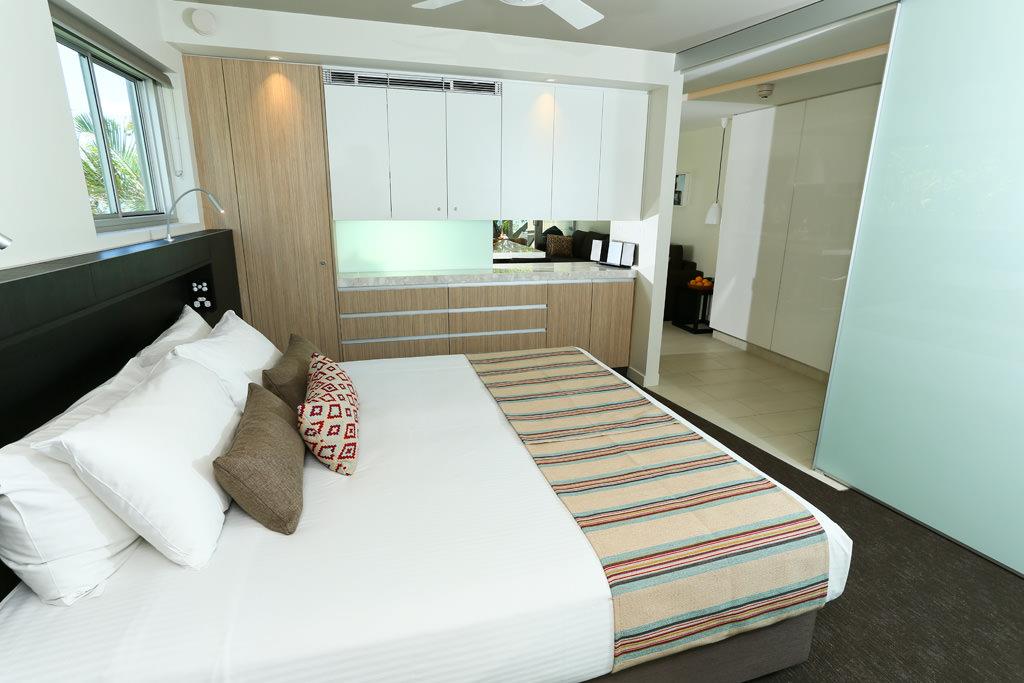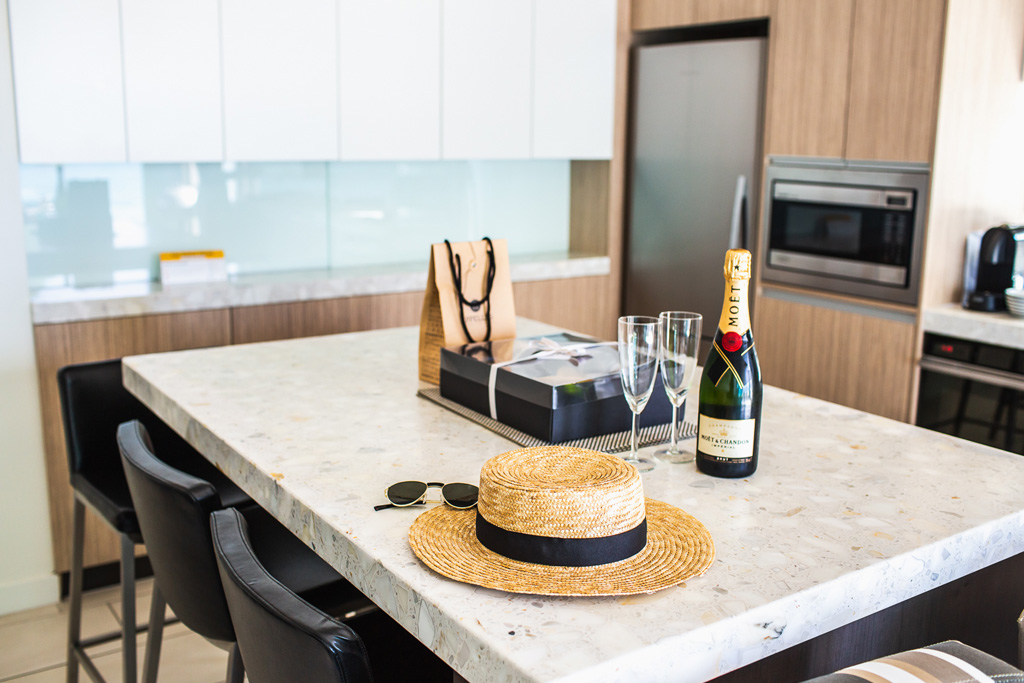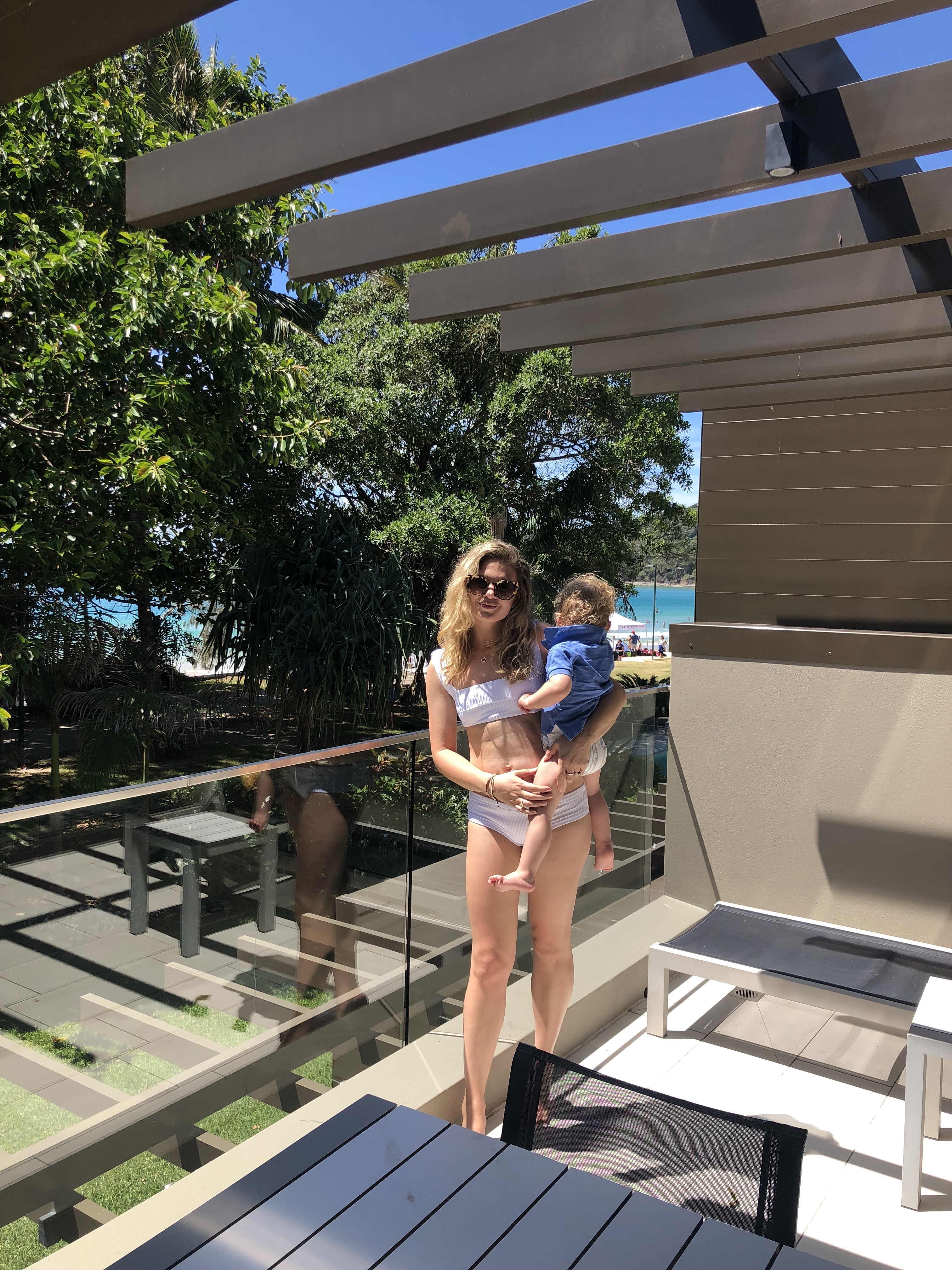 So, I booked Seahaven for three nights for me and Freddie! It was done. I booked a two bedroom second level room which was the first time for me to be on the second floor, so I didn't have to chase Freddie back and forth on the grass to bring him back into the room.
WHAT ELSE DID YOU BOOK FOR NOOSA? 
RESTAURANTS:
I wanted to go to because I didn't want to be disappointed when I got there and miss out. I booked my favourite restaurant SAILS for the Friday night, Bistro C for Saturday night and Locale for the Sunday. SAILS restaurant was so good- as it always is, I went back again the next night and cancelled BISTRO C and ordered the exact same things.
CAR TRANSFER:
I always use 'Need a ride' to have car seats in their van and pick me up from the airport and drive me to Noosa. Travelling solo, this was essential for me, especially holding Freddie, a handbag and getting luggage. I paid for this up front with the booking so I didn't have to worry on the day.
BABYSITTER:
I booked NANNIES OF NOOSA, after using them last visit. They are the sweetest ladies who come and I trust them completely. I booked one for the Sunday when my friend had left, so I could get a massage and a swim in the ocean alone, and then for one of the other nights so my friend and I could go out for dinner.
BABY HIRE:
I have hired all my baby goods from EMU HOLIDAY HIRE for the last 7 years. They have the best equipment and are lifesaving. I hire the following:
Stroller
Porta Cot
High Chair
Towels for beach
Toys for beach
Toys
And if you need anything else, they are local and you can call them up and they will sort you out ASAP.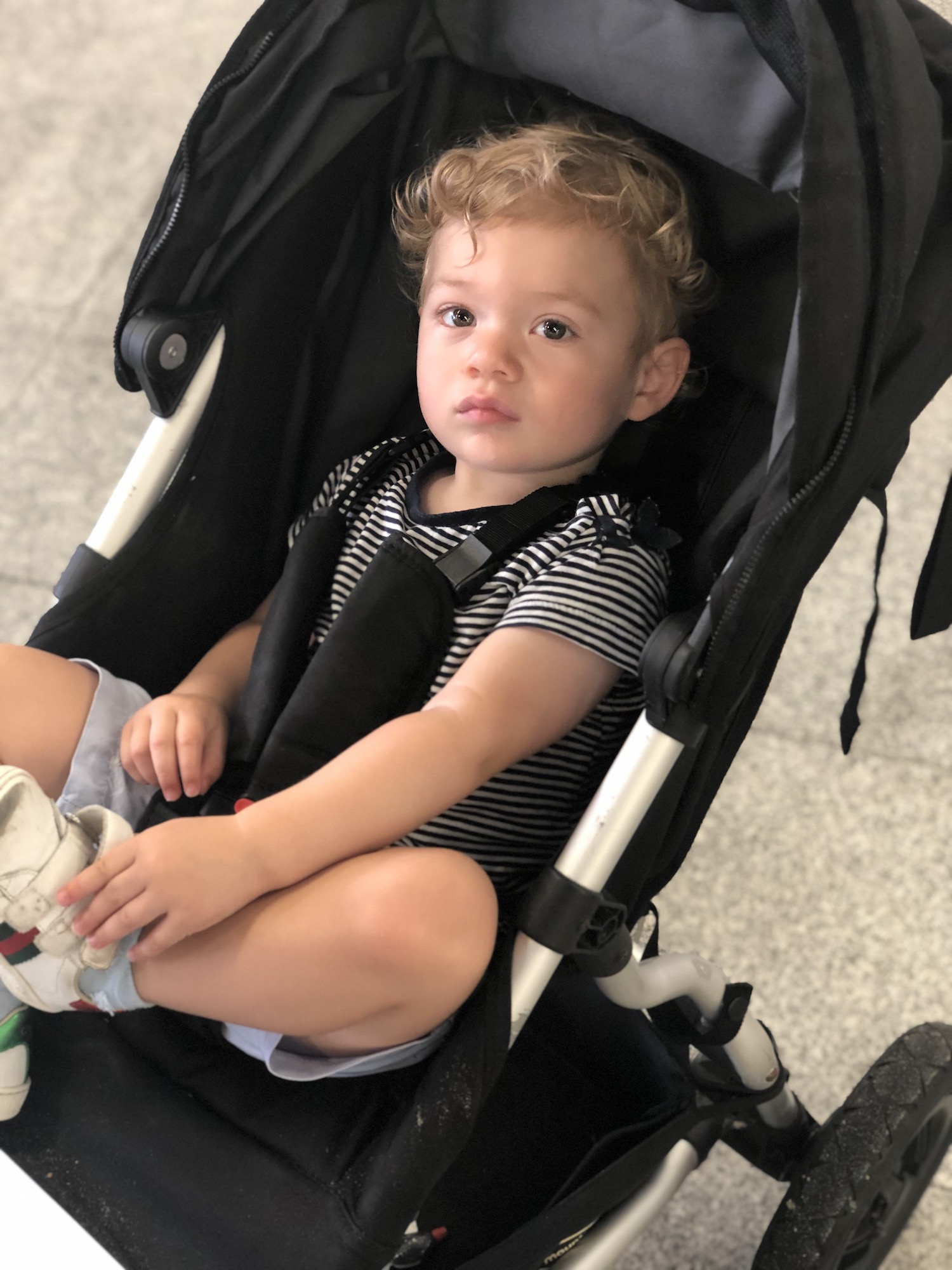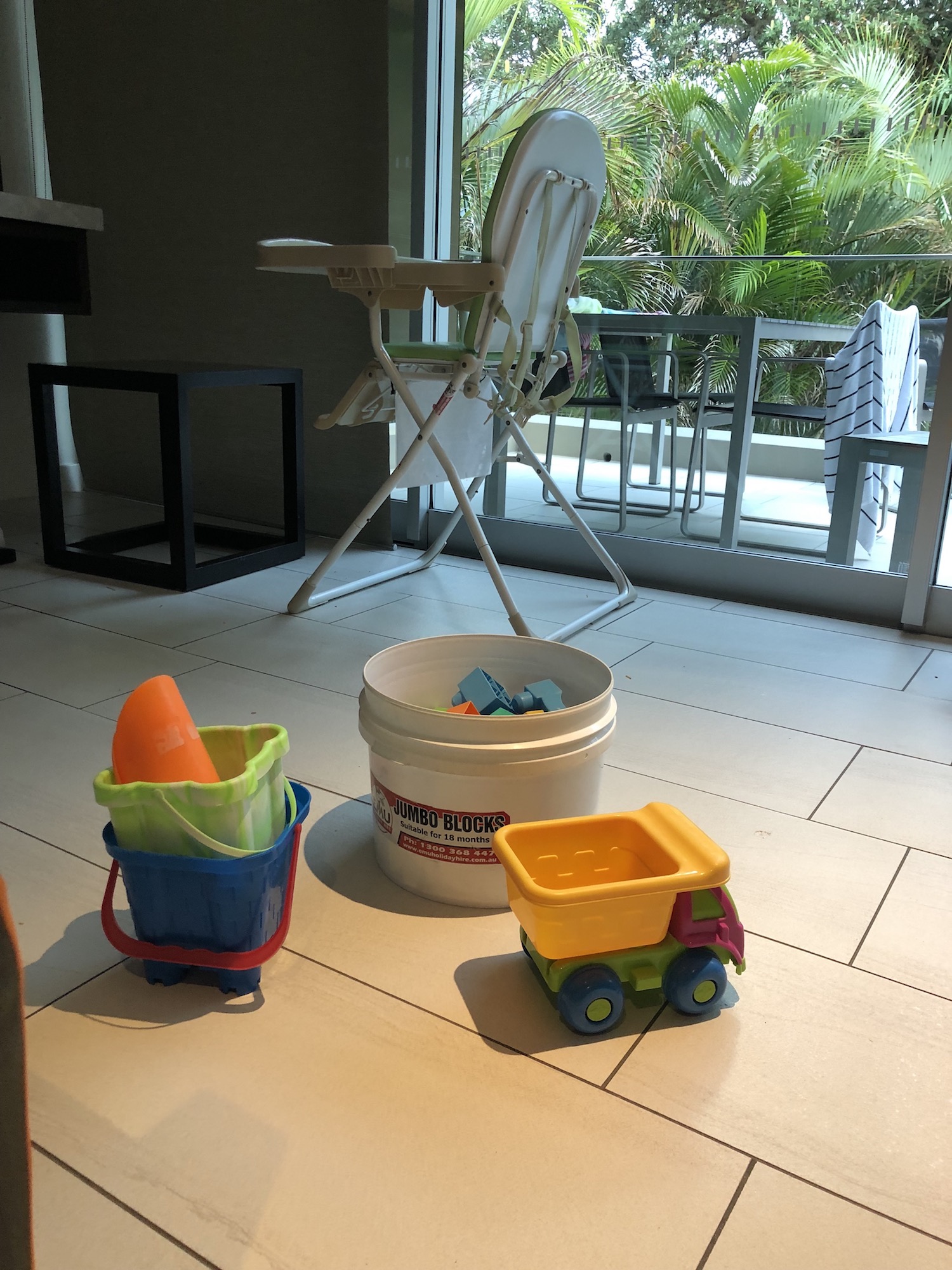 FLIGHTS:
I always fly Virgin economy and the few days before coming home, I could pay an extra $50 for an Economy X seat!
I had the Ergo Baby carrier ready to go and I put Freddie in it, put my handbag on my shoulder and pushed my luggage when we were at the airport. I made sure I packed as smart as I could for carry on:
CARRY ON:
Baby Carrier
Handbag with- nappies, wipes, water, lots of snacks, ipad, charger, headphones, toys, wallet, phone, keys, lip gloss, dummies and dummy chain, spare clothing. That was about it- all the baby-on-plane survival stuff.
LUGGAGE:
I still had a heavy suit case as I packed way too much for myself and shared the case with Freddie. What I suggest you don't pack, is singlets for the bub, he didn't wear any, I also packed a swimming ring which I didn't end up blowing up because I didn't want to blow it up! I just held him in the pool. I packed a lot of shoes that I didn't need, I only wore slides, sneakers to do a walk in, one pair of 'going out for dinner' heels and other sneakers for travel so my feet were secure and stable when carrying Freddie in the baby carrier up and down the aeroplane stairs.
Pack for bub:
Sleep suits (long sleeve as it does get cool in the room with the aircon).
Cot sheets (I like to BYO).
Sleep toys.
Sleeping bag (I use GRO and took two different TOGS and he used the 2.5 one as the aircon was on but I'd still take two).
Shorts x4, tshirts x6, soft pants x2 and one cardi for travel.
Socks, shoes including sandals.
Milk bottle/utensils/bib/travel food plate.
Any medication (although the Noosa Pharmacy is my favourite in Australia.
Dummies
Swimmers, hats etc
Monitor
Ollie the owl (by the Gro Company)
I forgot to take my Gro black out blinds but they are great to take as Freddie will wake with any light, and the rooms are quite light- but worth it though.
COLES ORDER
I always do a Coles order to be delivered to Seahaven for my arrival. They suggest that you book the delivery time slot from 2pm and after as your room won't be ready and they cannot store it for you. They are more than happy to coordinate the food to be in your room when it arrives but after you have checked in. What I order:
Nappies
Wipes
Nappy Bags
Sunscreen
Snacks
Milk
Weetbix
Eggs
Butter
Toothpaste
Tooth brushes
Get your bread from the bakery and grab a gingerbread man too!
DIDN'T YOUR BESTIE GO WITH YOU?
Yes, she met me there on the Friday and had two nights with us.
HOW DID FREDDIE SLEEP IN NOOSA?
Fine, he was fine, settled okay in his cot and work early, around 4:30am and I would just put him in my bed with me… with an ipad if I couldn't get him back to sleep. We were in holiday mode and I didn't want to fuss about sleeping. He slept in the pram on two days and in the cot on one day.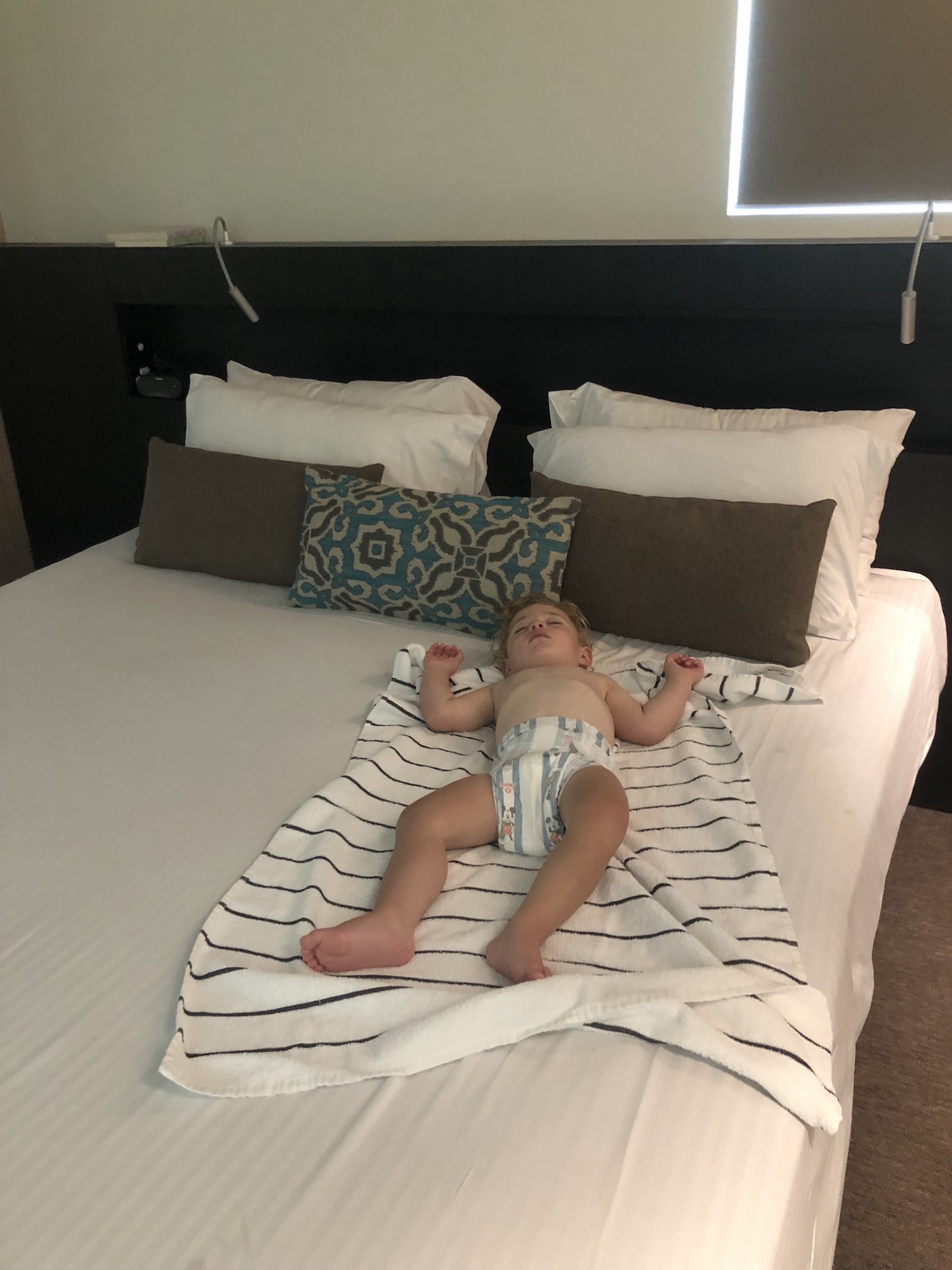 WHAT DO YOU RECOMMEND TO EAT AT SAILS?
The sashimi platter, the duck dumplings, the crab lasagne and for dessert, the Pavlova. I had this two nights in a row.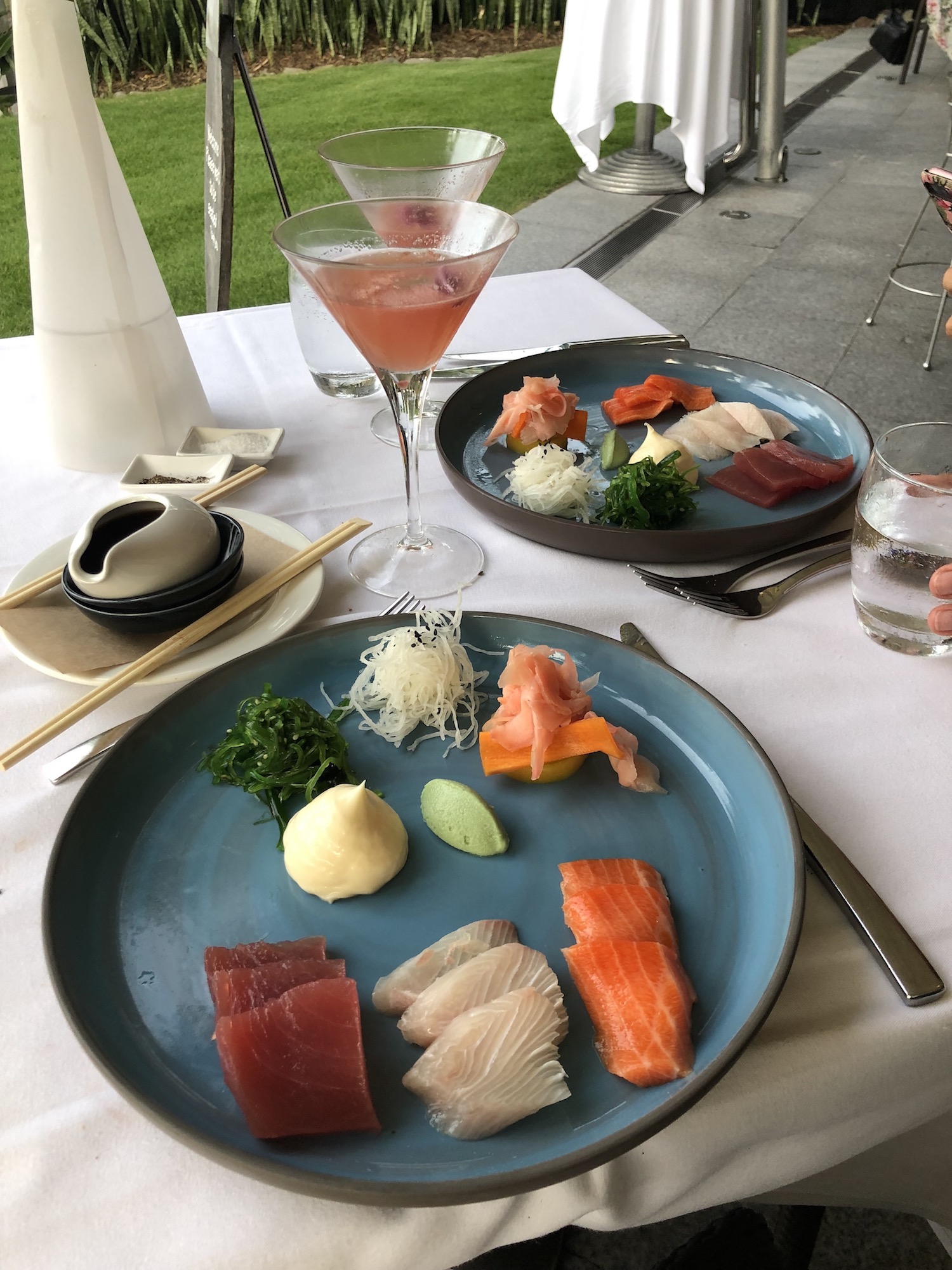 WHERE DO YOU HAVE BREAKFAST?
Every morning we go to BOARDWALK CAFÉ and I get the Farmers Market plate. Freddie has scrambled eggs.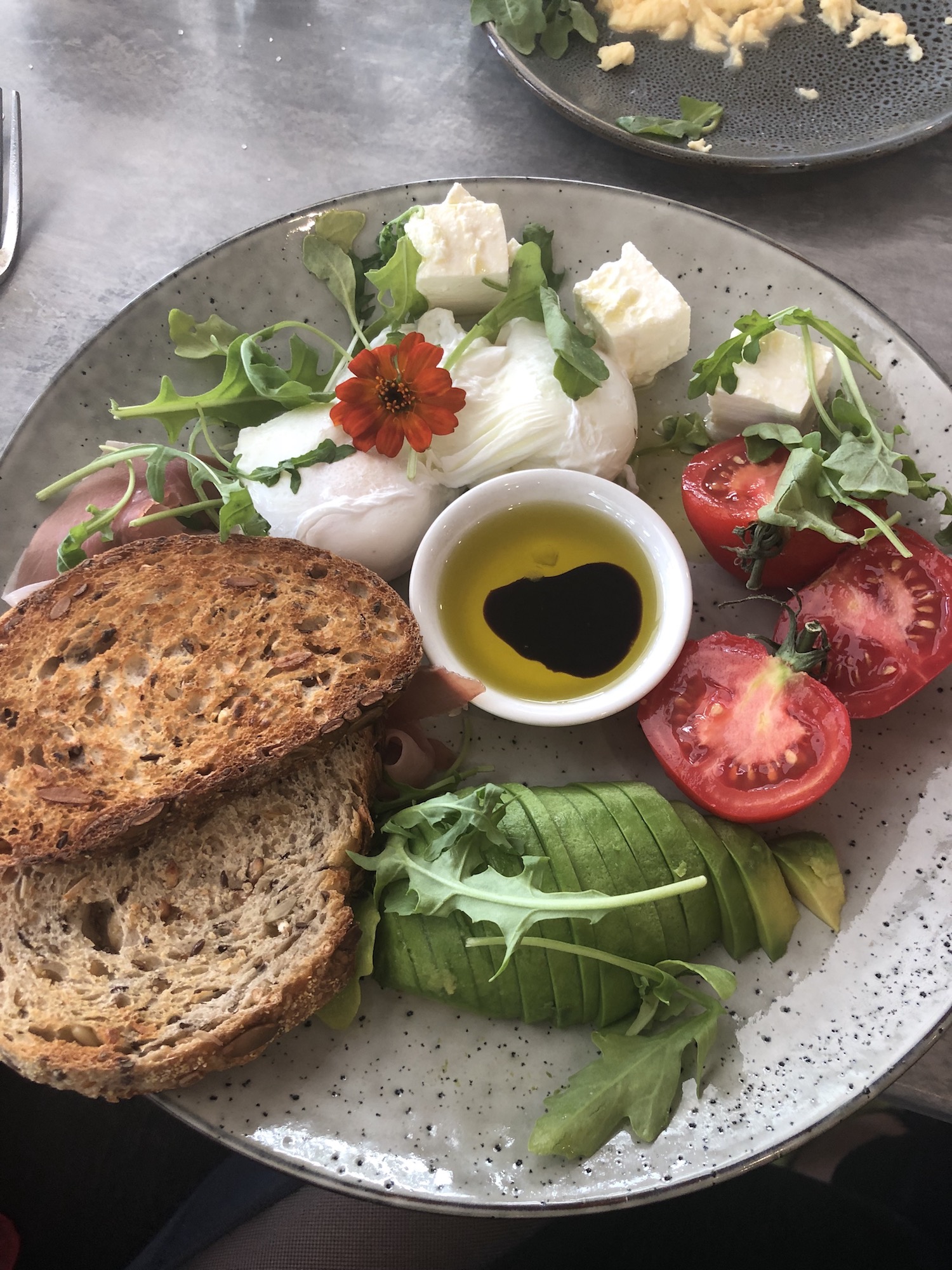 WHAT DID YOU DO IN NOOSA WITH FREDDIE DAY TO DAY?
We had a routine, we would wake, go for a big walk and then come back from the walk straight to breakfast at Boardwalk. Then we would go to the room and get changed to go swimming in the beach. After the beach, we would go to Seahaven's pools and spend a few hours there before lunch time. For lunch, we would grab something light like sushi or something from the bakery and a green juice from the food court. Then Freddie would nap and then I would push him around in the pram and look at the shops. One of the days, when my friend left, Freddie napped in his cot and I went out for one hour. Then when he would wake we would go back to the beach then pool then come and have rest time and get ready for dinner. When Freddie came with us to dinner, it was a 5pm dinner and then we would just come home afterwards. The one night he was babysat, we had dinner booked at 8pm so I could put him to bed, then we came back straight after dinner.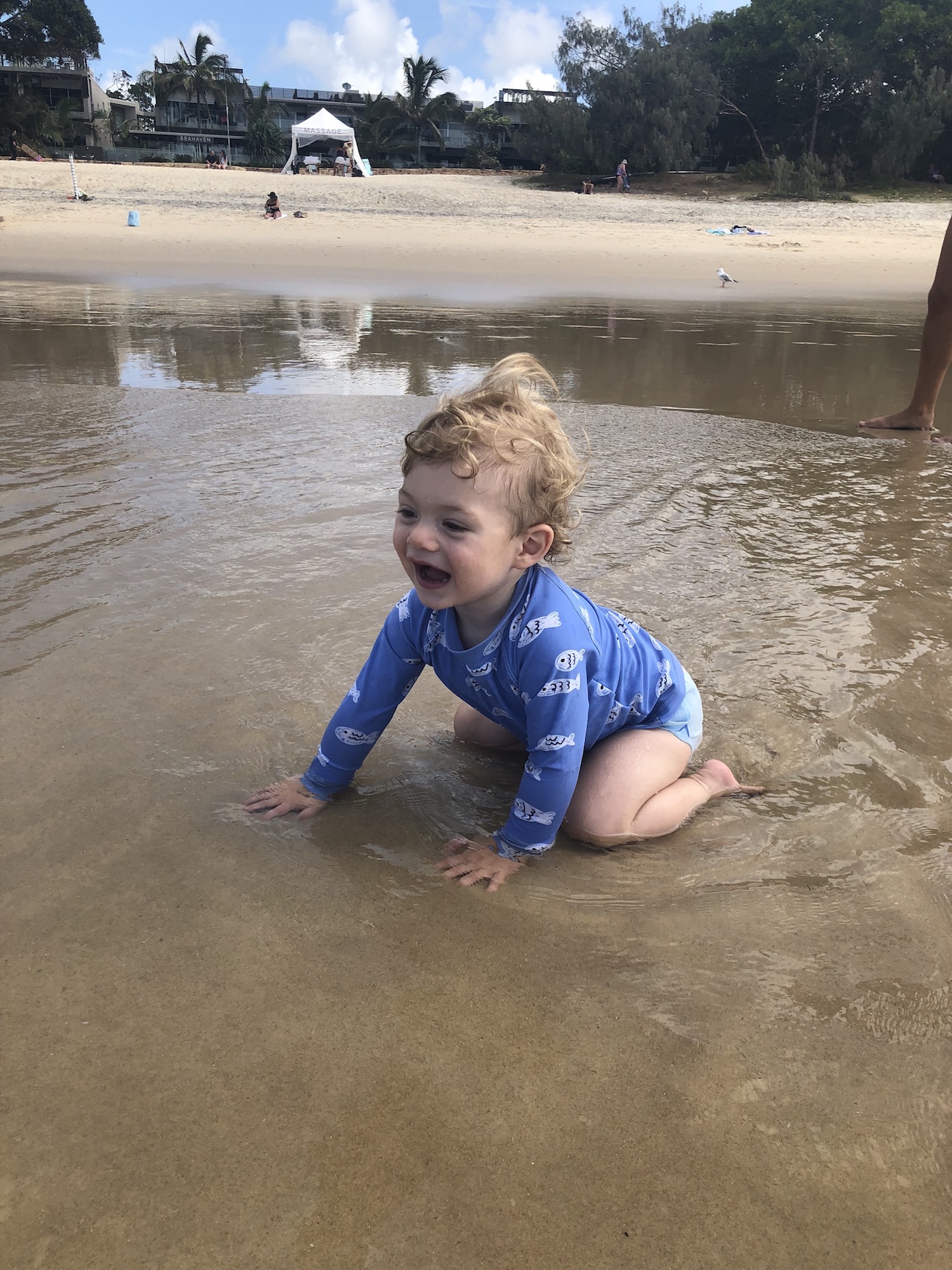 WHAT DID YOU DO WHEN YOU HAD THE NANNY COME IN THE DAY TIME?
I went to the beach and swam all alone in absolute bliss for half an hour, then I had a massage on the beach for half an hour. It was one of the best hours of my life.
WOULD YOU HAVE GONE IF YOUR FRIEND DIDN'T GO WITH YOU?
Yes, it was a last-minute decision for her to come along for two nights. She has two children and wanted a little break and this was perfect. We have been friends for so many years and have never done a girl's trip before, this was it, even if Freddie came too.
WHAT WOULD YOU DO IF NOOSA NANNIES WASN'T THERE?
I would have done the same as I was doing, except I wouldn't have had the massage or the swim in the beach by myself. That wouldn't have been a big deal and I like to eat at 5pm anyways.
HOW MANY YEARS HAVE YOU STAYED AT SEAHAVEN?
6 OR 7 years.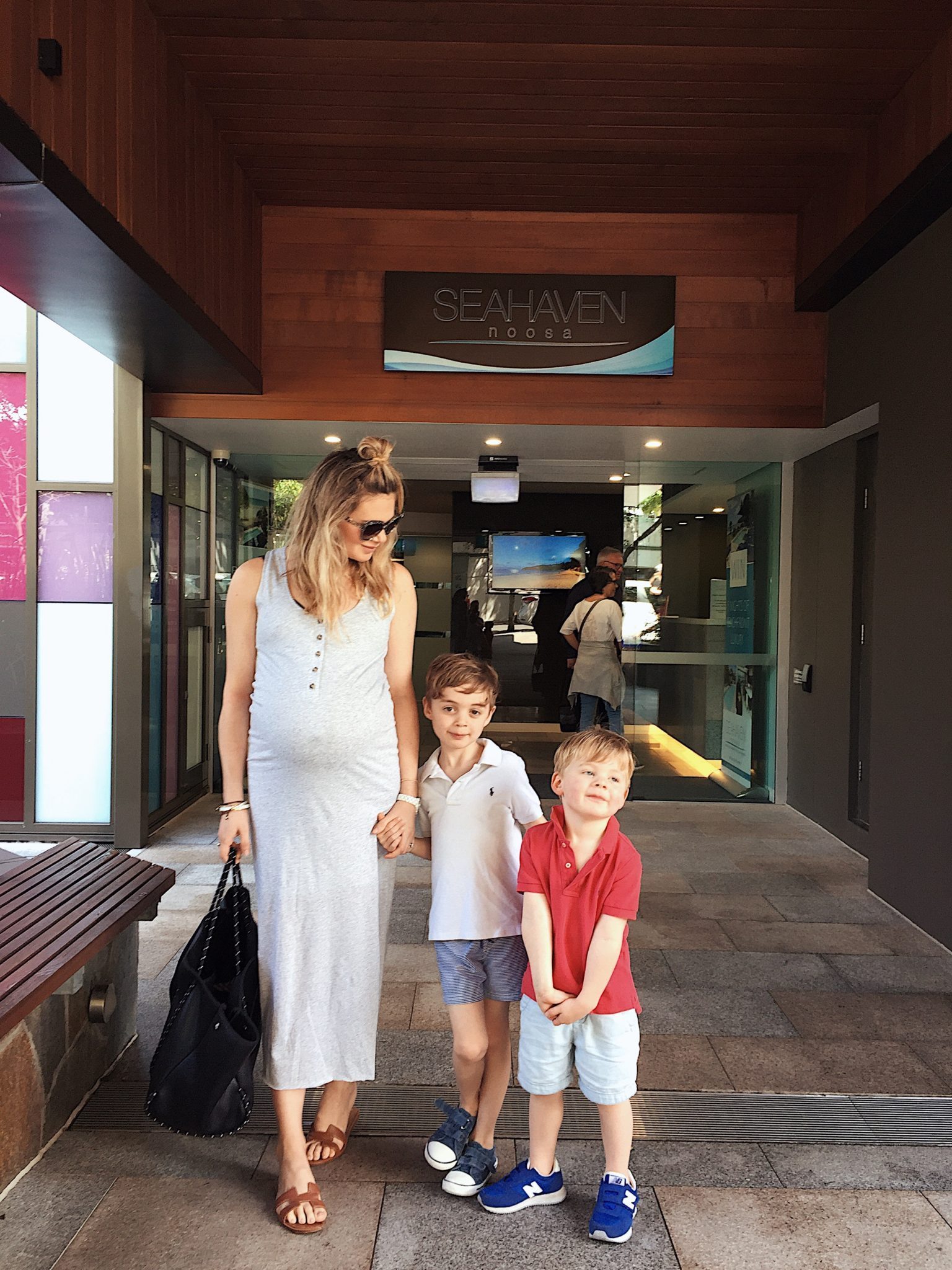 WHEN IS THE BEST TIME TO GO TO NOOSA?
I would say if you are going with you and one baby, go any time but a long weekend is great if you have other children you are leaving at home. In general, I love March and April, the water is so warm and the forecast isn't too burning hot. We go in Sept/Oct and the water is a bit fresh and I don't really get to swim but it is still amazing.
DID YOU MISS YOUR OTHER BOYS?
Yes, I had mum guilt the whole time. I kept thinking that I could bring one kid up individually as a little mummy and me time but there is no way I could take one of the older boys first or second, they are too close. I loved the time with Freddie, who has never had alone time with me like this and I got to know him a little better. I did get a break and I felt refreshed after two days. But, yes, I think if the other two came as well, even without Josh, who is busy running his business all year, I still might have felt relaxed… maybe… ok maybe not without Josh, three is a lot alone!
ANYTHING ELSE YOU CAN TELL US ABOUT NOOSA AND SEAHAVEN?
All I can say is that I will do this again next year and if you haven't been to Seahaven or Noosa, once you go, you will never look back!